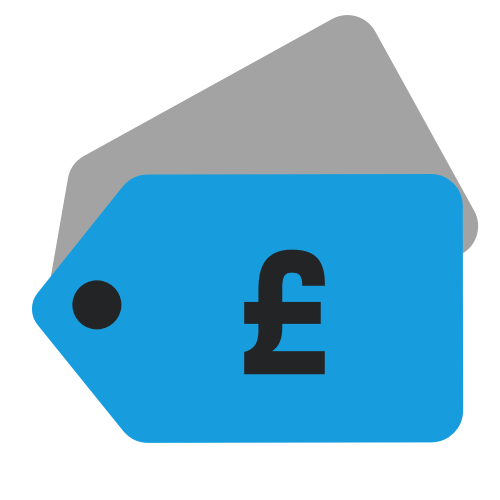 Deals
Deal alert / Marc Almond Trials of Eyeliner 10CD Anthology box
Admittedly, it's early days for this self-compiled 10CD Marc Almond collection which isn't due for released until October, but Trials of Eyeliner: Anthology 1979-2016 has already dropped in price massively in the UK.

Having been well over £90 originally, the box set is currently £66 on Amazon UK which significantly undercuts the £75 being charged by Universal's uDiscover store. If you're outside the EU, the deal is even better. For example if you're in the USA this should cost you around $72 plus shipping, if you order from the UK site. Order from Amazon US and they are currently looking for $144 for the same box set!!
Just in case you aren't aware, if you've previously ordered this from Amazon UK you don't need to re-order. You'll get the lowest price. Trials of Eyeliner is released on 28 October 2016 and you can read much more about the set over here.
Compare prices and pre-order
Almond, Marc
Trials Of Eyeliner: The Anthology 1979-2016
CD 1
History
Soft Cell – The Girl With the Patent Leather Face
Marc and the Mambas – Fun City
Marc and the Mambas – Sleaze (Readers Wifes Club Edit)
Soft Cell – Sex Dwarf (original version)
Soft Cell – Youth
Soft Cell – Insecure Me (2002 edit)
Soft Cell – Loving You Hating Me
Soft Cell – Heat
Soft Cell – Meet Murder My Angel
Soft Cell – Surrender to a Stranger
Marc and the Mambas – Untitled
Marc and the Mambas – Big Louise
Marc and the Mambas – Torment
Marc and the Mambas – Catch a Fallen Star
Marc and the Mambas – A Million Manias
Marc Almond – Love Amongst The Ruined
Marc Almond and the Willing Sinners – Joey Demento
CD 2
History
Marc Almond and the Willing Sinners – Gutter Hearts
Marc Almond and the Willing Sinners – Crime Sublime
Marc Almond – Always
Marc Almond and the Willing Sinners – I Who Never
Marc Almond – Body Unknown
Marc Almond and the Willing Sinners – Saint Judy
Marc Almond and the Willing Sinners – The Hustler
Marc Almond and the Willing Sinners – There Is A Bed
Marc Almond and the Willing Sinners – Mother Fist
Marc Almond – The Devil (OKay) (Le diable (ça va))
Marc Almond – Lost Paradise (Le paradis perdu)
Marc Almond – The Stars We Are
Marc Almond – These My Dreams Are Yours
Marc Almond (featuring Nico) – Your Kisses Burn
Marc Almond- Toreador In The Rain
Marc Almond – The Sea Still Sings
Marc Almond – Meet Me in My Dream
Marc Almond – Champagne 
CD 3
History
Marc Almond – Vision (live)
Marc Almond – Night And No Morning
Marc Almond – Deadly Serenade
Marc Almond – The Edge Of Heartbreak
Marc Almond – Come In Sweet Assassin
Marc Almond – Lonely Go Go Dancer (Open All Night European version)
Marc Almond – Midnight Soul
Marc Almond -My Love (Dave Ball Remix)
Marc Almond featuring Siouxsie Sioux – Threat of Love (Neal X remix)
Marc Almond – One Big Soul
Soft Cell – Darker Times
Soft Cell – God Shaped Hole
Marc Almond – Under Your Wing
Marc Almond – Tantalise Me
Marc Almond – Lights
Marc Almond – Redeem Me (Beauty Will Redeem The World)
Marc Almond – The London Boys
Marc Almond – Stardom Road
CD 4
History
Marc Almond – Sleeping Beauty
Marc Almond – The Storks
Marc Almond with Aquarium – Gosudaryunia
Marc Almond featuring the Orchestra Rossiya – Pearly Night
Marc Almond – Friendship
Marc Almond and Michael Cashmore – Feasting With Panthers
Marc Almond and Michael Cashmore – The Man Condemned to Death
Marc Almond – Variety
Marc Almond – Lavender
Marc Almond – Trials Of Eyeliner
Marc Almond – Farewell
John Harle and Marc Almond – Ratcliffe Highway
Marc Almond with Jeremy Reed and Othon – The Green Fairy
Marc Almond and Carl Barat – Love Is Not On Trial
Marc Almond – The Dancing Marquis
Marc Almond – Tasmanian Tiger
Marc Almond featuring Danielz – Death of a Dandy
Marc Almond – Zipped Black Leather Jacket
Marc Almond – Life in My Own Way
CD 5
Singles
Soft Cell – Memorabilia
Soft Cell – Tainted Love
Soft Cell – Bedsitter
Soft Cell – Say Hello Wave Goodbye
Soft Cell – Torch
Soft Cell – What (mono mix)
Soft Cell – Where The Heart Is
Soft Cell – Numbers
Soft Cell – Soul Inside
Soft Cell – Down In The Subway
Marc and the Mambas – Black Heart
Marc Almond – The Boy Who Came Back
Marc Almond – You Have (full version)
Marc Almond – Tenderness Is A Weakness
Bronski Beat & Marc Almond – I Feel Love (Medley)
Marc Almond – Stories Of Johnny
Marc Almond – The House Is Haunted By The Echo Of Your Last Goodbye
Marc Almond – Love Letter
Marc Almond – Ruby Red
Marc Almond – Melancholy Rose
CD 6
Singles
Marc Almond – A Woman's Story
Marc Almond – Tears Run Rings
Marc Almond with Gene Pitney – Something's Gotten Hold Of My Heart
Marc Almond – Bitter Sweet
Marc Almond – Only The Moment
Marc Almond – A Lover Spurned
Marc Almond – The Desperate Hours
Marc Almond – Waifs and Strays
Marc Almond – What Makes a Man (Live)
Marc Almond – Jacky
Marc Almond – My Hand Over My Heart
Marc Almond – The Days Of Pearly Spencer
Marc Almond – The Idol (Part 1)
Marc Almond – Adored and Explored
Marc Almond – Out There
Marc Almond – Brilliant Creatures
Marc Almond – Child Star
CD 7
Singles
P J Proby and Marc Almond with My Life Story Orchestra – Yesterday Has Gone
Marc Almond – Black Kiss
Marc Almond – Tragedy (Take a Look and See)
Marc Almond with Mekon – Please Stay
Marc Almond – Glorious (radio edit)
Marc Almond – Gone But Not Forgotten
Rosenstolz with Marc Almond – Total Eclipse
Soft Cell – Monoculture
Soft Cell – The Night
Marc Almond with Sarah Cracknell – I Close My Eyes and Count to Ten
Starcluster with Marc Almond – Smoke and Mirrors (Original Version)
System F featuring Marc Almond -Soul on Soul (radio edit)
King Roc featuring Marc Almond – Prime Evil (Boris Dlugosch mix – edit) 3
T-Total featuring Marc Almond – Baby's On Fire
Mark Schneider with Marc Almond – Perfect Honey (Temptation)
Marc Almond – Nijinsky Heart
Marc Almond – Burn Bright
Marc Almond – Scar
Marc Almond – Bad To Me
Marc Almond – Demon Lover
CD 8
Gems
Marc Almond – Oily Black Limousine
Marc Almond – Indigo Blue
The Burmoe Brothers featuring Marc Almond – Skin
Coil with Marc Almond – Dark Age of Love*
Marc Almond – Amnesia Nights (demo)
Marc Almond with Mekon – Theatre of Dreams
Marc Almond – Demented, Deluded, Delirious (Mekon Remix)
Mekon featuring Marc Almond – Out of My Soul remix (edit)
Andrei Samsonov and Laska Omnia with Marc Almond – Passion and Pain
Andrei Samsonov and Laska Omnia with Marc Almond – The Guilt of My Secret (Original Version)
Marc Almond – Three Monkey Tango*
Marc Almond – The Exhibitionist (original first demo)
Punx Soundcheck featuring Marc Almond – Vanity, Poverty, Revenge
Marc Almond – Fur (Jóhann Jóhannsson mix)
Marc Almond – Dead Eyed Child (remix)
Marc Almond – Black Satin (remix)
Marc Almond – Sequins and Stars
Othon featuring Marc Almond – Last Night I Paid to Close My Eyes
Marc Almond – Beautiful Losers
Marc Almond – City of Nights
CD 9
Gems
Marc Almond – Tale of a Tart (Hell)
Marc Almond – Urban Velvet (1997 demo)
Marc Almond – The Beautiful Light of Madness (demo)
Marc Almond – Suburban Opera (1997 demo)
Marc Almond – Life's a Lonely Drag (But I'm Alive) (demo)
Marc Almond – Bluegate Fields (demo)*
Marc Almond – Someone Like Me (demo)*
Marc Almond – I'm Your Karma (demo)*
Marc Almond featuring Armen Ra –Kill Me or Make Me Beautiful*
Marc Almond – When Bad People Kiss
Marc Almond with Othon – The Tango Song
Marc Almond with the Rossiya Orchestra – The Sun Will Arise
Marc Almond with the Rossiya Orchestra – Tenderness
Marc Almond with Antony Hegarty and the Rossiya Orchestra – River of Sorrow
John Harle with Marc Almond – Angel Eyes
Marc Almond – Keep Back Your Tears
X-TG featuring Marc Almond – The Falconer
Marc Almond with the Gaslight Troubadours – Eros and Eye*
Marc Almond with Brian Reitzell – Snake Charmer
CD 10
Gems
Marc Almond with Jools Holland & his Rhythm & Blues Orchestra – Cry*
Marc Almond with Jools Holland & His Rhythm & Blues Orchestra – On My Soul (I Swear)*
Marc Almond – Idiot Dancing
Marc Almond – Dark Is My World (Without Love)*
Marc Almond – Kiss the Ghost Goodbye*
Marc Almond – I Am No One (demo)*
Marc Almond and Neal X – Criminal Lover
Marc Almond – The Crimson Diva
Marc Almond – Rhythm and Blues*
Marc Almond – Suicide Saloon
Marc Almond – For Only You*
Marc Almond – Brewer Street Blues
Marc Almond – Miss Urania*
Marc Almond – The Perfumed Garden of Gulliver Smith (Afghan Candles version)*
Marc Almond – Eyes (demo)*
Marc Almond – Be Still (demo)*
Marc Almond – Late Night
Marc Almond – Hurt Me (edit)
Marc Almond – When I Was A Young Man (live)
T. Rextasy with Marc Almond, Tony Visconti and the Dirty Pretty Strings –Teenage Dream (live)
Marc Almond – I Created Me