Saturday Deluxe / 18 November 2023
The Beatles chart analysis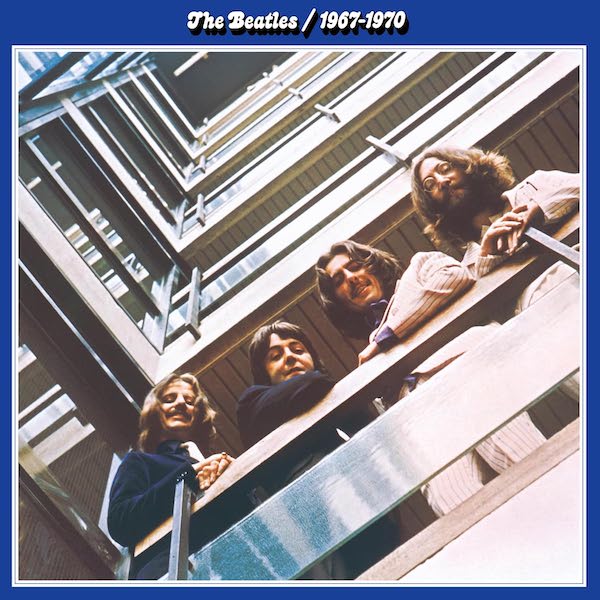 The Fab Four fail to hit number one on the UK albums chart
History has repeated itself as the remixed, rejigged and rebooted Beatles compilation 1967-1970 – more commonly referred to as 'The Blue Album' – has entered the UK album chart at number two, kept off number one by Taylor Swift whose 'Taylor's Version' edition of 1989 spends a third week at the top. The reason I say history has repeated itself is because in 1973, when this compilation was first released (alongside 1962-1966), it never made it to number one then, either. David Bowie's Aladdin Sane kept 1967-1970 pinned to number two for three consecutive weeks.
Back to 2023 and there's quite a lot to unpack here. Swift staying at number one for three weeks in a row would have hardly been worthy of comment in the 1980s or 1990s but these days it's a rare occurrence; in fact it hasn't happened for almost TWO YEARS, when Adele enjoyed a five-week run at the top at the end of 2021, with her 30 album.
Music Week reported the exact sales figures and you can only conclude it was an unfortunate missed opportunity for Apple Corps and Universal. They'll perhaps be ruing the decision to issue both vinyl and CD box set editions that brought together both the 'Red' and 'Blue' albums, because the Official Charts Company consider the box a separate release when compared to the individual 'Red' and 'Blue' albums. Swift stayed at the summit with 16,773 sales and the 'Blue' album sold 14,954 which is a shortfall of 1,819 units. However, the box set edition sold 3,625 units and so it's reasonable to conclude that if they hadn't bothered with the box set then 1967-1970 would have sold the combined figures, giving a tally of 18,579 (14954 + 3,625)- enough to outscore Taylor Swift and secure the number one spot!
Extra salt in the wound comes when you consider that 'The Red Album' sold 13,432 to secure number three this week, but again, if those 3,625 box set sales were added to this, then 1962-1966 would also have outsold Taylor Swift with sales of 17,057. The Beatles would have been – really should have been – number one and two on this week's album chart.
Of course, these product decisions are made well in advance and the album chart is such a lottery these days anyway (who remembers Tears For Fears not getting to number one with The Tipping Point on 29k sales?) but even so, you need a strategy that is going to maximise your chances and diluting the sales in this way, by having what the Official Charts Company regard as three distinct releases instead of two, in hindsight, has proved costly. Because it's viewed as a separate 'album', the box set sits at number 33 in the album charts this week.
It will be no consolation to the parties involved that the new/last single, 'Now and Then', has remained high in the singles chart at number six, one place above Taylor Swift's 'Is It Over Now?'.
---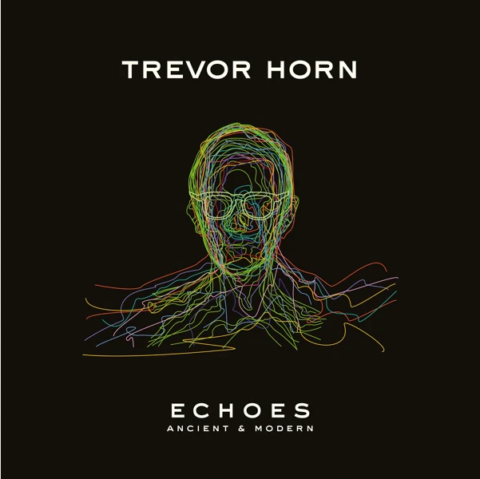 Rick sings Yes for Trevor
In other news, the next song from Trevor Horn's forthcoming Echoes – Ancient and Modern album has been made available. It's a re-recording of the Yes classic 'Owner of a Lonely Heart' with Mr Rick Astley on vocals. Have a listen below and let me know what you think, by leaving a comment. Don't forget that SDE has an exclusive blu-ray audio version of this album available, and Trevor has created a fantastic, dedicated 5.1 mix, which is included in both vocal and instrumental versions. This is in addition to the Dolby Atmos Mix and a hi-res 96/24 stereo mix! Order your copy here.