Saturday Deluxe / 23 February 2019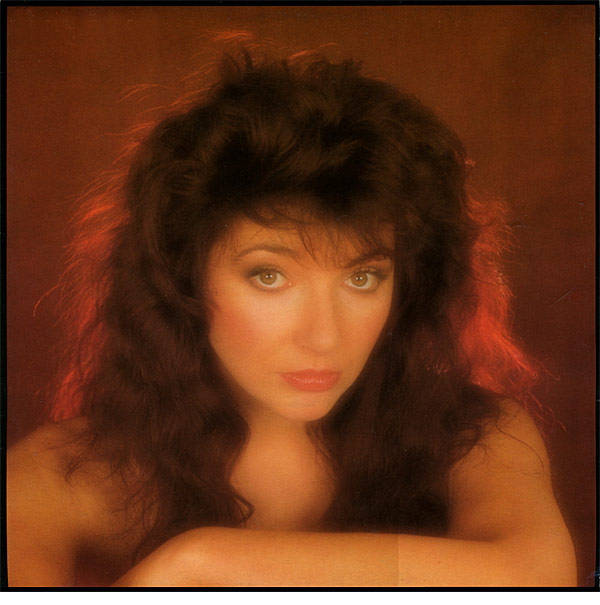 Kate Bush: Parlophone accused of not telling us the whole story
The news yesterday of Kate Bush's The Other Sides four-CD set kicked off an interesting debate about transparency and what fans should and shouldn't be told about future release schedules by record labels.

Parlophone are accused of misleading fans 'by omission' – they knew (a reasonable assumption) that plans were in place to issue the four-CD rarities set as a standalone product this March, but failed to tell anyone when promoting the CD box sets, just four months earlier.
The case for the prosecution is strengthened by a strong conviction that The Other Sides was strategically placed, very specifically, with the second of the two CD boxes, which was full of relatively recent material – remastered The Red Shoes, the two year old Before The Dawn live album and the two long-players from 2011 (Director's Cut, 50 Words For Snow).
But on the side of the defence, isn't this just marketing? If you think something is going to be hard to sell, you need to find ways to make it more attractive to consumers. Moving 1970s B-sides and Hounds Of Love remixes from the 1980s away from their companion albums to box number two, was arguably a commercial masterstroke, ensuring most fans would have to buy both boxes and not give number two 'a miss'.
And this brings us to the nub of the issue. Should Parlophone have mentioned that plans were in place to issue The Other Sides on its own? I would argue that if you were paying attention, the signs were there. The same record label made a point of telling us that the Re:Call compilations in the David Bowie box sets were exclusive. No such claims were made for The Other Sides, which in hindsight was a big hint.
Of course not telling you something isn't the same as being specific, but it's rather naive to expect the record label to lay out reasons why you shouldn't buy their latest product. If you walk into a car showroom, and ponder buying the latest model, the sales person isn't going to inform you that a face-lifted variant is coming four months down the line.
The risk for Parlophone is that they are seen as betraying consumer trust, being a little bit disingenuous but they will be well aware that fans don't really have 'relationships' with record labels in the same way they form life-long attachments to artists and bonds don't come much stronger than those between Kate and her fans. Thirty-five years between major live performances? No problem! 12 years wait for the next album? Take your time! No TV appearances for over 25 years? Whatever!
Our relationship with Kate is rather elastic, but it never breaks. She can frustrate and stretch our patience (no videos available on DVD, 32 years since her only greatest hits, etc.) but we know she is a unique artist and all these slightly weird decisions that don't conform to 'normal' expectations are part of what makes her Kate Bush.
So 'bad' decisions are probably down to the nasty record label, and good things are down to Kate. Parlophone will shrug off a few complaining voices and will eat their cake and have it too. The standalone compilation will bring in more income, generate more publicity for the box sets. There aren't too many down sides.
A few SDE readers have suggested that the standalone product was an opportunity to 'correct' the failings of the original four-disc offering. That was never going to happen. All of these sets would have been manufactured at the same time with quantities set aside for the standalone release. Also, if you want to really see fan disgruntlement, imagine if those who had paid £95 for the second CD box, primarily to get the rarities, were now confronted not only with a £20 standalone version, but a 'better' one with some extra tracks!
I bought all the CD and vinyl boxes like many of you (they weren't supplied free by Warners/Parlophone) so this isn't a case of it's-easy-for-you-to-say. But do I regret the purchase? Not really. I'm a big Kate Bush fan and wouldn't have been happy staring up at my shelf with 'part 1' of the remastered CD box sets and there being no 'part 2' next to it.
What I do regret is that the compilation itself has some failings. B-sides are missing, remixes are missing, instrumentals are missing and selections aren't as interesting as they could have been. For example, the rare 'bongo mix' of 'December Will Be Magic Again' would have been a much better choice over the standard version. Not only is it a completely different mix, but it features a totally different Kate vocal with some quite obvious differences in the melody. The single mix of 'Army Dreamers' is nowhere to be found in this reissue campaign, despite being included on The Whole Story, and there is no place for the video version of 'The Man With The Child In His Eyes' which appeared by accident on some 'love' CD compilation a few decades ago.
Unless there are plans afoot to reissue the albums as standalone deluxe editions (this seems highly unlikely) this is all REALLY frustrating. If you're going to do a rarities set surely have an ambition to get the rarest content you can find on it, not just a few bog standard B-sides and remixes.
So I will direct my grumbles at whoever compiled The Other Sides (it's a B+ from me), not the marketeers at Parlophone, who were just trying to optimise the commercial aspect of these Kate reissues.
The Other Sides is reissued as a 4CD package on 8 March 2019.
Compare prices and pre-order
Kate Bush
The Other Sides - 4CD set
12" MIXES
Running Up That Hill (A Deal With God)
The Big Sky (Meteorological Mix)
Cloudbusting (The Orgonon Mix)
Hounds Of Love (Alternative Mix)
Experiment IV (Extended Mix)
THE OTHER SIDE 1
Walk Straight Down The Middle
You Want Alchemy
Be Kind To My Mistakes
Lyra
Under The Ivy
Experiment IV
Ne T'Enfuis Pas
Un Baiser D'Enfant
Burning Bridge
Running Up That Hill (A Deal With God) 2012 Remix
THE OTHER SIDE 2
Home For Christmas
One Last Look Around The House Before We Go
I'm Still Waiting
Warm And Soothing
Show A Little Devotion
Passing Through Air
Humming
Ran Tan Waltz
December Will Be Magic Again
Wuthering Heights (Remix / New Vocal from 'The Whole Story')
IN OTHERS' WORDS
Rocket Man
Sexual Healing
Mná na hÉireann
My Lagan Love
The Man I Love
Brazil (Sam Lowry's First Dream)
The Handsome Cabin Boy
Lord Of The Reedy River
Candle In The Wind