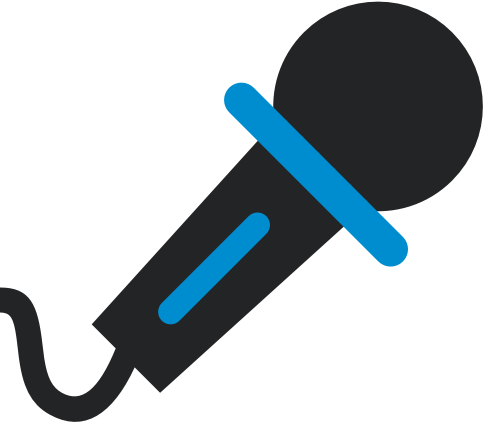 Interview
Dire Straits and Mark Knopfler half-speed mastering details revealed
Abbey Road mastering engineer Miles Showell provides SDE with some fascinating insight into researching tape sources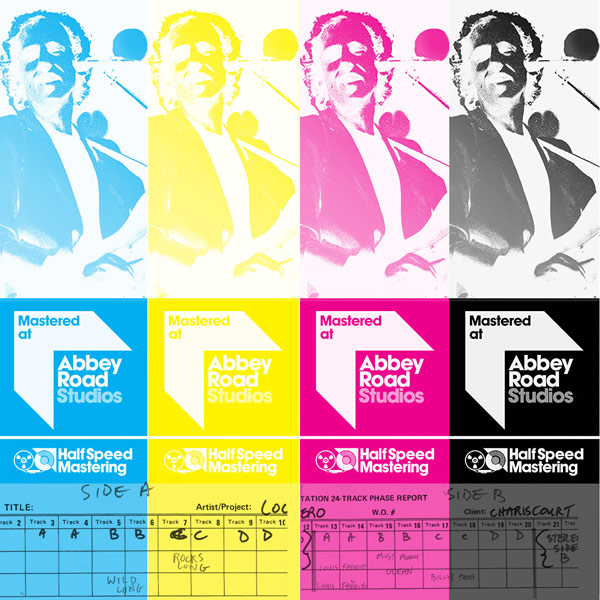 Next week, Universal Music will reissue half-speed mastered vinyl pressings of Dire Straits' 1985 album Brothers in Arms and Mark Knopfler's 1983 soundtrack to Bill Forsyth's film Local Hero.
Both albums have digital master tapes, but Abbey Road mastering engineer – and half-speed specialist – Miles Showell talks exclusively to SDE about the detective work required to source the correct tapes in preparation for the half-speed mastering process and some surprising discoveries along the way…

SDE: Is the forthcoming half-speed mastered vinyl of Dire Straits' Brothers in Arms a 33RPM or 45RPM pressing?
Miles Showell: I can confirm that Brothers In Arms was cut as a double 45 RPM edition.
SDE: Given that the album was a digital recording, could you reveal what source material you were working with?
Miles: I was allowed access to the original Sony 1610 format digital master from the archive vaults. This is important because many of the previous vinyl/reissues/manufacturing runs (including those originating from other territories) were made from digital clones of this tape.
SDE: Isn't a digital clone identical to the digital original?
Miles: Back in 1984, most of us believed the hype that digital clones were identical to the original. We now know that anything that went through a Sony DAE-1100 editor was subtly different (it is just that we did not know what to listen for then). To prove this, I had access to a digital copy made (by a VERY reputable studio) from [producer] Neil Dorfman's personal clone 1610 tape, and the original masters sounded better. Not a huge difference, but more open and a better stereo image.
SDE: Was it difficult getting the gear to allow you to play these old formats?
Miles: Abbey Road still has several well-maintained Sony 1630 systems (1630 is fully backwards compatible with 1610) which are in excellent condition and given good tape stock continue to work well. Thankfully, the masters were edited onto Sony U-matic cassettes which are standing the test of time very well (compared to Ampex U-matics, which are another story altogether). I was running a tape verifier while I was dubbing from the master tape and the error count was still very low. The 1630 digital processor was locked down using a very stable word clock generator and everything was working nicely and sounding as good as it could and certainly better than a non-word clock locked system would have done in the mid-1980s.
SDE: Was this audio on the Sony 1610 16 bit and 44.1 kHz?
Miles: Yes, this was the standard for 1610 as used in the music industry (Sony did offer 44.056 kHz 16 bit for the NTSC TV broadcast world, but I never ever saw that used for music).
SDE: What was the process once you had captured this audio?
Miles: Once I had captured the masters into my workstation, I upsampled it to 88.2 kHz and mastered the album via my go to analogue mastering chain.
SDE: Could you remind us what your go to analogue mastering chain is, again?
Miles: Sure, I have various EQs, my go to is a SONTEC MES-432C which is a hand built esoteric American unit, I also have EQs from Manley (Massive Passive Mastering edition), Dangerous Music and Maselec as well as some original EMI TG mastering EQs. Although, unless faced with an audio salvage situation, then I adopt the less is more approach when it comes to processing, preferring to let the original recordings speak for themselves. Therefore, for both of these albums, only the Sontec & Dangerous Music EQ were used as the original recordings are excellent.
Compression-wise I have a gorgeous Analogue Tube AT-101 which is a really faithful recreation of the legendary Fairchild 670, but without 60 years of wear and tear and indifferent maintenance. This is an all tube (valve) design and it is incredible. I should stress that at no point is the sound seriously compressed for these albums, but if you want a rock record to rock, then some subtle compression can really hit the spot. In the console here I also have a ShadowHills Industries compressor, but the Analogue Tube AT-101 was the order of the day.
SDE: How do approvals work?
Miles: All the audio, as mastered by me, was approved by Mark Knopfler's team before anything was cut. Then, having got approval from Mark's team, I cut and checked a test acetate (essential for a half-speed album). Once I was happy with the acetate, the master lacquers could be cut.
While I am proud of my work on Brothers in Arms and great though that album is, I am actually even more excited by what we were able to achieve with Local Hero.
SDE: Why's that?
Miles: The message I was getting from Universal was that the master was on an early digital system and probably could not be recovered. Never one to shy away from a challenge, I did some digging, and it turns out that the master for this album was on a JVC digital format U-matic cassette. JVC was a rival system to Sony's, which sounded better than Sony, but ultimately was not successful.
I managed to find a studio in Japan who were willing to make a transfer of this tape for me. However, before it was sent to Tokyo, I read through all of the information from the JVC tape box pdf scans and I was intrigued by a comment which said "Copied from 3M 32-track" which did not make sense at first. So I called up all the scans of the 32-track 3M reel and low and behold Sides A & B were assembled onto 4 tracks of the 32-track multi (tracks 11 & 12 for Side A and tracks 21 & 22 for Side B – this was good thinking as these four tracks are in the middle of the tape and are usually the last ones to suffer from dropouts and failures).
SDE: Let me get this right. You are you saying that what we normally call the 'original stereo master' – usually found on old analogue reels – is actually, in the case of Local Hero, four tracks on a very old digital multi-track tape?
Miles: Yes, Incredibly, this album was locked on two obsolete digital formats for which there are very few working machines left to recover the audio. The JVC tape is actually a copy via analogue of the 3M original master (analogue out of the 3M machine feeding analogue in of the JVC. Not what we would consider good practice technically these days, but the only way to do it in 1983).
In addition to this, the 3M machine used the now obsolete sample rate of 50 kHz so the JVC tape as well as having an extra digital to analogue and analogue to digital step, is lower bandwidth than the 3M original (JVC, like Sony was 44.1 kHz).

The 3M 32-track multi-track contains the original master of Local Hero. This image was kindly supplied by Miles Showell at Abbey Road Studios (click to enlarge)
SDE: What detective work was required to free this audio from the confines of these obsolete formats?
Miles: I managed to find an archiving company in Germany that have a working 3M multitrack which they have modified to give digital output (not an option that 3M ever offered) so I had the direct digital feed as well as the analogue out from the 3M machine captured at 96 kHz as well (in case the 3M converters had a 'nice' sound). The original 3M master tape played perfectly and the studio in Germany were able to recover everything we needed from it. The direct digital audio from the 3M tape (which I converted to 96 kHz) sounded better than the machine's analogue output, so this was what I used.
The archive audio from Germany along with my mastered files are all now stored in the Universal vault, so this album is now preserved for the future. My educated guess is that when Local Hero was originally mastered in 1983, Bob Ludwig would have probably used the JVC tape as these were more common in mastering houses at that time. 3M multi track machines were huge and heavy and pretty much the preserve of recording studios. As a consequence, it would have needed to be hired in for mastering. While this is possible, I somewhat doubt it. Therefore, this half-speed release is probably the first time Local Hero has ever been mastered from the original source.
Many thanks to Miles Showell and the team at Abbey Road Studios for this fascinating insight into the half-speed mastering process. Both Brothers in Arms and Local Hero are reissued on half-speed mastered vinyl on 19 March 2021.
Compare prices and pre-order
Dire Straits
Brothers in Arms - 2LP half-speed vinyl
Compare prices and pre-order
Mark Knopfler
Local Hero - half-speed mastered vinyl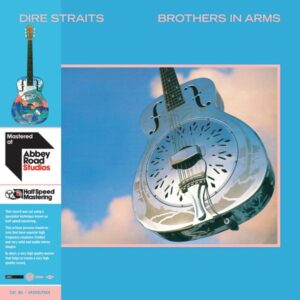 Brothers in Arms 2LP half-speed mastered vinyl
Side 1
So Far Away
Money For Nothing
Side 2
Walk Of Life
Your Latest Trick
Side 3
Why Worry
Ride Across The River
Side 4
The Man's Too Strong
One World
Brothers In Arms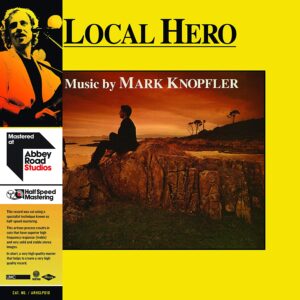 Local Hero half-speed mastered vinyl LP
Side 1
The Rocks And The Water
Wild Theme
Freeway Flyer
Boomtown (Variation Louis' Favourite)
The Way It Always Starts
The Rocks And The Thunder
The Ceilidh And The Northern Lights
Side 2
The Mist Covered Mountains
The Ceilidh: Louis' Favourite / Billy's Tune
Whistle Theme
Smooching
Stargazer
The Rocks And The Thunder
Going Home: Theme Of The Local Hero