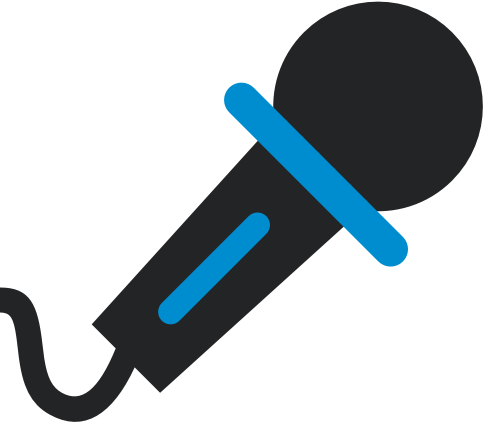 Interview
Dis-Content Provider Rock: Luke Haines talks to SDE about his solo anthology
Last month SDE met up with former Auteur Luke Haines in North London to discuss his new four-CD anthology, Luke Haines is Alive and Well and Living in Buenos Aires. "I'm a cottage industry" he tells Paul Sinclair, "I don't give a fuck about my audience."
---
SuperDeluxeEdition:You clearly don't have a problem with re-presenting your music. You've put out some great reissues of The Auteurs' output over the last few years and there's been various compilations like Luke Haines Is Dead and the Outsider/In one…
Luke Haines: …the Outsider/In one wasn't really much to do with me, that was Demon Records who had some deal, with someone or other. I wouldn't have put that out at that time and I wouldn't have chosen those tracks. I tried to get a few tracks taken off that, but then it was like… they were nice, there was nothing bad, it's just not what I would have done and it wasn't my choice of title, wasn't my cover art, or anything. They put it out as a cheapo thing..
SDE: The cover art wasn't great…
LH: It was like an awful live photo.. and the title was crap as well.
SDE: So what made you do this compilation now. You are known for this anti-nostalgia stance and an anthology is quite a nostalgic thing, in a way.
LH: It kind of is, but everyone kind of has to do these things, because the albums go out of print really quickly. Pretty much all the Cherry Red stuff is out-of-print now, especially things like the wrestling album (2011's 9 1/2 Psychedelic Meditations on British Wrestling of the 1970s & Early '80s) because they only really press up a couple of thousand at a time. So I don't have a problem with these things, as long as I'm in control of it. What I don't want to do is start touring as The Auteurs, playing all those old songs. Because I'm not in The Auteurs any more. This is a collection of the solo stuff, which to me makes sense since there hasn't really been one. And it's what Cherry Red do a lot of. And it was their idea. I think it's a good idea. They suggested it, I chose all the tracks, gave it a title and provided the cover artwork.
SDE: You seem to have a good relationship with Cherry Red. A lot of your stuff has been released through them.
LH: I think they're great. They're I think my favourite record label. If I wasn't on them I'd want to be on them. It's the only label I'd want to be on. They put out stuff like Anita Harris box sets. You know the band Fox, well they released The Fox Box, but that's now gone full circle and they've re-released Samantha Fox and that's called The Fox Box as well. I think it's great. I love all that stuff.
SDE: When you record an album for them, what's the process? The classic thing in the old days is this idea of an A&R man listening to a new album and saying 'there's no singles, try again'. Presumably it's nothing like that these days?
LH: I don't think there is an A&R man, particularly, at Cherry Red. They're all very cool, in their way, what they do. I just kind of record the album, I give it to them and ask if they want to put it out. Usually, they say 'yes'. They haven't said 'no' to anything so far… so that's how it works. And they give me a bit of money. And they do all the complicated stuff, like making it [laughs].. putting it in shops.
SDE: Presumably that's the ideal situation for you?
LH: It's all I've ever really wanted to do. Make an album, without anybody telling me what to do. Then give it to someone else and they do the bit about putting it in the shops and doing the stuff like sending it out to people. I'm not interested in doing any of that. If I had to do it myself, I wouldn't bother.
SDE: But a lot of people might look back at your career and conclude that it was always like that. The albums you were putting out in the '90s, like Baader Meinhof, weren't exactly hit-packed, commercial propositions. So how did you get away with that, in the era where it was quite old-school?
LH: I don't know how I got away with it, really. Everyone else seemed to be having… all these little Britpop bands, who I would know, because they'd often be working with people who were producing my stuff, there would always be terrible problems… three month arguments about a B-side with an A&R man, and in the meantime I was putting out Baader Meinhof and no one particularly bothered me about it. So I think I was incredibly lucky, but I don't think anyone else in that era was lucky. I think it got overrun with very keen A&R men.
SDE: But most of those bands were ultimately chasing success, chasing hits. It doesn't appear that you were necessarily doing that.
LH: No, because they wanted to all dress like it was 1965 or something. And they were told to do that. Yeah… it was all bit like going back to that time where people joined The Yardbirds just to get girls. It was a bit like that. I don't think there was much intent, with a lot of people, to do anything…
SDE: What about how you record albums. Do you have a home studio set-up?
LH: Yes, I do it all in my own studio. Which is what I want to do. Obviously, it has limitations. But limitations are good. No one on earth has ever benefitted from spending £100,000 on an album. There are records that have been made for 10p or less, that are better than any £100,000 album.
SDE: You obviously have to record mostly by yourself. Do you miss not having a band?
LH: At times, I have a really good live band, but they're not always available. Sometimes I'd like to have a really good live band, I'd like to have The Bad Seeds on call…but I don't and I can't afford it, so I'm a cottage industry, basically.
SDE: You've done a few. What's the appeal of the concept album?
LH: I honestly don't know. It's the way my mind works. I like a bigger idea and I roll with it. Sometimes if I'm watching TV with someone, my wife or whoever, and I'll get into a thing about 'what if this, was this'… you get into a kind of fantasy about what would happen. It's just the way I think about stuff. I kind of look at things and imagine if they went a bit further, than they actually do in real life.
SDE: You're very prolific, you knock albums out fairly regularly…
LH: …Oh yeah. Like Tony Hancock in The Rebel. Knock out a few 10 x 12s by midday.
SDE: I guess it doesn't happen anymore, but would anyone say to you 'we don't need another album now, come back to us in two years time'
LH: Oh no, people do… well, there's an undercurrent of that, all the time, I think, and that's understandable, but I'm not really… that's neither here, nor there to me. I do what I do when I do it. I'm not really that interested in the mechanics of the other stuff.
SDE: But what about your audience? How much do you think 'maybe they're getting fed up with me, maybe I should wait…'
LH: It's the old adage, the old cliché… 'As long as I like it. If anyone else likes it, it's a bonus'. My take on that is if I like it, it's all good. If anyone else likes it, I don't give a fuck, really. I don't give a fuck about my audience.
SDE: So you're not interested in growing your audience, so you could sell 20,000 records, instead of whatever…
LH: If I made an album once every five years. I'd have a bigger audience, I'd have much more press coverage, and I'd be getting three pages in all the heritage rock magazines – apart from Mojo – if I did that. But I don't do that. I just do what I need to do.
SDE: And how do you measure success, when you've put out an album? Do you look at reviews, do you look at sales, or do you just know in your heart if it's great or not.
LH: I don't give a fuck about reviews, anymore. It took me a while to stop caring about reviews. It took me until the last three or four years, really, but I don't give a fuck about reviews. The album British Nuclear Bunkers [electronic album issued in 2015] didn't get much interest or reviews, or it didn't get very good reviews, I don't think. I can't remember anyway. But I thought, I don't fucking care, because that's one of my favourite solo albums that I've done. Because it's completely different and it sounds like it's from a different artist. But I can't really help that. Duality is a good thing.
SDE: You're fairly well known for going off and doing side-projects. Don't you worry about confusing your audience?
LH: People get easily confused, yeah. Because there's a certain myriad of stuff at them all the time, anyway. You know, we have too much. But like you say… if you sit around and make a record once every three years, and do a proper tour and do a proper press campaign, like content provider rock – that's a new genre that I've invented – I'm not content provider rock. I'm a discontent provider rock [laughs].
SDE: It's certainly a lot easier to record 45 minutes of music and get an album 'out there' than it used to be. Do you think that that's created a situation where there's a load of crap floating around?
LH: Yes, it's undoubtedly a bad thing. It should hard to create stuff. It should be hard to do stuff. That's why I'm against the arts being funded. I think the arts should be sealed off from people. If the Tory government really want to decimate things, they should really just seal off art. Cut it off. Ban it. Ban everything! Then it will all be better. The more you shut stuff down, the better it's going to be, you know.
SDE: You had a few situations where projects came out at almost the same time. I thinking of the Christy Malry soundtrack and The Oliver Twist Manifesto and Baader Meinhof and After Murder Park. Was that just bad timing?
LH: No, it was good timing. Get more of my stuff out there. Baader Meinhof came out about three or four months after After Murder Park. I think the first Baader Meinhof single came out the same week as the Back With The Killer EP.
SDE: In recent times your art and your writing [books, journalism etc.] have come to the fore. Could you ever see yourself hanging the guitar up and doing something completely different, like being a painter?
LH: Yeah… and not even a painter. I could work in a cake shop [laughs]. Yeah.. you don't have to be visible while you're doing these things. It's sort of the difference between Philip Larkin being The Poet Laureate and Philip Larkin working in Hull library.
SDE: Everyone always complains these days that records don't sell anything and you have to go on tour to make money. How does that work for you? Is being Luke Haines a profitable enterprise? Would you recommend it to other people?
LH: Well, no otherwise they'd be taking my job. Is being in rock 'n' roll a profitable enterprise? It's not like being the head of.. whatever, EDF energy. It's probably the equivalent of being a dinner lady [laughs] in fiscal terms. That's alright.
SDE: On the face of it, it would be quite easy for you to reform The Auteurs, go on tour, make quite a lot of money. It's quite an unusual trait to not really be bothered about stuff like that.
LH: I've been asked, I've had offers. I've had one serious offer, but I wouldn't do it.
SDE: Why not?
LH: The Auteurs is the past. It was a band I was in in my twenties and I'm not in my twenties. It was a good band but I don't want to revisit that. I don't want to have to play all those songs again in a group situation. And I don't want to be 'Luke Haines from The Auteurs' with all that goes with it…
SDE: Even though it might bring a lot of pleasure and excitement to people who are probably your age now?
LH: I'm not sure The Auteurs were ever about pleasure [laughs].
SDE: What about Black Box Recorder. I get the feeling that something there is more likely?
LH: There's a possibility that we would possibly do an album. Play an album. But that's because we're friends and it would be easy to do and we'd have fun doing it. You know, 'for one night only'…
SDE: So do you still see Sarah [Nixey] and John [Moore] then?
LH: Yes, Sarah's coming tonight [Luke was playing in Dingwalls in Camden, that night] and I saw both of them three days ago.
SDE: Do you see people from your other old band?
LH: Erm.. I see a few people. I run into people who passed through The Auteurs. I see people who have worked with me. There's no kind of great falling out… apart from one or two.
SDE: You're quite outspoken, on Twitter etc. You must have some cringeworthy situations where you bump into someone who you've said something really nasty about..
LH: No… don't really care. I'm fine with it. I wouldn't say it if I wasn't prepared, because when you say stuff on the internet, you're basically saying it [directly] to people. I'm not just whispering it to a couple of people.
SDE: Talking of Black Box Recorder, you mentioned a while back about a forthcoming box set. Can you tell me any more about that?
LH: It's ready to go. I'm not quite sure what the release date is, I think it's early next year. So it's all three albums, plus a CD of live recordings, plus a disc of rarities, plus all the videos on DVD and a live DVD. So it's six discs. And there's a four record vinyl box set too. It's coming out on One Little Indian. Ostensibly it's finished. It's just up to them to release it. We were told end of this year, but it looks like it's going to do into the beginning of next year.
SDE: When you say 'rarities' does that mean unreleased stuff, or just all the B-sides etc.?
LH: There's a few unreleased things. There's not that much stuff, but it's all the B-sides, and obviously the live is all unreleased and there's the Nick Sanderson [tribute] gig we did at the Forum, filmed by Jeremy Deller.
SDE: What's next for you. Do you have another album waiting in the wings?
LH: I've got one recorded, called 'I Dream Of Airfix Glue', which should be coming out next year. I don't know when. Should be about March or April.
SDE: Any more plans to write another book? You do some journalistic work, don't you?
LH: I do a bit. I only really like writing about old stuff. Because I'm not particularly interested in casting aspersions on young band's new records. Because I'm a 50-year old guy, so what do I care. Also, if you're some 20-year old kid you don't want some 50-year old bloke, who you're not even aware of who they are, telling you they're rubbish. It's like your dad. Fuck off, old bloke.
---
Thanks to go Luke Haines who was talking to Paul Sinclair for SuperDeluxeEdition.
Luke Haines Is Alive And Well And Living In Buenos Aires (Heavy, Frenz – The Solo Anthology 2001-2017) is out now.
Compare prices and pre-order
Luke Haines
Is Alive And Well And Living In Buenos Aires: Heavy Frenz The Solo Anthology 2001-2017
CD 1
1. DISCOMANIA
2. HOW TO HATE THE WORKING CLASSES
3. ENGLAND SCOTLAND AND WALES
4. THE OLIVER TWIST MANIFESTO
5. NEVER WORK
6. DEATH OF SARAH LUCAS
7. THE MITFORD SISTERS – Luke Haines & The Auteurs
8. SATAN WANTS ME – Luke Haines & The Auteurs
9. BUGGER BOGNOR – Luke Haines & The Auteurs
10. OFF MY ROCKER AT THE ART SCHOOL BOP (Album Version)
11. LEEDS UNITED
12. COUNTRY LIFE
13. BOVVER BOYS
14. QUEEN ELIZABETH I
15. ALL THE ENGLISH DEVILS
16. THE WALTON HOP
17. BAD REPUTATION (THE GLITTER BAND)
18. ENGLISH SOUTHERN MAN
19. 21ST CENTURY MAN
CD 2
1. SUBURBAN MOURNING
2. KLAUS KINSKI
3. PETER HAMMILL
4. RUSSIAN FUTURISTS BLACK OUT THE SUN
5. FAG BREAK
6. INSIDE THE RESTLESS MIND OF ROLLERBALL ROCCO
7. GORGEOUS GEORGE
8. SATURDAY AFTERNOON
9. BIG DADDY GOT A CASIO V L TONE
10. HAYSTACKS♠IN HEAVEN
11. I'M NOT THE MAN YOU THINK I AM KAREN, I'M THE ACTOR TONY ALLEN – North Sea Scrolls
12. THE MORRIS MAN COMETH – North Sea Scrolls
13. ENOCH POWELL – SPACE POET – North Sea Scrolls
14. ROCK 'N' ROLL ANIMALS
15. MAGIC INTERLUDE 1
16. GENE VINCENT (ROCK N ROLL MUMS AND ROCK N ROLL DADS)
17. A BADGER CALLED NICK LOWE
18. ANGEL OF THE NORTH
19. FROM HERSHAM TO HEAVEN
20. ROCK 'N' ROLL ANIMALS IN SPACE
CD 3
1. LOU REED LOU REED
2. ALAN VEGA SAYS
3. NY IN THE '70S
4. BILL'S BUNKER
5. DOLLS FOREVER
6. CERNE ABBAS MAN
7. CARAVAN MAN
8. ADVENTURES IN DEMENTIA
9. BRITISH NUCLEAR BUNKERS
10. TEST CARD FOREVER
11. PUSSY WILLOW (KIDS♠SONG)
12. COLD FIELD MORNING UNDER BLISS
13. NEW PAGAN SUN
14. ULRIKE MEINHOF'S BRAIN IS MISSING
15. BOMBER JACKET
16. MARC BOLAN BLUES
17. THE INCREDIBLE STRING BAND
18. SMASH THE SYSTEM
19. ARE YOU MAD?
CD 4
1. BLACK SUN (Early Band Demo) *
2. PROPERTY *
3. 1963 *
4. DANDIFICATION *
5. BOMBER HARRIS *
6. BUILDING FOR BRITAIN IN THE '70S *
7. OFF MY ROCKER AT THE ART SCHOOL BOP (Richard X Single Mix)
8. I AM THE BEST ARTIST/ SKINNY WHITE GIRLS
9. SUBURBAN MOURNING * (BBC Session)
10. KLAUS KINSKI * (BBC Session)
11. 21ST CENTURY MAN * (BBC Session)
12. ME AND THE BIRDS
13. THIS IS OUTSIDER MUSIC *
14. NATURAL MYSTIC FURRY FREAKS
15. JOHN BARLEYCORN MUST DIE
16. JEFF STARSHIP SUPERHERO
17. ELECTRONIC TONE POEM
18. HACK GREEN
19. CHRIS FROM THE STARS*
20. 68P IN MY POCKET*
21. RAVE *
* Previously Unissued