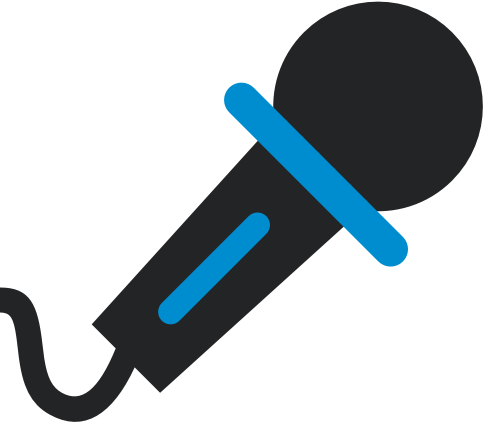 Interview
Steve Jansen and Robert Dean on Japan's Quiet Life
Japan legends talk to SDE about the album and reissue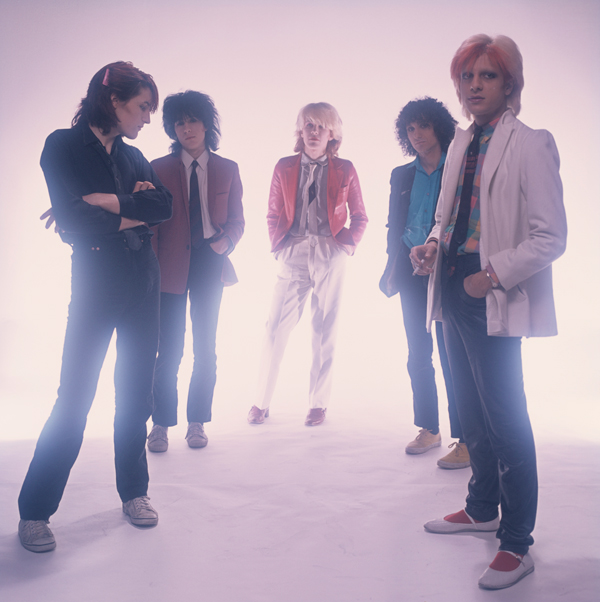 One of the great cult bands, Japan have remained enigmatic since their final album Tin Drum in 1981. They briefly reformed as Rain Tree Crow ten years later, but Japan are as elusive as their music. Even 40 years on, the elegance and sophistication within their final three albums is like nothing else out there.

Existing somewhere unreachable just beyond their New Romantic peers, David Sylvian, Mick Karn, Steve Jansen, Robert Dean and Richard Barbieri are only rivalled for alien beauty and quixotic music in the era by Talk Talk. Like Mark Hollis, Japan have essentially shunned their past. There were half-speed remasters of Gentlemen Take Polaroids and Tin Drum in 2018, but the new boxset for 1979's Quiet Life is a welcome surprise.
The album where Japan progressed from the angsty art-rock of their first two albums to suddenly outstrip anyone else around, Quiet Life is celebrated with a 3CD+LP boxset next week. It includes the full concert of Japan's show in Budokan in 1980 and a rarities disc including several Steve Nye remixes, standalone singles 'I Second That Emotion' and 'European Son', plus the Giorgio Moroder-produced single 'Life In Tokyo'.
Considering their mystique, talking to anyone from Japan is as rare as an HMV bargain. But SDE spoke to Jansen and Dean about Quiet Life, its impact 42 years later… and the state of future Japan reissues and rarities. John Earls asks the questions…
SDE: Does it feel like it was 42 years since you made Quiet Life?
Steve Jansen: Yes, it does. But, when you get older, you feel that 40 years isn't as long as you thought it would be.
Robert Dean: To me, it's almost like I'm talking about someone else, as I've changed so much since those times.
SDE: How do you feel about Quiet Life now?
Robert: I'm really happy the boxset is happening. I see all these other bands putting out elaborate boxsets and I think "We deserve this as much as anybody else." It's a very worthwhile package, and it's the perfect time to revisit the album. It's something I'm proud of, so why not? I'm a terrible critic of everything I've done – I always think I could have done this or that better. But you have to put all that aside and accept it for what it is. And Quiet Life is very, very good. My perspective isn't the same as everybody else's, but I'm happy it's coming out. At this point, the fans have supported us long enough that they deserve this sort of thing.
Steve: I think Quiet Life is quite an easy album to listen to. John Punter's mixing style was more about creating a wall of sound, rather than having that separation and compartmentalised approach of Tin Drum. Rob's guitar was still vital to the band at this point, and that's good to hear. Richard was starting to carve out his own niche on keyboards, but was destined for so much more. The rhythm section is fairly solid, and Mick's bass melodies were starting to become as hummable as the lead vocals. The songs themselves were much more introspective and had developed a more sophisticated, poetic and romantic quality too, with all the previous teen angst exorcised.
SDE: It seems such a progression from Japan's second album, Obscure Alternatives. Did it feel that way at the time?
Steve: The material for Adolescent Sex and Obscure Alternatives was performed extensively live before we had the opportunity to record it. Therefore, those albums serve more as a document of what we'd learnt as a group performing together. There was very little recording craft involved, just a lot of energy and influences from an eclectic mix of styles, which were all a part of our early teenage years onwards. By the time we were ready to record Quiet Life, when I was 19, we approached things a little differently. The material was developed in rehearsal rooms in preparation for recording, not as exhausted on any live circuit, so it remained fresh to bring to the studio.
Robert: The progression felt logical at that point. The music we were listening to – Roxy Music, of course; David Bowie; Peter Gabriel; Brian Eno – inevitably became an influence. Not so much on Adolescent Sex, but by Obscure Alternatives we began leaving room for things to be somewhat experimental before going into the studio. We had our rehearsal studio in Willesden and rehearsed some songs a lot, so we had a fair idea of what to do with them by the time we got to the studio. Not all of them, though. 'The Other Side Of Life' and 'In Vogue' were almost left alone to see what we could achieve with them in the studio.
Steve: As musicians, we were becoming proficient enough to find our own voices through performance and arrangement, with more of an understanding of how things might translate in the process of recording. That experience provided a new motivation to experiment with in the process of overdubbing layers, to give the songs more sonic depth.
SDE: In between the two albums, you made 'Life In Tokyo' with Giorgio Moroder. What was that experience like?
Robert: It was the next step after Obscure Alternatives. Giorgio's style was very different from what we'd been used to. He used a specific studio, set the drum kit up a specific way, used his specific backing singers, used his specific keyboard programmer, who'd program and play the sequencer parts. It was the same set up Giorgio would use for Donna Summer or anyone else, a very regimented way of working. It was so quick and efficiently done, it felt almost like making a demo. I enjoyed the experience as a one-off, but I don't think it would have worked for an album. For one thing, Giorgio always wanted songwriting input, which I'm pretty sure wouldn't have worked over an album for Japan.
SDE: How did Roxy Music producer John Punter come to produce Quiet Life?
Robert: Ray Singer, who produced our first two albums, was pretty much given to us by the record company: "OK, this guy is going to produce your album." We didn't really know him that well. We wanted Robert Fripp to produce Obscure Alternatives. We were told he wasn't available – I don't know if that's true – and that's really the main reason we stuck with Ray. We were all fans of Roxy Music's Country Life, so for Quiet Life John was the first person we saw. We didn't need to see anyone else, because we got on so well with John. Right from the start, he was very intuitive, friendly and relatable.
Steve: John had a pivotal role as the sixth band member, both as a producer and as a friend. With his knowledge and encouragement, we felt much more confident about the quality and direction of the work. The dynamic was pretty much ideal, with each person focused on their role within the band while also critiquing one another's. All of that was taken on board with good humour and a willingness to learn and grow through the process.
SDE: What was the atmosphere like making the album?
Steve: We couldn't have been more enthusiastic to record together. We melted into the isolated, calm atmosphere at Air Studios and shut out what had always seemed a rather hostile and difficult world. We were made to be insulated that way, it was the ideal environment for us. From the age of 17, literally from school with no other work experience, I existed in a workplace where you were free to explore your own creativity along with that of your closest friends. It was like a calling. By Quiet Life, studio work was second nature, but this was our first time at Air Studios. As it was George Martin's own studio, working there you naturally felt you were right at the heart of the music-making industry.
Robert: Air was a really special place to record. The staff were easy to get on with, so it was a businesslike atmosphere but also a relaxed one.
Steve: Combine all this with our new working relationship with John Punter and the amazing engineers, all of the time recording Quiet Life was very happy. As you listened to your work playing back in the studio, you could watch the crowds milling about down below in Oxford Circus. It felt like the heart of London and it felt like home for the next four years.
Robert: We felt very confident in where we were going and what we were sounding like. We laughed a lot and joked around [laughs]. I know it's hard to imagine Japan joking around. I can't really tell you what the humour was, because it was just silly band stuff. If you were in the clique, you'd got it, but if you weren't you'd wonder what the hell was going on. It was just a natural, relaxed atmosphere all the time and we'd go off to the pub.
Steve: Although it's not what people see in Japan, we were old school friends and never failed to enjoy a good laugh. John was the perfect match for us, because he was continually good-humoured and often absolutely hilarious. He took the humour to another level. Quiet Life was the most enjoyment we'd had working together, and a large part of that was down to John's warm and jovial nature.
SDE: What were the easiest and hardest songs to perfect on the album?
Steve: I think we probably started with something upbeat and immediate like the title track. No individual song was seen as the template for shaping the sound of the album, as each track is quite different.
Robert: 'Halloween' was one of the few we'd played live before recording the album, so in some ways that song had already been realised, though it didn't have some of the keyboard parts.
Steve: Funnily enough, 'Halloween' was probably the hardest song to get right. It was the furthest removed from where we were heading musically and harked back to our previous work. From what I can remember, it was more difficult because we wanted to avoid getting rocky. Adding lots of Mellotron choirs seemed to resolve that, but it still needed dynamics, otherwise the rhythm section would have been overstated. So, in my opinion, 'Halloween' was the problem track. Everything else was a pleasure to develop.
Robert: I think the two orchestral tracks, 'In Vogue' and 'The Other Side Of Life', were the last to be finished. I didn't know anything about strings being used until we were in the taxi to meet John Punter for the first time, when David said he thought it would be a good idea to have an orchestra on a couple of tracks. It was a surprise, but not a negative one. The scope of the songs lent themselves towards strings. The feeling was "Why not go big?"
SDE: Why did you cover 'All Tomorrow's Parties' by The Velvet Underground and, shortly after, Smokey Robinson's 'I Second That Emotion'?
Robert: We knew 'All Tomorrow's Parties', but David brought it in, playing it on piano while we played around with it. The songs that work best as covers are those which are fairly basically structured, so you can do a lot with them. 'All Tomorrow's Parties' isn't much more than a folk song – just chords and a voice. That was the case for 'I Second That Emotion' too. Both songs came together pretty quickly and just fitted.
SDE: What are your favourite moments on the album?
Robert: My happiest memory is of listening to the orchestra being added to our songs. Before the players were brought in, we had no idea what it'd sound like. There were no preconceived demos of what the parts were going to be, but it just worked and standing there listening to that for the first time was a great feeling.
Steve: I feel 'In Vogue' to be the standout track that best encapsulates the contribution of each of us, including John Punter, and for where the group was heading. This lamenting, somewhat romantic song set in place a subtle melancholy and introspective mood, which went on to exist in the background of various Japan tracks.
SDE: The band's image changed a lot from Obscure Alternatives to Quiet Life too. How much of a conscious decision was that?
Steve: As young teens, it was a mix and match approach – experimenting with hair dye, shopping at street markets, girls' stores, Biba, Kensington Market… It was a liberating time, if you were willing to brave it. If you were hanging out with likeminded people, who encouraged experimenting with fashion and appearance, it seemed perfectly normal. By dint of being onstage, you're presenting a public persona and, at that age, it wasn't difficult to carry it into everyday life, until it becomes a part of everyday life rather than an image. Almost everything presented to the camera was an extension of ourselves.
Robert: It was natural. As a band, you evolve as you go on and don't even think about these things. We didn't say anything about "We'll cut our hair and dress like this." It was a general flow of ideas and logical progressions.
Steve: In terms of personal appearance, for me there was a fine line. I preferred subtlety when it came to make-up: accentuating the 'pretty boy' features, but with no desire to look female. Once you go down the road of red lips, I think you're into "drag" territory, giving the impression you want to transform your appearance into that of a woman, and it's something I didn't identify with. Unfortunately, there was the odd photo session where a make-up artist would be brought in who didn't understand where that line was. The worst example for me was a photo session for The Sunday Times' colour supplement. I felt as though I was kidnapped in that make-up room and was unfortunately transformed. Why I didn't refuse to be photographed like that, I'll always regret. I was young and just accepted what certain people around me were saying, that "You look fabulous, darling." For me, this was where the image interfered with personal identity. I felt I was being misrepresented by a publicity machine looking to cause a sensation. Rare examples like that aside, I think we were each individually presenting ourselves to our audience in whatever form we were comfortable with.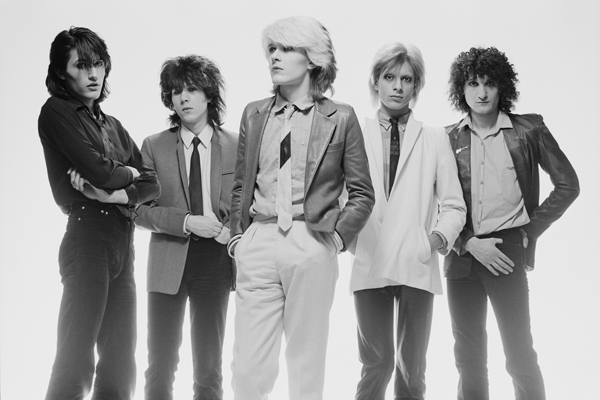 SDE: Were you aware of how impactful that image was?
Steve: To be honest, I didn't monitor it.
Robert: It was tied in with having more and more confidence in yourself and the music you're creating. That came across when we were meeting people, which was down to a growing confidence within ourselves.
SDE: How enjoyable was the Quiet Life tour, as captured on the Live In Budokan album on the boxset?
Steve: We were so pleased when John Punter agreed to tour with us as our front of house engineer.
Robert: Having John there continued our friendship, and he was the best possible person for the job. The sound on those tours was just amazing. Whenever John was in charge, he knew exactly what we should sound like. Having John with us in Japan was great. The Japanese market allowed us to keep going, really. We weren't making money in Europe at that point. It was purely the record company throwing money at us and hoping we'd be a success.
Steve: The Quiet Life tour is when we started to properly incorporate live backing tapes, to take on the instrumentation we couldn't manage between the five of us. In order for this to happen, I had to learn how to play a click track through headphones. The click was on a parallel track to the additional live audio so, as long as I played in time with that, the right musical parts would start to play along with us at the right moment. Not many groups were doing this then, and we had to come up with a suitable monitoring system which would allow me and no-one else to hear that click track. It wasn't long before I started to enjoy monitoring with headphones and playing to a click track. I've done it ever since. Now, in-ear monitors are commonplace.
SDE: Why aren't there any unreleased demos or songs on the Quiet Life reissue?
Robert: We never recorded 20 songs to pick out the best eight. It was "These are the songs that are going on", and that was it. We had two songs that didn't make it onto Gentlemen Take Polaroids and were later changed, but that was the exception, not the rule.
Steve: When you consider we made three albums in three years, with touring in between, you can understand why there wasn't any extra material.
Robert: The only things that could have gone on would be rough demos, which are probably too rough. Most fans would probably be interested in those basic ideas but, as far as the band goes, we're a little protective of that sort of thing. There wasn't even much of that either.
Steve: It would be wrong to include those older recordings with this release or anywhere, because they were never intended for release.
SDE: Will there be future Japan deluxe editions to follow Quiet Life?
Robert: I don't know, that's down to the record companies. I wouldn't be against it. There's a lot of support for the band through mediums like Facebook, probably more than we expected. I feel that support is growing, that there's more people sitting up and listening, appreciating what we did back then. A lot of that is down to the musicianship. Japan's music is something that is important enough to keep alive and give back to the fans after all this time.
SDE: What are you involved with away from Japan now?
Steve: Exit North are working on new songs for our second album. I would have been spending time in Sweden over recent months to significantly move things forward, but for obvious reasons that hasn't been possible. As we co-compose everything, we allow the material to lead us. Our first album, Book Of Romance And Dust, was quite a classic singer-songwriter collection overall, except with a focus on musical passages to carry the listener on a bit of a journey. We feel this is what we achieve well together, and I'm sure we'll be following on a similar path.
Robert: I've lived in Costa Rica for almost 30 years and I'm an illustrator of birds for projects like field guides. I've been into wildlife and nature since I was a kid, and that's taken over. For a long time, I wasn't interested in creating any new music at all, but the time came along to make it all click and I released three projects last year. With my friend Isaac Moraga, I made an album, Dimensions, as Light Of Day and we released an EP of some of its tracks sung in Spanish. I then did a mini-album, Triptych, of ambient pieces with Martin Birke. I certainly plan to make more music now. Once recording studios open up again, I can't wait to get in there.
Thanks to Steven Jansen and Robert Dean who were talking to John Earls for SDE.
Japan's Quiet Life is reissued next week across a number for formats including the 3CD+LP deluxe box set.
Compare prices and pre-order
Japan
Quiet Life - 3CD+LP deluxe box set
Compare prices and pre-order
Japan
Quiet Life - half-speed mastered black vinyl
Compare prices and pre-order
Japan
Quiet Life - remastered CD edition
Quiet Life – 3CD+LP deluxe box set
CD1 – QUIET LIFE
Quiet Life (2020 Remaster)
Fall In Love With Me (2020 Remaster)
Despair (2020 Remaster)
In Vogue (2020 Remaster)
Halloween (2020 Remaster)
All Tomorrows Parties (2020 Remaster)
Alien (2020 Remaster)
The Other Side of Life (2020 Remaster)
CD2 – A QUIETER LIFE: ALTERNATIVE MIXES & RARITIES
1. European Son (Steve Nye 7" Remix 1982)*
2. Life In Tokyo (Steve Nye 7" Special Remix 1982)
3. Quiet Life (Original German 7" Mix 1980)*
4. I Second That Emotion (Steve Nye 7" Remix 1982)*
5. All Tomorrow's Parties (Steve Nye 7" Remix Version 1983)
6. European Son (John Punter 12" Mix 1980)
7. Life In Tokyo (Steve Nye 12" Special Remix Version 1982)
8. I Second That Emotion (Steve Nye 12" Remix Version 1982)
9. All Tomorrow's Parties (Steve Nye 12" Remix Version 1983)
10. European Son (Steve Nye 12" Remix Version 1982)
11. Quiet Life (Japanese 7" Mix 1980)* [18/01/21]
12. A Foreign Place
13. All Tomorrow's Parties (John Punter 7" Mix 1979)
14. Life In Tokyo (Theme Giorgio Moroder Version 1979)*
Live In Japan
15. Deviation (Live In Japan)
16. Obscure Alternatives (Live In Japan)
17. In Vogue (Live In Japan)
18. Sometimes I Feel So Low (Live In Japan)
CD3 – LIVE AT THE BUDOKAN 27/03/1980
Intro*
Alien*
…Rhodesia*
Quiet Life*
Fall In Love With Me*
Deviation*
All Tomorrow's Parties*
Obscure Alternatives*
In Vogue*
Life In Tokyo*
Halloween*
Sometimes I Feel So Low*
Communist China*
Adolescent Sex*
I Second That Emotion*
Automatic Gun*
LP – QUIET LIFE
Side A
1. Quiet Life (2020 Remaster)
2. Fall In Love With Me (2020 Remaster)
3. Despair (2020 Remaster)
4. In Vogue (2020 Remaster)
Side B
1. Halloween (2020 Remaster)
2. All Tomorrows Parties (2020 Remaster)
3. Alien (2020 Remaster)
4. The Other Side of Life (2020 Remaster)
*rare or unreleased
1. Life In Tokyo (Original 7" Mix 1979)
2. Life In Tokyo (Original 7" Mix Part 2 1979)
3. Life In Tokyo (Original 12" Version 1979)
4. Life In Tokyo ('Assemblage' 7" Remix 1981)
5. Life In Tokyo ('Assemblage' 12" Remix 1981)
6. Life In Tokyo (Steve Nye 7″ Special Remix 1982)
7. Life In Tokyo (Steve Nye 12″ Special Remix Version 1982)
8. Life In Tokyo (Steve Nye Theme 1982)
9. Life In Tokyo (Steve Nye Theme 'Correct Pitch' 1982)