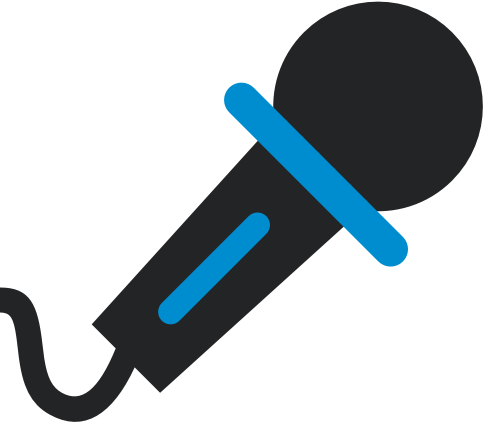 Interview
The British obsession with the Christmas number one single
SDE chats to Michael Mulligan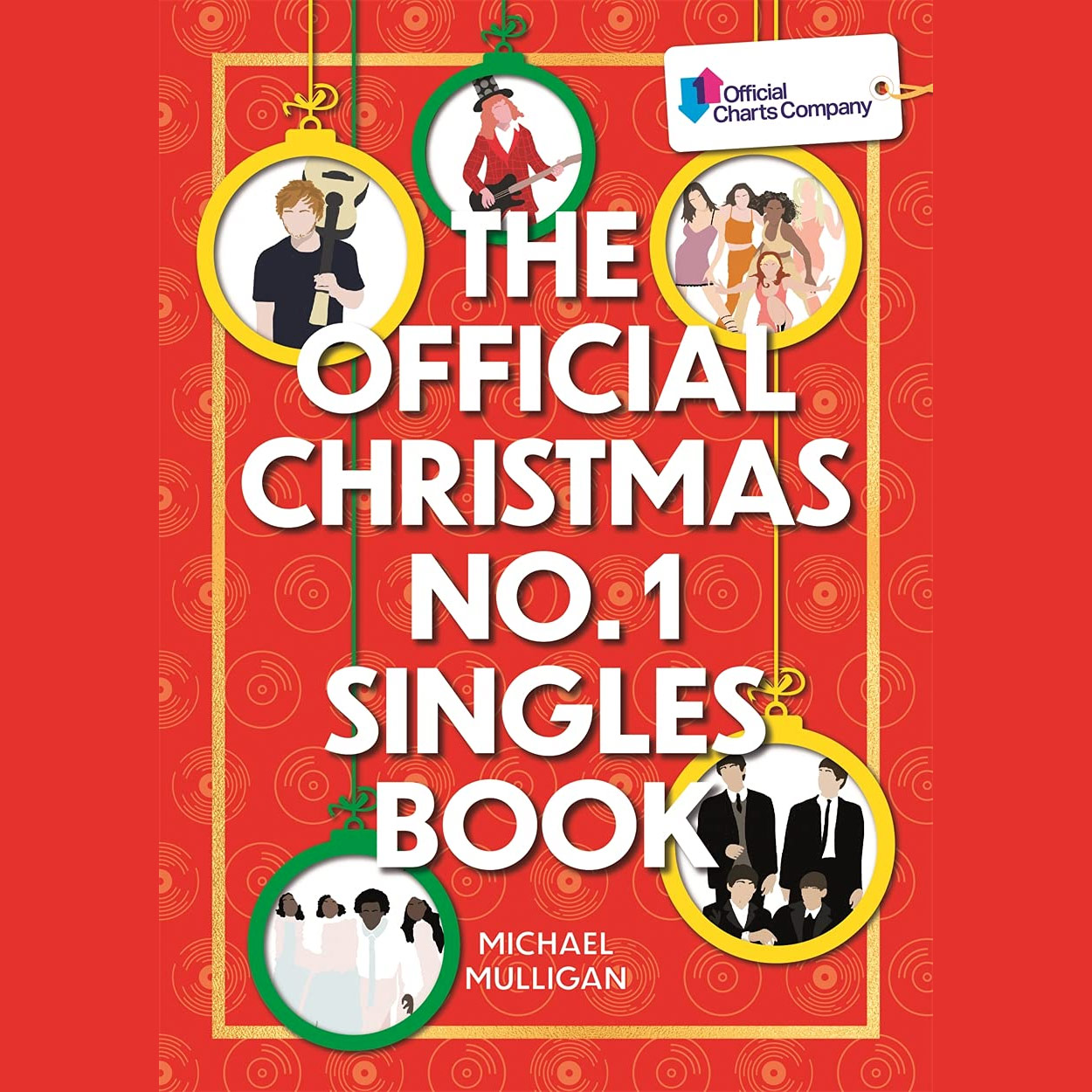 It's that time of year, where 'the bookies' take odds on what will be the number one on the UK singles chart on Christmas Day, music lovers everywhere hope LadBaby doesn't release another single (sadly that wish hasn't come true in 2021) and most of us go on about how the singles charts are irrelevant anyway, and it was much better in the 'good old days'.
Cue Michael Mulligan, who has spent a lifetime in the music industry and now consults on reissues for labels (notably with some of the recent NOW compilations). He has just written The Official Christmas No. 1 Singles Book which takes an irreverent look at every UK Christmas number one single since 1952.
SDE recently caught up with Michael to discuss the new publication and the phenomenon of the Christmas number one.
---
Michael, tell us about the new book!
I've tried very hard to dig even deeper into the 'trivia mine' to find some really good facts, that if not obscure, are at least something slightly different, because there's only so many times you can repeat the Band Aid stats. So I thought, let's go back to the start, pre-Beatles, with it all centred all around the Official Charts.
You've laid out the book in a fairly logical manner, with each year/single getting a double-page spread
It's year-by-year and decade-by-decade. We start in 1952 when the first 'official chart' is created by the NME. And by dint of the chart only being 12 weeks old come Christmas, the first ever number one (Al Martino's 'Here in My Heart') is also the first ever Christmas number one!
But then you also have to consider how people are listening to music in each decade; what the trends are and what's happening in the wider world. So you and I can sit here now and press a button on the phone or give a command to a voice-activated speaker, that's a bit different to someone investing year's wages in a gramophone player, and going to the trouble of buying a 78RPM single at the back of the department store. And then you come to the 1960s, and the old Tin Pan Alley model where artists and repertoire really was a publisher matching someone with a song. You get to The Beatles' era when all of a sudden it's the artist is writing their own material, and that's a big sea change. In the '70s, marketing becomes a bit slicker, and you've got cassettes coming in, you've got portable record players coming in. The 80s is the compact disc era, and so it does evolve. And yet within all that you've got this unique thing called The Christmas Number One Single. If I knew what the Christmas number one single was going to be as we sit here in 2021, I'll be off to the bookies now, but it's just tough to predict now as it was 50 years ago.
It's not just going to be LadBaby then?
Well, that's the bizarre thing because LadBaby has said there won't be another LadBaby single [they've since renegaded on this promise] and your LadBaby trivia for today is that they have a perfectly formed, chart career. Three top 40 hits, three number one singles, and the only other artists to do that is Robson and Jerome.
Rarified heights. Is the Christmas number one a singularly British obsession?
It is, I think, and there's a few reasons for it. First of all, radio play doesn't count towards the UK chart, so that can't influence it. And then in the US, they have a separate holiday chart. Now, I suspect that the record companies have been looking at the Christmas top 10 For the last few years and seeing Wham!, Mariah Carey, et al, going back in again and again and are thinking, hang on, we're investing tens, maybe hundreds of thousands of pounds on Adele, Coldplay, Ed Sheehan etc. and I can't get them into the top 10 because of all this stuff, so I wouldn't be at all surprised if the chart gets reconfigured more along the lines of the American model at some point in the future
Like the way that they started a compilation chart to stop the 'Now That's What I Call Music'-type compilations hogging the number one spot on the album chart?
Exactly. As long as it doesn't stop people buying music, it would be no bad thing. And two people get to say they've had a number one single, rather than one. But going back to the Christmas number one, unless we get another Blur versus Oasis-type battle, it's the only time of year when the bookies take calls on what's going to be number one, and it's the only time of year – Adele aside, I guess – when it's really considered newsworthy, and what's going to be number one does become a mainstream news item.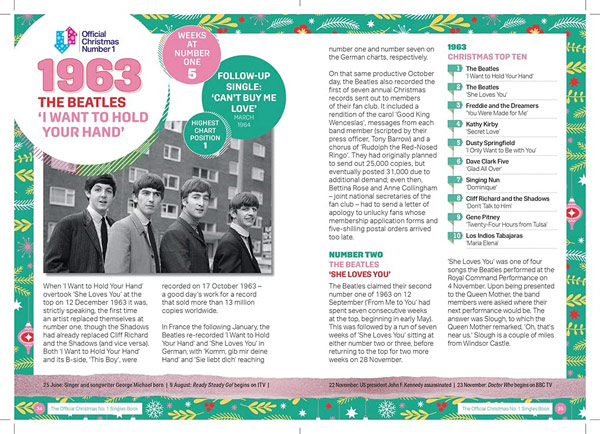 In the 1960s, when The Beatles had three Christmas number ones in a row, were people having conversations about the Christmas number one or did that not happen until the 1970s or 1980s?
No, I don't think they were. And consider the fact that none of The Beatles' Christmas number ones were Christmas records. And actually, they were making separate fan club records with a Christmas theme to send to the fan club members as well. I think there's only been something like six number ones that have actually got the word 'Christmas' in the title and three of those are Band Aid! That doesn't include 'Xmas', so Slade should be in there as an honorary member. We're now in an age of social media being the great influence. And, I suppose, the prominent example of that is Rage Against the Machine where there was actually a campaign to stop a record being number one at Christmas.
In the 70s, and the 80s it felt more 'natural' when a song ended up at number one at Christmas, perhaps because people went out and bought it. I guess it started with The X-Factor influencing and now social media and online campaigning… Does all this that devalue the idea of a Christmas number one?
Yes and no. The market has changed completely. So consider the St Winnifred's School Choir's 'There's No One Quite Like Grandma' [Christmas number one in 1980]. What percentage of purchases were actually gifts, come Christmas week? How many grandchildren bought it for a grandparent? So we're not going to get that anymore. I suppose what occurred to me is if the next generation only liked the music that I liked when I was growing up, the world would be a very dull place. So if they want to put Clean Bandit, or LadBaby, or Ed Sheeran on number one, then good luck to them. Because really, it's their chart now, isn't it?
The weird thing is, in the 70s, in particular, you had these massive-selling songs that stayed at number one for ages. They would just happen to be there when Christmas came around, whether it's 'Mull of Kintyre' or 'Bohemian Rhapsody' or whatever. There are so many classic Christmas songs that haven't gotten near number one, which is kind of bizarre. Macca's 'Wonderful Christmastime' peaked at number six, for example.
Wizzard ['I Wish It Could Be Christmas Every Day'] was number four [at the end of 1973] and rarely comes back into the top ten. There will be new Christmas hits this year from from new artists and established artists, but with the latter, you've got to ask, what motivates them?
Well, that's a good question. You wonder why the likes of Robbie Williams bother [his 'Can't Stop Christmas' was issued in 2020].
That song wasn't a huge hit, but you know full well that it's going to end up on a Christmas playlist every year, isn't it? But is it just about fiscal motivation or do they get a warm and rosy glow?
What I found really interesting – and you highlight this in the book – is that Shakin Stevens waited a year before releasing 'Merry Christmas Everyone' in 1985 because it was his absolute goal to have a Christmas number one and he wanted to avoid Band Aid.
Yeah, absolutely. Why would you waste it? But putting your single back for a year, he must have he must be pretty confident. There's a very good Welsh connection there actually, because he was the third Welsh artist to have a Christmas number one. Dave Edmunds was the second and the year Dave had his Christmas number with 'I Hear You Knocking', he was producing Shakin' Stevens debut album.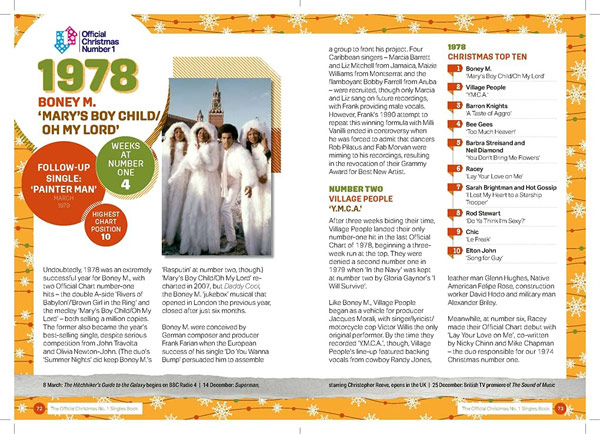 But do you think there was more predictability in the 80s? Shakin' Stevens was relatively confident he would have a number one; he knew it was a good song and he was a big selling artist. You but you get the feeling that that level of certainty can't exist anymore because everything seems much more random.
But then, where did Jackie Wilson come from? The first posthumous Christmas number one ['Reet Petite', 1986]. You know, there was two weeks to go and The Housemartins are looking like they're going to be having a Christmas number one with 'Caravan of Love' and lo and behold, this claymation video comes along and Jackie Wilson suddenly tops the chart.
So there's no set ingredients then? Nothing that will guarantee you a Christmas number one?
Let's put it this way, I've known certain individuals at record labels who study the news to see who's on their last legs this Christmas and I've known them go to the bookies because they've heard a rumour that so-and-so is not going to live to see the new year and stick their tenner on that.
So death is one of the guarantees that will give you a hit?
Absolutely. What a great marketing campaign.
George Harrison's 'My Sweet Lord' is a great example of that.
Well, the second time that 'Bohemian Rhapsody' got to number one, that, of course, was on the back of a death of Freddie Mercury. 'Bohemian Rhapsody' is the only song to be number one in four separate years, because it was number one at Christmas and New Year. Also, it doesn't mention the words 'Bohemian Rhapsody' in the lyrics, but it does mention the title of the song that knocked it off number one, which was 'Mamma Mia' by ABBA.
What about the money that's to be made from a Christmas number one? There's rumours that Noddy Holder makes £200,000 a year, or something like that, but is it true that if you if you wrote a great Christmas hit in the mid-70s, you'd be set for life?
You'd like to think so wouldn't you? It needs to be something that probably made its money first time around as a physical hit, and is now just topping up each year as a nice little pension fund.
Is there a financial incentive anymore, or has streaming ruined all that? If you're a new band thinking of penning a Christmas song will you ever really make any decent money?
It's a long term plan, isn't it? And one of the other motivating factors is what you might call the department store/Christmas advert factor. You know, can you get a hit that scrapes into the top 10 and then gets used in an advert, which then gets used in a rom-com, which then gets covered…
And there's that weird phenomenon where things like Elton John's 'Step into Christmas' is a bigger hit later on than it ever was originally. Is that because shops like [UK food retailer] Iceland are playing it in-store as you're walking around?
You've touched on a really important point there. There are shops, supermarkets, clothing stores, who will only play music once a year, and that's at Christmas, because they want you to feel comfortable in there. So you're probably subliminally having Elton and Slade and Wizzard and Shakey injected into your head whilst you're buying your Christmas t-shirt or your Christmas jumper.
Does music played in retail count towards the streaming charts?
No. And you do wonder how many of the stores who play Christmas music are actually properly licenced to play it. It's like, put the bluetooth speaker in the background and "Alexa, play me Christmas".
What's the biggest selling UK Christmas number one?
Biggest selling or most streamed? Band Aid is the biggest selling, but the most streamed is Ed Sheeran's 'Perfect'.
If the singles chart are irrelevant to a large proportion of music lovers – and it's not just to people of a certain age, because I have two teenage daughters that don't know anything about where things are in the chart – why is having a Christmas number one important, or of interest, to artists?
It's interesting, because unless it's a key release, or the biggest hit of the year, it's unlikely you'll remember a specific number one [these days]. But lots of people can name Christmas number ones. It's not a stocking filler anymore, so you don't get the seven-inch or CD single in your Christmas stocking. But there's obviously still something special attached to it.
And as you say, it will get more media coverage that a normal number one
I think only half a dozen of the Christmas number ones have also been the best selling singles in that given year. So there's a lot of years where something has sold more and yet it's probably relatively forgotten, compared to the Christmas number one, which people could identify more easily. I think the charts still undoubtedly serve a purpose. Even if it is just so when we get to the end of the year, we can see that an artist had X top 40 hits or what the different number ones were… It's still interesting to look back. And for anoraks like me, it's still good go "ah, the first Bermudan artists to have a number one single"!
---
Thanks to Michael Mulligan who was talking to Paul Sinclair for SDE. The Official Christmas No. 1 Singles Book is out now.
---