 News
Slade / Merry Xmas Everybody
12-inch pressed on 'snowflake' marbled vinyl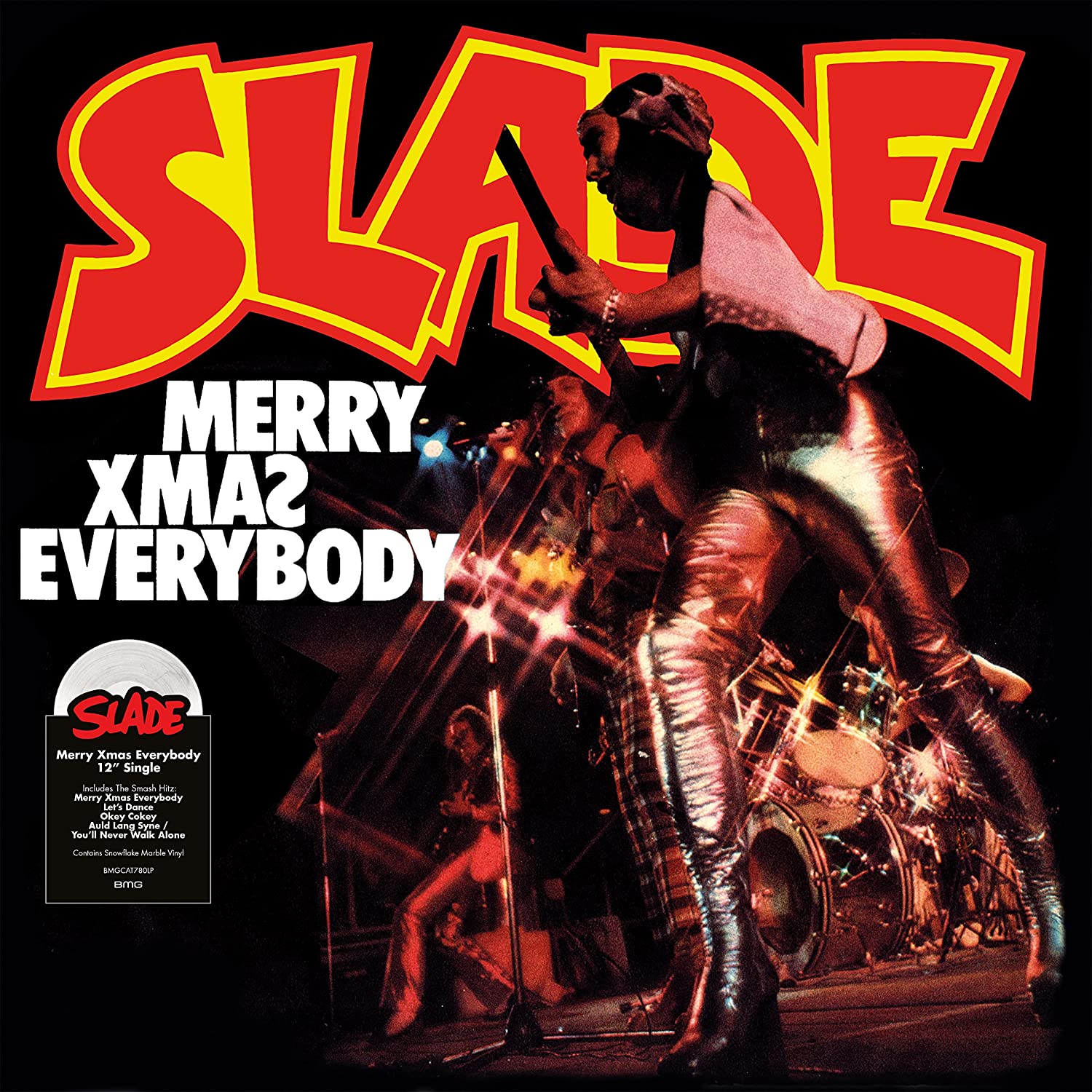 BMG are releasing Slade's Christmas classic 'Merry Xmas Everybody' on limited edition coloured 12-inch vinyl next month.
The song was originally released way back in 1973 and was the band's sixth number-one single in the UK (it sold over a million copies at the time). Of course, these days it regularly climbs the chart every Christmas thanks to streaming, but it's still good to see a physical release!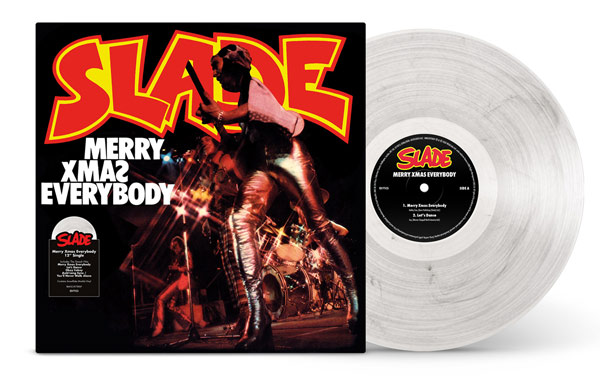 The 12-inch single is pressed on 'snowflake' marbled white vinyl and includes three other festive/party tracks in: 'Let's Dance', 'Okey Cokey' and 'Auld Lang Syne' / 'You'll Never Walk Alone'.
Those songs were on 1985's Crackers – The Christmas Party Album. This has now been rejigged (a "re-compilation") to form Deluxe Crackers. Like the 12-inch it's pressed on white vinyl (this time 'transparent & smokey' white vinyl). This contains 16-tracks but there's a 20-track CD version as well.
Merry Xmas Everybody is released on 25 November 2022, via BMG. Crackers is out now.
Compare prices and pre-order
Slade
Merry Xmas Everybody - white vinyl 12-inch
Compare prices and pre-order
Slade
Crackers deluxe - CD edition
Compare prices and pre-order
Slade
Crackers deluxe - white vinyl LP
Tracklisting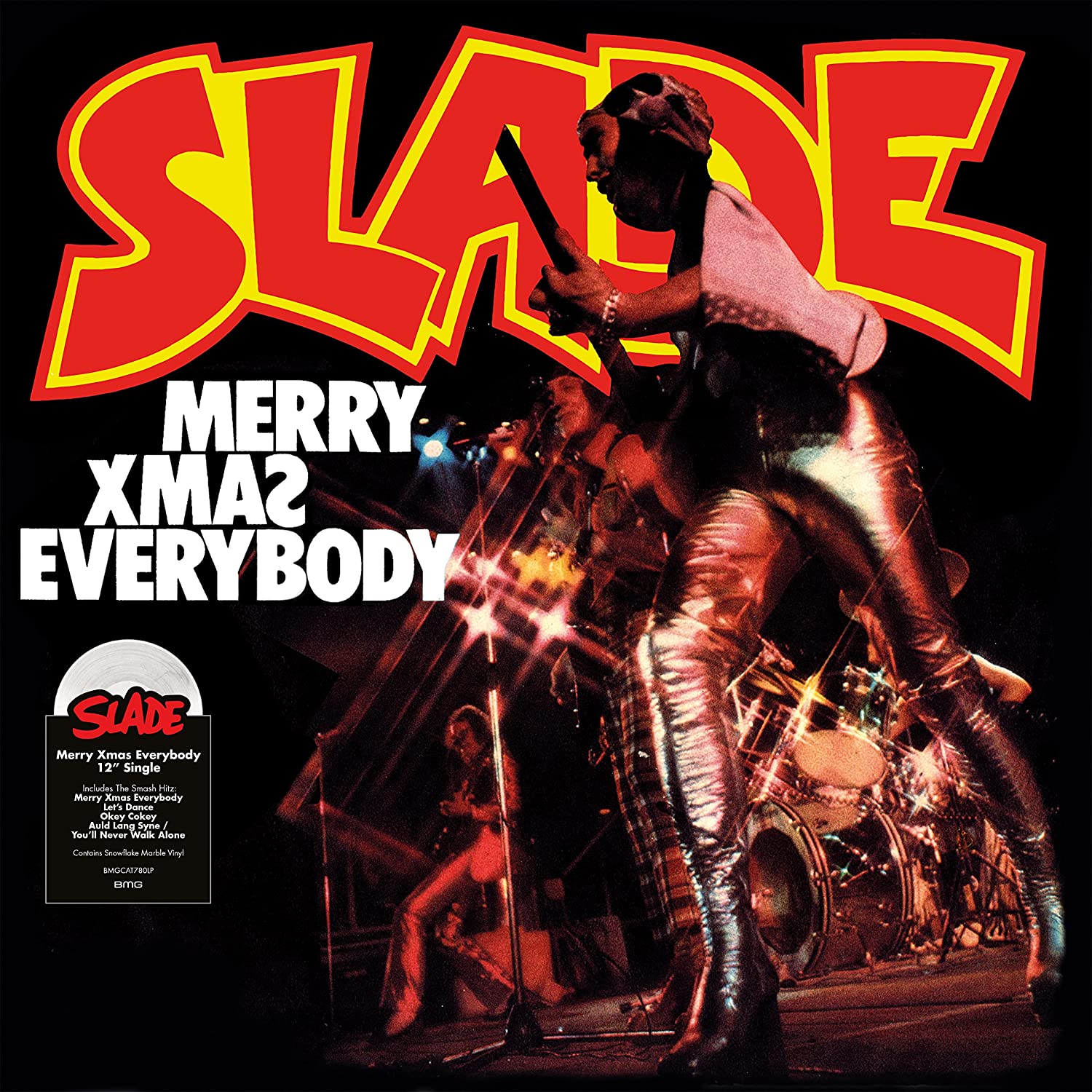 Merry Xmas Everybody Slade
/
Merry Xmas Everybody
Let's Dance
Okey Cokey
Auld Lang Syne/You'll Never Walk Alone
Tracklisting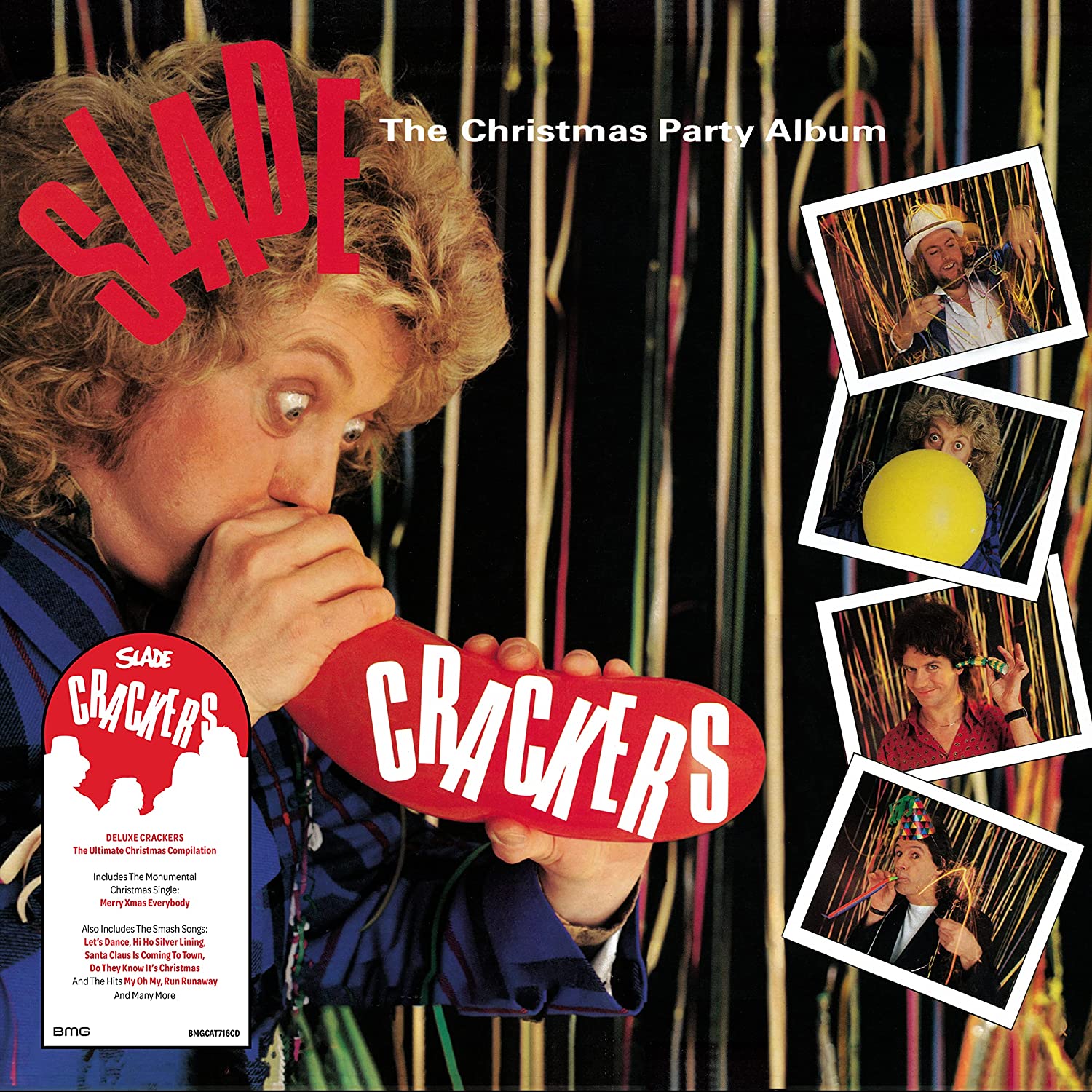 Crackers – The Christmas Party Album deluxe Slade
/
Merry Xmas Everybody
Let's Dance
Santa Claus Is Coming to Town
Hi Ho Silver Lining
We'll Bring The House Down
Cum On Feel the Noize (Re-record 1985)
All Join Hands
Okey Cokey
Do You Believe In Miracles
Let's Have a Party
Get Down and Get With It (Re-record 1985)
My Oh My
Run Runaway
Here's to … (The New Year)
Do They Know It's Christmas (Feed the World)
Auld Lang Syne/You'll Never Walk Alone
Let The Good Times Roll/ Feel So Fine
My Baby Left Me: That's Alright
I'm a Rocker
Merry Xmas Everybody (Live)

Side 1

Merry Xmas Everybody
Let's Dance
Santa Claus Is Coming to Town
Hi Ho Silver Lining
We'll Bring The House Down
Cum On Feel the Noize (Re-record 1985)
All Join Hands
Okey Cokey

Side 2

Do You Believe In Miracles
Let's Have a Party
Get Down and Get With It (Re-record 1985)
My Oh My
Run Runaway
Here's to … (The New Year)
Do They Know It's Christmas (Feed the World)
Auld Lang Syne/You'll Never Walk Alone