 News
Alanis Morissette's box set explained
Such Pretty Forks in the Road box set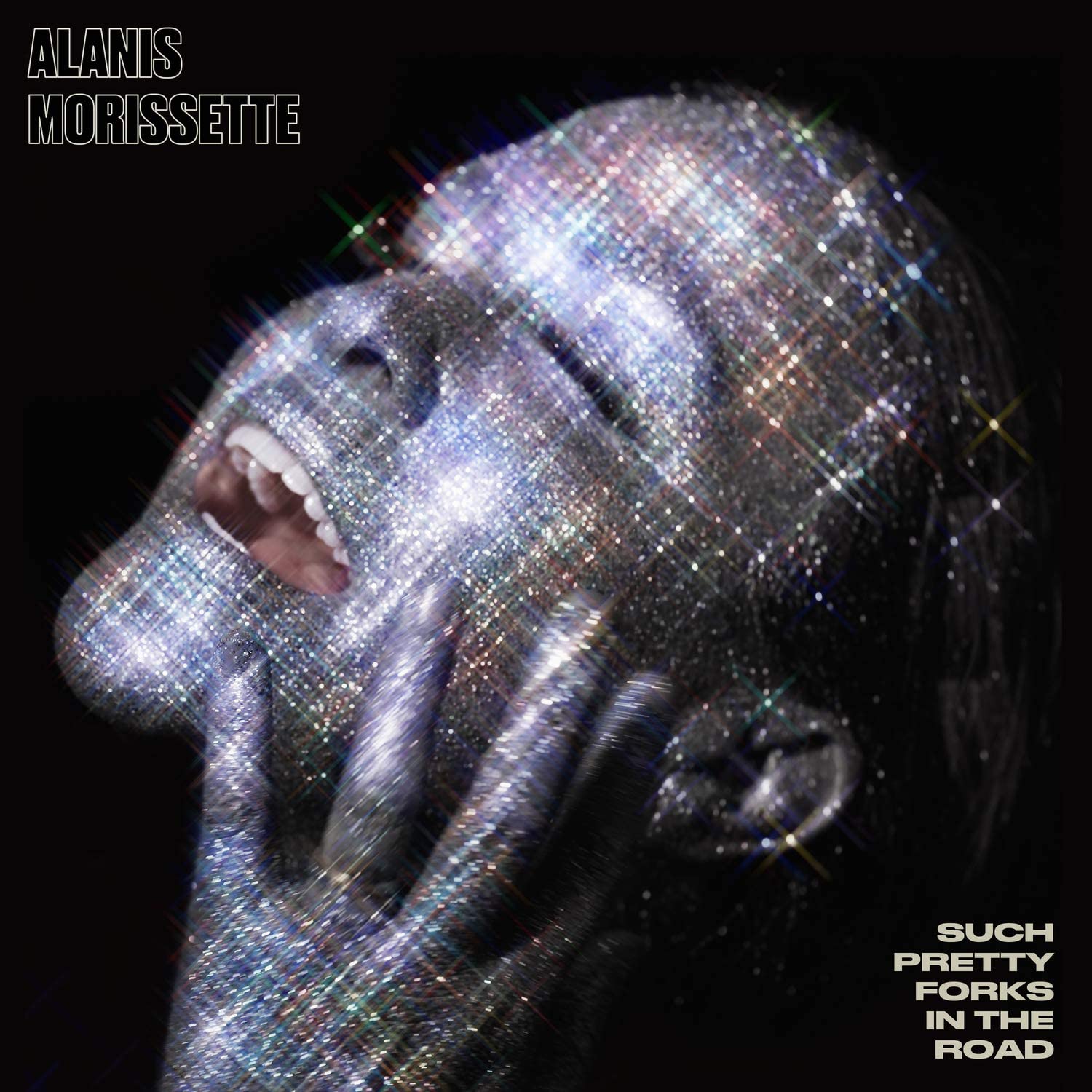 Alanis Morissette finally releases her new album, Such Pretty Forks in the Road, at the end of this month and SDE has full details of the limited edition box set which no one seems to know anything about!

This is a CD box set that isn't even available on her own store – go figure! But anyway, here are the details.




The lift-off lid box set is limited to 2000 units for the whole of Europe, which is a fairly low number, but in terms of music it only contains the digipak CD edition of the album; there are no bonus tracks. The other content is what SDE likes to call 'stuff', namely:
A white cup/mug with "Alanis Morissette – Reasons I Drink" on the side (that's a song from the album – see the video below)

A set of four postcards (100 x 150 mm)

Print of the album cover on 300gsm GC1 board, silver lined one side, and individually hand-numbered

A sticker sheet (kiss-cut-stickers, glitter varnish)

If this all sounds rather lame, 10 boxes do contain a 'Golden Ticket' which include a tour passes where the buyer gets a free VIP experience ticket to a European show of their choice and a personally signed item. You could be Charlie Bucket!



Such Pretty Forks in the Road is released on 31 July 2020. The European Tour now doesn't start until October 2021 and before then there's North America dates in the summer of the same year (details are here).
Compare prices and pre-order
Morissette, Alanis
Such Pretty Forks In The Road - limited edition box set
Compare prices and pre-order
Morissette, Alanis
Such Pretty Forks In The Road - CD edition
Compare prices and pre-order
Morissette, Alanis
Such Pretty Forks In The Road - vinyl LP
Such Pretty Forks in the Road 
CD edition
1. Smiling
2. Ablaze
3. Reasons I Drink
4. Diagnosis
5. Missing The Miracle
6. Losing The Plot
7. Reckoning
8. Sandbox Love
9. Her
10. Nemesis
11. Pedestal
Such Pretty Forks in the Road
Vinyl LP
Side 1
1. Smiling
2. Ablaze
3. Reasons I Drink
4. Diagnosis
5. Missing The Miracle
6. Losing The Plot
Side 2
1. Reckoning
2. Sandbox Love
3. Her
4. Nemesis
5. Pedestal