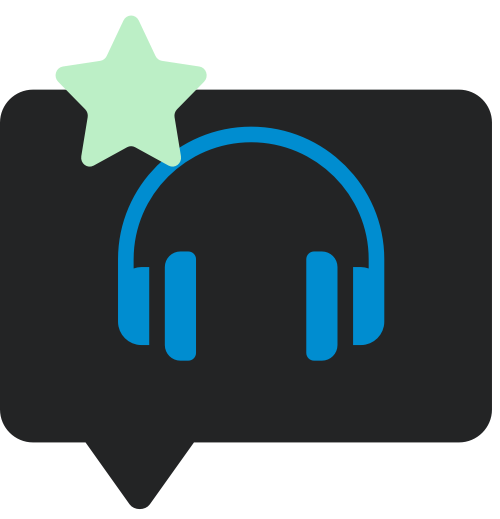 Reviews
Alanis Morissette / Jagged Little Pill four-CD collector's edition review
Such is the pleasure-giving qualities of music, you can derive just as much satisfaction from the big selling everyone-loves-it mega-album as the secret gem of an record that not many know about.
Alanis Morissette's 1995 album Jagged Little Pill falls firmly into the former category, and has since sold an astonishing 33m copies worldwide. Her music was omnipresent in 1995-6. Everyone was buying the singles, everyone had the album and everyone was watching the videos and the performances on TV music shows across the world.

Although it was her international debut, Jagged Little Pill was actually the singer-songwriter's third long player since Alanis (1991) and Now Is The Time (1992) were both only released in Canada only via MCA records. She was dropped by the label after those two records and in her excellent essay in the new Jagged Little Pill four-CD collector's edition she reveals pointedly that the "anticipated despair never came. Maybe 10 minutes of grief."
She headed to Los Angeles in search of more self-expression and more control over her output and was introduced to Glen Ballard.With roles quickly established (Morissette: lyrics, music – Ballard: music, production) they started writing and demoing material in his studio in the San Fernando Valley ("everything SMELLED good", Alanis remembers).
Jagged Little Pill would eventually be released on Warner's Maverick imprint (a certain Madonna was one of three partners) and would become the best selling album in the label's 15-year existence. According to Morissette, there were some minor battles over the music with a few songs re-recorded "to see if my intensity could be stamped out a bit" but the originals were preferred. Hand In Pocket is an example of one such track. It was tried many times over but the finished recording is effectively the demo.
The album spawned a massive six singles with some of the later ones (Head Over Feet) proving just as successful, or even more so, than some of the earlier 45s (Hand in my Pocket).



Third single Ironic was a massive hit everywhere helped by a fantastic Stéphane Sednaoui-directed video with four Alanis's in a car on a snowy road-trip.
The new four-disc set consists of a 2015 remaster of the album, a disc of demos (including precisely none of the tracks from the album), the acoustic version of Jagged Little Pill that was issued back in 2005 for the tenth anniversary and finally previously unreleased audio of Morissette's live UK debut (at London's Subterranea venue).
The album itself has lost none of its power. Jagged Little Pill is still a record you want to listen to even if you may have forgotten that fact. If nothing else the reissue is a good reminder that YOU HAVE THIS IN YOUR COLLECTION ALREADY (probably).
It opens really well with the eastern-tinged opener All I Really Want, the intense and sweary single You Oughta Know (I've decided that Morissette's 'fuck' in this track is my favourite use of the expletive in song, with Macca's Big Boys Bickering surely the worst) and the quiet, reflective Perfect giving you a break before the brilliant Hand In My Pocket. Right Through You is rather Pearl Jam-esque (not a bad thing) but what's great about Jagged Little Pill is that you are only ever two tracks from a hit. You Learn, Head Over Feet and Ironic, which, as has been well noted, has a lyric full of un-ironic lyrics (such as "rain on your wedding day").
So the album is great. You probably knew that, but what you may not know is that the second disc in this set ("Demos") is superb. The dial of expectation is normally turned down quite low when an artist throws on a bunch of songs you've never heard of onto a disc purporting to give you some 'alternate view' of the sessions, via what are effectively rejects. However, this disc really does work.
The songs were recorded between 1994-98 and so date from before, during and after the album recording sessions and during and after Morissette's gruelling world tour. The Bottom Line is literally the first song Ballard and Morissette wrote together ("within an hour of meeting" claims Alanis), Superstar Wonderful Weirdos is surely strong enough to have been on the album although perhaps it was vetoed due to being quite a happy little number! No Avalon is a powerful piano ballad written just before Ironic that explores the afterlife. Again, it's tone and style (a bit 'X-Factor' in places) are probably the only thing that stopped it being considered for the album. King of Intimidation was written on tour (and performed live occasionally) and borrows the riff from Hand In My Pocket, while Morissette gets bonus points on the perky Death of Cinderella for unashamedly rhyming 'fella' with 'Cinderella'. This CD ends with tour-comedown tracks London and These Are The Thoughts (both excellent, especially the latter). Although all these songs are labelled as 'demos' the truth is they sound much more polished than that, and really do offer a flipside to the Jagged Little Pill coin.
What's surprising, is that these have been sat on for so long. There was six singles after all but not a single non-album B-side and all ten of these tracks were ignored for the 10th anniversary. Talking of which, disc three of this new Collector's Edition of Jagged Little Pill is the weakest part of the set. Rhino have repeated the acoustic version of the album that was issued ten years ago. There's nothing inherently wrong with this reworking, but surely anyone in the market for this new set is likely to own it already? When the singles were originally issued they included a plethora of ad hoc live renditions of JLP album tracks which perhaps could have been gathered up for disc three. In fact, a special two-CD Target edition of this 20th anniversary set does append seven acoustic radio sessions to the demos CD, most of which made it on to the 1995 Japanese-only Space Cakes EP.
Despite this missed opportunity, Rhino are mostly forgiven, because the collector's edition gets back on track and finishes strongly with a Morissette Live at Subterranea, a gig from London in September 95. This disc contains everything she played that night, which is basically the whole album, out of order. The technical quality of the recording isn't going to win any awards (Taylor Hawkins' drums sound a rather clunky and the guitar intro on Hand In My Pocket goes AWOL, for example) but this is more than made up for by the electric atmosphere and the historical significance – this being the singer's first gig in the UK, as was previously mentioned. So it's rough but great – and hey, at least they DID record it.
This new collector's edition of Jagged Little Pill is smartly packaged in hardcover 'bookset' format. Thankfully none of those fiddly clips are present where the CDs sit, and two discs overlap each other back and front and slot in easily. The graphic design is very attractive with the gold colour motif, pin-sharp photos and some great notes by Alanis and Glen Ballard. You also get all the lyrics for the tracks on the album and all ten 'demos'.
Although this set doesn't tick ALL the boxes (there's an absence of any video content) and Rhino are guilty-as-charged in denying the average punter the content 'saved' for the Target exclusive, only the most fickle of fans will be disappointed. Half of the audio present is previously unreleased and for a change you really will go back to this for repeated listening. The classy packaging and presentation seals the deal and at a shade over £20 it represents great value.
The Jagged Little Pill Collector's Edition is out now.
4CD collector's edition
2CD deluxe edition
Disc One: 2015 Remaster
1. "All I Really Want"
2. "You Oughta Know"
3. "Perfect"
4. "Hand In My Pocket"
5. "Right Through You"
6. "Forgiven"
7. "You Learn"
8. "Head Over Feet"
9. "Mary Jane"
10. "Ironic"
11. "Not The Doctor"
12. "Wake Up"
13. "You Oughta Know" (Jimmy The Saint Blend) / "Your House" (A Capella)
Disc Two: Demos (Previously Unreleased)
1. "The Bottom Line"
2. "Superstar Wonderful Weirdos"
3. "Closer Than You Might Believe"
4. "No Avalon"
5. "Comfort"
6. "Gorgeous"
7. "King Of Intimidation"
8. "Death Of Cinderella"
9. "London"
10."These Are The Thoughts"
Disc Three: Jagged Little Pill Acoustic
1. "All I Really Want"
2. "You Oughta Know"
3. "Perfect"
4. "Hand In My Pocket"
5. "Right Through You"
6. "Forgiven"
7. "You Learn"
8. "Head Over Feet"
9. "Mary Jane"
10. "Ironic"
11. "Not The Doctor"
12. "Wake Up / Your House"
Disc Four: Live At Subterranea, London 09/28/95 (Previously Unreleased)
1. "All I Really Want"
2. "Right Through You"
3. "Not The Doctor"
4. "Hand In My Pocket"
5. "Mary Jane"
6. "Ironic"
7. "You Learn"
8. "Forgiven"
9. "You Oughta Know"
10. "Wake Up"
11. "Head Over Feet"
12. "Perfect"