 News
Alphaville / Afternoons in Utopia and The Breathtaking Blue reissues
Remastered and expanded • Songlines film on DVD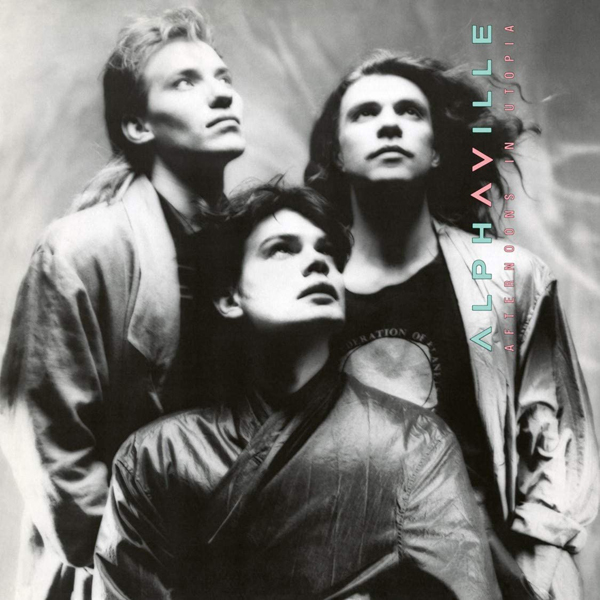 Alphaville will reissue their second and third albums Afternoons In Utopia and The Breathtaking Blue in May, both with remastered audio and bonus material.

Afternoons in Utopia was issued in 1986, two years after the success of their debut album Forever Young. It features the singles 'Dance With Me', 'Universal Daddy' and 'Jerusalem'.
These reissues have been personally supervised by Alphaville founding members Marian Gold and Bernhard Lloyd and for the two-CD deluxe edition of Afternoons in Utopia, the 13-track album is remastered on CD 1, while CD 2 offers 14 remastered B-sides, 12-inch and seven-inch remixes, demos and a rare live version of the single 'Dance With Me'. It comes with a 20-page booklet.
While the gatefold vinyl edition offers just the remastered album, it's worth pointing out that this does come with a 24-page large format booklet. This features archive photos and a new interview with Bernhard Lloyd and producer Peter Walsh.
The band's third studio album, The Breathtaking Blue was co-produced by Klaus Schulze (briefly a member of Tangerine Dream in the late 1960s) and released in 1989. It features the singles 'Romeos', 'Summer Rain' and 'Mysteries of Love'.
Rather like Eurythmics' 1987 album Savage, Alphaville produced a video album, Songlines, which saw them commission short films from nine directors for each of the album tracks. The video for the song 'Middle of the Riddle' actually won an Oscar (!) for Best Animated Short Film in 1990 (it was renamed as 'Balance'). Unlike Eurythmics, Alphaville have included this longform video as part of the album reissue. Even better, it was shot on 35mm film, so it now looks fantastic. The audio for the film is remastered as well, with the correct edits (where used) in place. Songlines has only ever been available commercially in Germany, on VHS or laserdisc.
This means that the deluxe CD edition for The Breathtaking Blue is a 2CD+DVD set, with disc two featuring remixes, B-sides and demos and the third disc features the Songlines film. As a bonus the DVD also includes the CD-Graphics which came with the original CD (The Breathtaking Blue was one of the first albums to include this on CD).
Vinyl fans don't miss out on the visuals, since the remastered vinyl version of The Breathtaking Blue comes with the DVD as well. Like Afternoons in Utopia, the vinyl is a gatefold and comes with a large format 24-page booklet. Both vinyl reissues are 180g pressings.
The Afternoons in Utopia and The Breathtaking Blue reissues will be released on 7 May 2021, via Rhino. Now's a good to remind you that the SDE shop has a few remaining copies of Forever Young on limited edition orange vinyl.
JPC links: Having some technical issues with JPC links coming through correctly on the widgets. Should you experience any issues, ALL FOUR products are available to pre-order from JPC using this link.
Afternoons in Utopia 2CD deluxe
CD1
1. IAO – 2021 Remaster
2. Fantastic Dream – 2021 Remaster
3. Jerusalem – 2021 Remaster
4. Dance With Me – 2021 Remaster
5. Afternoons In Utopia – 2021 Remaster
6. Sensations – 2021 Remaster
7. 20th Century – 2021 Remaster
8. The Voyager – 2021 Remaster
9. Carol Masters – 2021 Remaster
10. Universal Daddy – 2021 Remaster
11. Lassie Come Home – 2021 Remaster
12. Red Rose – 2021 Remaster
13. Lady Bright – 2021 Remaster
CD2
1. Dance With Me – Empire Remix; 2021 Remaster
2. Universal Daddy – Aquarian Dance Mix; 2021 Remaster
3. Jerusalem – The Palace Version; 2021 Remaster
4. Sensations – Club Mix; 2021 Remaster
5. Red Rose – The Remix; 2021 Remaster
6. The Nelson Highrise (Sector 2: The Mirror); 2021 Remaster
7. Next Generation – 2021 Remaster
8. Vingt Mille Lieues Sous Les Mers incl. The Nelson Highrise (Sector 3: The Garage); 2021 Remaster
9. Big Yello Sun (Concrete Soundtraxx For Imaginary Films I); 2021 Remaster
10.Red Rose – 7" Remix; 2021 Remaster
11. Sensations – 7" Remix; 2021 Remaster
12. Carol Masters – Original Demo; 2021 Remaster
13. Lassie Come Home – Original Demo; 2021 Remaster
14. Dance With Me – unplugged – Live in Salt Lake City 1999; 2021 Remaster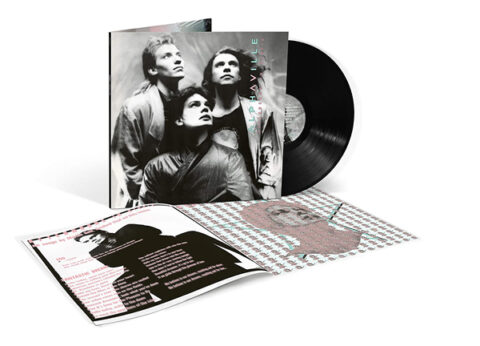 Afternoons in Utopia gatefold vinyl LP
Side A
1. IAO – 2021 Remaster
2. Fantastic Dream – 2021 Remaster
3. Jerusalem – 2021 Remaster
4. Dance With Me – 2021 Remaster
5. Afternoons In Utopia – 2021 Remaster
6. Sensations – 2021 Remaster
7. 20th Century – 2021 Remaster
Side B
8. The Voyager – 2021 Remaster
9. Carol Masters – 2021 Remaster
10. Universal Daddy – 2021 Remaster
11. Lassie Come Home – 2021 Remaster
12. Red Rose – 2021 Remaster
13. Lady Bright – 2021 Remaster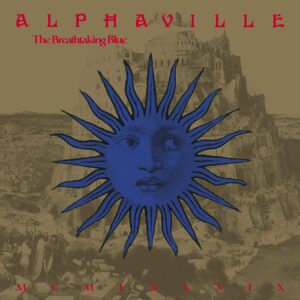 The Breathtaking Blue 2CD+DVD deluxe
CD1
1. Summer Rain – 2021 Remaster
2. Romeos – 2021 Remaster
3. She Fades Away – 2021 Remaster
4. The Mysteries Of Love – 2021 Remaster
5. Ariana – 2021 Remaster
6. Heaven Or Hell – 2021 Remaster
7. For A Million – 2021 Remaster
8. Middle Of The Riddle – 2021 Remaster
9. Patricia's Park – 2021 Remaster
10. Anyway – 2021 Remaster
11. – Romeos – Single Version – 2021 Remaster
12. – Summer Rain – Single Version – 2021 Remaster
13. – Mysteries Of Love – 7" Remix Edit – 2021 Remaster
CD2
1. Romeos – Extended Mix; 2021 Remaster
2. Summer Rain – Extended Version; 2021 Remaster
3. Mysteries Of Love – Remix; 2021 Remaster
4. Headlines; 2021 Remaster
5. Sister Sun; 2021 Remaster
6. Like Thunder; 2021 Remaster
7. Summer In Berlin – Demo Version Remix; 2021 Remaster
8. She Fades Away (Titanic Version) Original Demo; 2021 Remaster
9. Ariana – Original Demo; 2021 Remaster
10. Heaven Or Hell – Original Demo; 2021 Remaster
11. Headlines- Original Demo; 2021 Remaster
12. The Mysteries Of Love – Alternative Remix; 2021 Remaster
13. Romeos – Teknopella; 2021 Remaster
14. Romeos – Balcony Mix; 2021 Remaster
15. Romeos – Radio Edit; 2021 Remaster
16. Romeos – Tribal Mix; 2021 Remaster
DVD
The Breathtaking Blue – Songlines
CD+G animations for all album tracks from 1989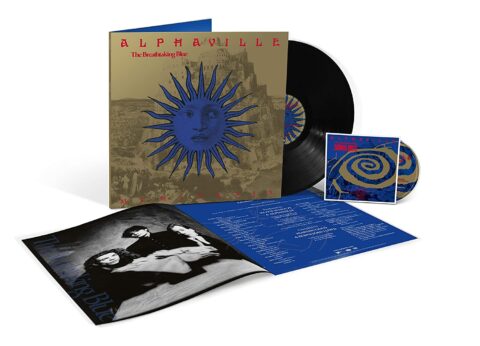 The Breathtaking Blue vinyl LP + DVD
LP
Side A:
1. Summer Rain – 2021 Remaster
2. Romeos – 2021 Remaster
3. She Fades Away – 2021 Remaster
4. The Mysteries Of Love – 2021 Remaster
5. Ariana – 2021 Remaster
Side B:
6. Heaven Or Hell – 2021 Remaster
7. For A Million – 2021 Remaster
8. Middle Of The Riddle – 2021 Remaster
9. Patricia's Park – 2021 Remaster
10. Anyway – 2021 Remaster
DVD:
The Breathtaking Blue – Songlines
CD+G animations for all album tracks from 1989