 News
Alphaville / Forever Young super deluxe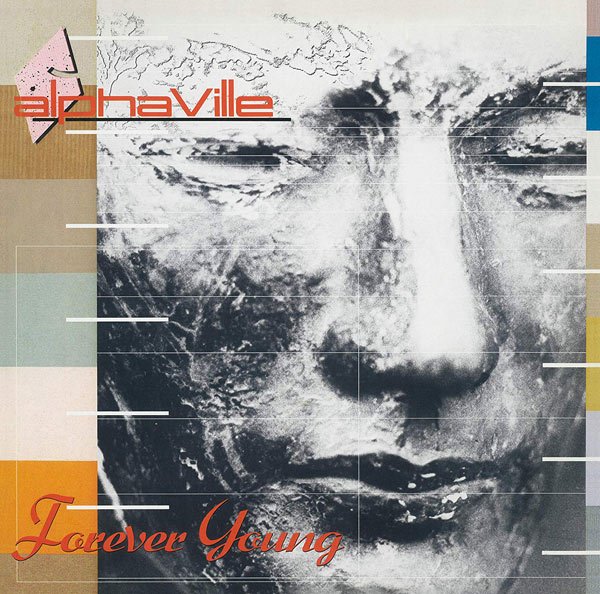 Remastered • 3CD+DVD+LP package • Includes rarities, remixes & demos
German synthpop band Alphaville's 1984 debut album Forever Young will be reissued as a five-disc super deluxe edition in March, for its 35th anniversary.

The singles pulled from this album include the international hit 'Big in Japan', the anthemic title track, 'Sounds Like A Melody' and 'The Jet Set'.
The album has been remastered (for the first time, apparently) and this package comes with two additional CDs, one with original single versions, B-sides and remixes and the other with 16 original demos. The fourth disc is a DVD which boasts a documentary and promo videos.
This new super deluxe edition also includes the new remaster on vinyl and comes complete with a 24-page vinyl-sized booklet, created by the art director of the original album in close collaboration with the band and contains a variety of rare and unpublished photos, sleeve notes and various other testimony.
Bernhard Lloyd from the band says: "The production of the Forever Young album was a great adventure back then, and the result was almost perfect for us. Our focus was on the vinyl album, because in 1984 CD mastering was still in its infancy. Fortunately, I was still able to find all the original analog master tapes, which were actually only recorded as safety at the time. With the new mastering, the album now sounds much warmer, rounder and more transparent – just as we had imagined back then. "
This is being issued by Warner Music/Rhino, so the package is likely to be consistent with their Fleetwood Mac / Ramones reissues. A two-CD deluxe edition and single vinyl LP of Forever Young will also be available. All are released on 15 March 2019. The band will also tour this year in Germany to celebrate this anniversary. The super deluxe seems well priced right now in the UK.
Compare prices and pre-order
Alphaville
Forever Young - super deluxe box
Compare prices and pre-order
Alphaville
Forever Young - 2CD deluxe
Compare prices and pre-order
Alphaville
Forever Young - vinyl remaster
Forever Young 3CD+DVD+LP super deluxe
CD 1 – Original Album Remastered
A Victory Of Love
Summer In Berlin
Big In Japan
To Germany With Love
Fallen Angel
Forever Young
In The Mood
Sounds Like A Melody
Lies
The Jet Set
CD 2 – Original Singles, B-Sides, 12″ Versions
Big In Japan (Single Version)
Seeds
Sounds Like A Melody (Single Version)
The Nelson Highrise Sector 1-The Elevator (Single Version)
Forever Young (Version Rapide)
Welcome To The Sun
The Jet Set (Single Remix)
Golden Feeling
Big In Japan (Extended Remix)
Sounds Like A Melody (Special Long Version)
The Nelson Highrise Sector 1-The Elevator
Forever Young (Special Extended Dance Mix)
The Jet Set (Jellybean Mix)
Big In Japan (Extended Instrumental)
The Jet Set (Dub Mix)
CD 3 – Demo Versions
A Victory Of Love (Demo Remix)
Summer In Berlin (Original Demo)
Big In Japan (Demo Remix)
To Germany With Love (Original Demo)
Fallen Angel (Demo Remix)
 Forever Young (Demo Remix)
In The Mood (Demo Remix)
Sounds Like A Melody (Original Demo)
Lies (Original Demo)
The Jet Set (Original Demo)
Leben Ohne Ende/Seeds (Original Demo)
Traumtänzer (Original Demo)
Blauer Engel (Original Demo)
Romance (Demo Sketch)
Colours (Instrumental)
Into The Dark (Demo Remix)
DVD
Documentary "Never grow up – The story of Forever Young"
Forever Young
Big In Japan
Sounds Like A Melody
LP – Original Album Remastered
Side A
Victory Of Love
Summer In Berlin
Big In Japan
To Germany With Love
Fallen Angel
Side B
Forever Young
In The Mood
Sounds Like A Melody
Lies
The Jet Set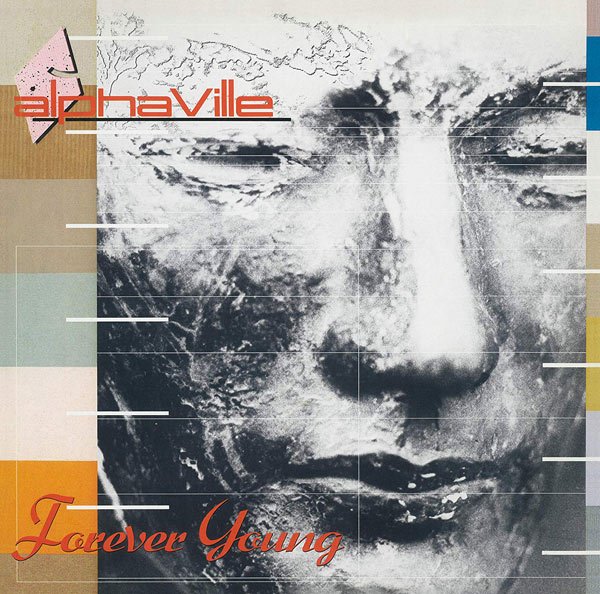 Forever Young – 2CD deluxe edition
CD 1 – Original Album Remastered
A Victory Of Love
Summer In Berlin
Big In Japan
To Germany With Love
Fallen Angel
Forever Young
In The Mood
Sounds Like A Melody
Lies
The Jet Set
CD 2 – Original Singles, B-Sides, 12″ Versions
Big In Japan (Single Version)
Seeds
Sounds Like A Melody (Single Version)
The Nelson Highrise Sector 1-The Elevator (Single Version)
Forever Young (Version Rapide)
Welcome To The Sun
The Jet Set (Single Remix)
Golden Feeling
Big In Japan (Extended Remix)
Sounds Like A Melody (Special Long Version)
The Nelson Highrise Sector 1-The Elevator
Forever Young (Special Extended Dance Mix)
The Jet Set (Jellybean Mix)
Big In Japan (Extended Instrumental)
The Jet Set (Dub Mix)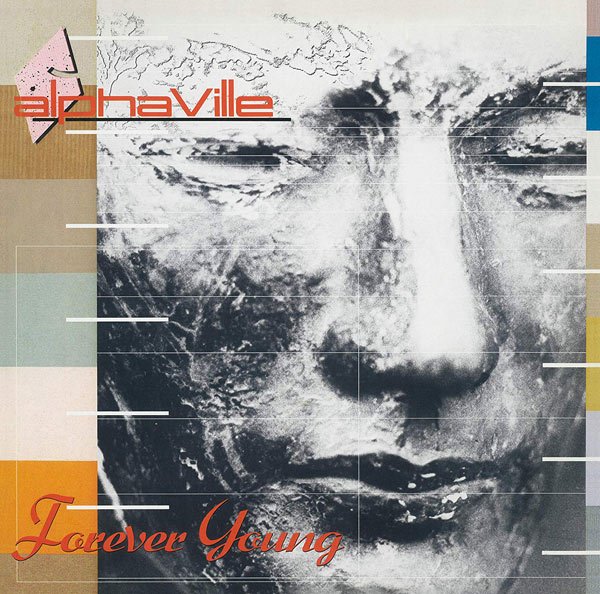 LP – Original Album Remastered
Side A
Victory Of Love
Summer In Berlin
Big In Japan
To Germany With Love
Fallen Angel
Side B
Forever Young
In The Mood
Sounds Like A Melody
Lies
The Jet Set