 News
Arctic Monkeys / Royal Albert Hall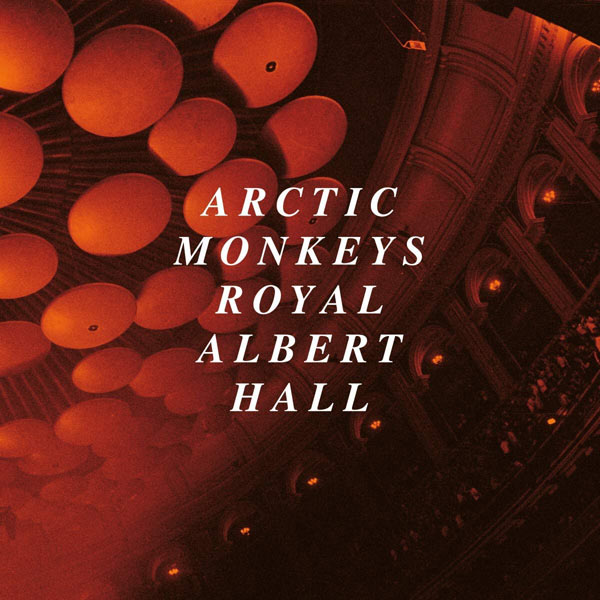 Proceeds go to War Child
The Arctic Monkeys will release a live album, Royal Albert Hall, in December.

This is a document of their special show from 7 June 2018 where all proceeds were donated to War Child in support of their work protecting, educating, and rehabilitating children who have experienced the trauma of conflict and the horror of war.
All proceeds from the album sales will also go to War Child, and this album is available on gatefold black vinyl and CD. The vinyl comes with an MP3 and WAV download card.
There's also a limited edition clear vinyl with quite a groovy looking A2 poster from the official artist store.
Royal Albert Hall will be released on 4 December 2020.
Compare prices and pre-order
Arctic Monkeys
Live at the Royal Albert Hall 2LP vinyl
Compare prices and pre-order
Arctic Monkeys
Live at the Royal Albert Hall - CD edition
Side A
01 Four Out Of Five (Live)
02 Brianstorm (Live)
03 Crying Lightning (Live)
04 Do I Wanna Know? (Live)
05 Why'd You Only Call Me When You're High? (Live)
06 505 (Live)
Side B
01 One Point Perspective (Live)
02 Do Me A Favour (Live)
03 Cornerstone (Live)
04 Knee Socks (Live)
05 Arabella (Live)
Side C
01 Tranquility Base Hotel & Casino (Live)
02 She Looks Like Fun (Live)
03 From The Ritz To The Rubble (Live)
04 Pretty Visitors (Live)
05 Don't Sit Down 'Cause I've Moved Your Chair (Live)
Side D
01 I Bet You Look Good On The Dancefloor (Live)
02 Star Treatment (Live)
03 The View From The Afternoon (Live)
04 R U Mine? (Live)