 News
Bob Dylan / The Complete Budokan 1978
4CD box set and 8LP vinyl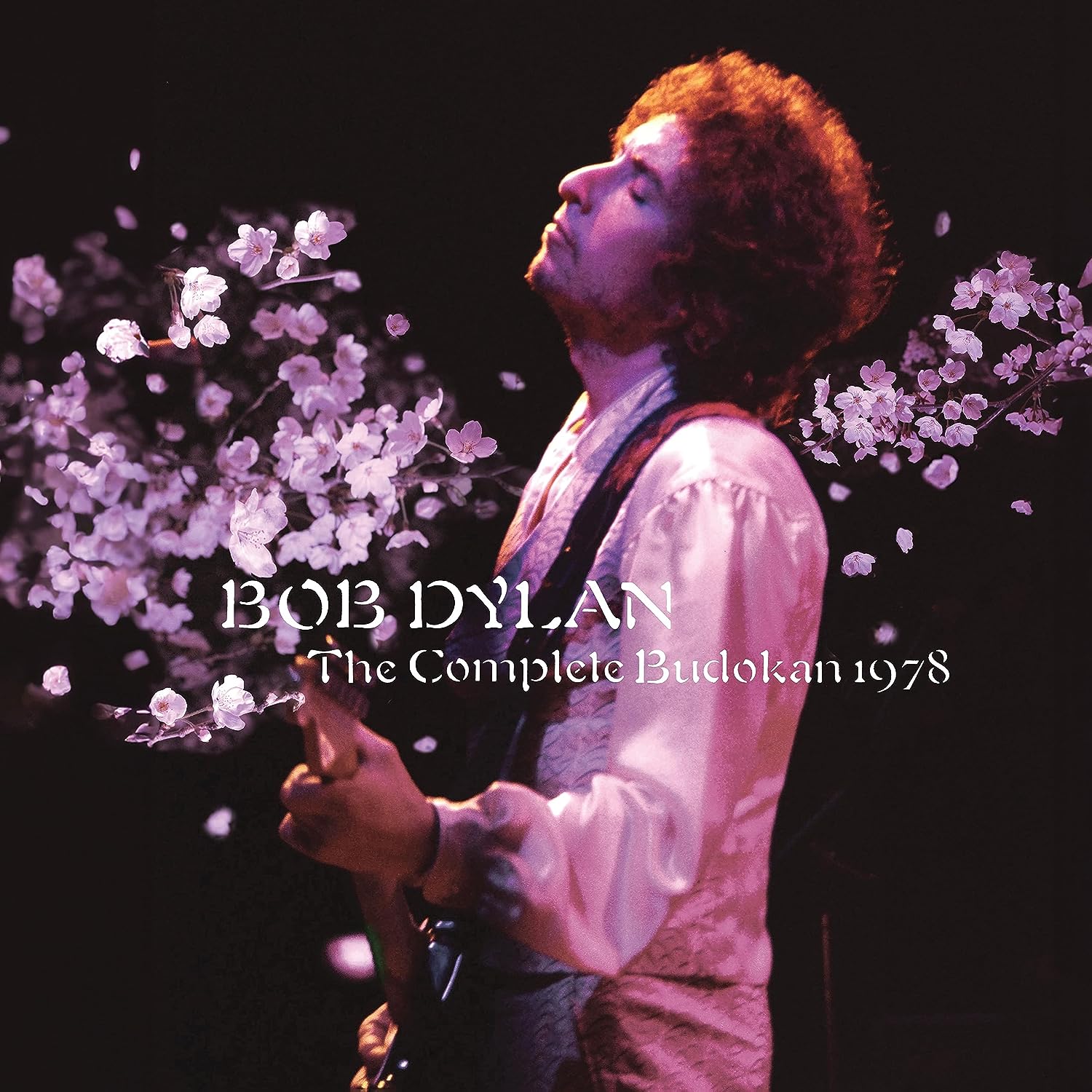 Newly remixed & remastered • 4CD & 8LP sets with two complete shows • 2LP highlights edition
Columbia and Sony's Legacy Recordings will issue The Complete Budokan 1978 a new 4CD or 8LP vinyl box that marks the 45th anniversary of Bob Dylan's 1978 world tour and includes two complete shows from Tokyo's Nippon Budokan Hall (February 28 and March 1, 1978). There's 58 tracks in total, 36 of which are previously unreleased. The audio is newly remixed from the original multi-track tapes.
For his 1978 performances, Dylan (rhythm guitar, harmonica, vocals) led an ensemble featuring Billy Cross (lead guitar), Ian Wallace (drums), Alan Pasqua (keyboards), Rob Stoner (bass, vocals), Steven Soles (acoustic rhythm guitar, vocals), David Mansfield (pedal steel, violin, mandolin, guitar, dobro), Steve Douglas (saxophone, flute, recorder), Bobbye Hall (percussion), Helena Springs (vocals), Jo Ann Harris (vocals), and Debi Dye (vocals). The original Bob DylanAt Budokan album was produced by Don DeVito, who also helmed Dylan's Street-Legal, recorded and released during the 1978 world tour, featuring the same musicians.
With more than a nod to the Tokyo venue, the 4CD box set is imported from Japan and includes a 60-page photo book of sleeve notes and previously unpublished photos of Dylan on-stage and behind-the-scenes. It also includes facsimile memorabilia such as concert tickets, pamphlets, posters, and flyers etc.
This box set is also available in full as an 8LP vinyl collection but that's only available in Japan. A 2LP vinyl 'highlights' edition, called Another Budokan, features 16 previously unreleased tracks from the big box.
The Complete Budokan and Another Budokan will be released on 17 November 2023 via Columbia/Legacy Recordings.
Compare prices and pre-order
Dylan, Bob
The Complete Budokan 1978 - 4CD box set
Compare prices and pre-order
Dylan, Bob
Another Budokan - 2LP vinyl
Tracklisting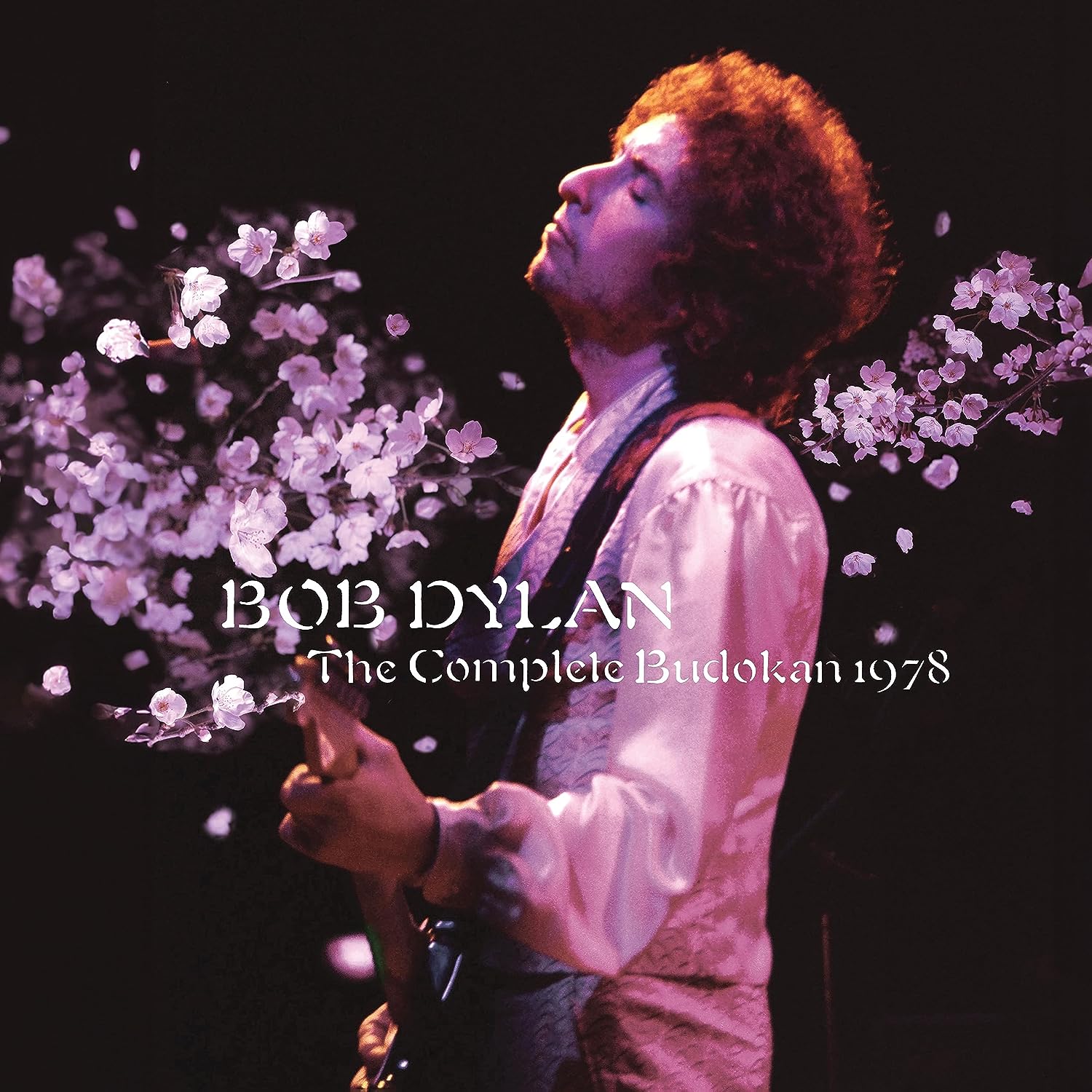 The Complete Budokan 1978 Bob Dylan
/
CD 1

Live at Nippon Budokan Hall, Tokyo, Japan – February 28, 1978

A Hard Rain's A-Gonna Fall*

 

Repossession Blues*

Mr. Tambourine Man*

I Threw It All Away*

Shelter From The Storm

Love Minus Zero/No Limit

Girl From The North Country*

Ballad Of A Thin Man*

Maggie's Farm*

To Ramona*

Like A Rolling Stone*

I Shall Be Released*

Is Your Love In Vain? *

Going, Going, Gone*

*previously unreleased

CD 2

Live at Nippon Budokan Hall, Tokyo, Japan – February 28, 1978

One Of Us Must Know (Sooner Or Later) *

Blowin' In The Wind*

Just Like A Woman*

Oh, Sister*

Simple Twist Of Fate

You're A Big Girl Now*

All Along The Watchtower*

I Want You*

All I Really Want To Do*

Tomorrow Is A Long Time*

Don't Think Twice, It's All Right

Band introductions*

It's Alright, Ma (I'm Only Bleeding)

Forever Young

The Times They Are A-Changin'

*Previously Unreleased

CD 3

Live at Nippon Budokan Hall, Tokyo, Japan – March 1, 1978

A Hard Rain's A-Gonna Fall*

Love Her With A Feeling*

Mr. Tambourine Man

I Threw It All Away*

Love Minus Zero/No Limit*

Shelter From The Storm*

Girl From The North Country*

Ballad Of A Thin Man

Maggie's Farm

One More Cup Of Coffee (Valley Below)

Like A Rolling Stone

I Shall Be Released

Is Your Love In Vain?

Going, Going, Gone

*Previously Unreleased

CD 4

One Of Us Must Know (Sooner Or Later) *

Blowin' In The Wind

Just Like A Woman

Oh, Sister

I Don't Believe You (She Acts Like We Never Have Met) *

You're A Big Girl Now*

All Along The Watchtower

I Want You

All I Really Want To Do

Knockin' On Heaven's Door

The Man In Me*

Band introductions*

It's Alright, Ma (I'm Only Bleeding)*

Forever Young*

The Times They Are A-Changin'*

*Previously Unreleased

LP 1

Live at Nippon Budokan Hall, Tokyo, Japan – February 28, 1978   

Side A      

 

A Hard Rain's A-Gonna Fall

 

 

Repossession Blues

 

Ballad Of A Thin Man

 

To Ramona

 

Side B      

 

Like A Rolling Stone

 

Blowin' In The Wind

 

All Along The Watchtower

 

Tomorrow Is A Long Time

 

LP 2

Live at Nippon Budokan Hall, Tokyo, Japan – March 1, 1978

        

Side A      

 

Love Her With A Feeling

 

I Threw It All Away

 

Girl From The North Country

 

One Of Us Must Know (Sooner Or Later)

 

Side B      

 

I Don't Believe You (She Acts Like We Never Have Met)

 

You're A Big Girl Now

 

The Man In Me

 

Forever Young