 News
Bob Marley / The Complete Island Recordings CD box, plus vinyl reissues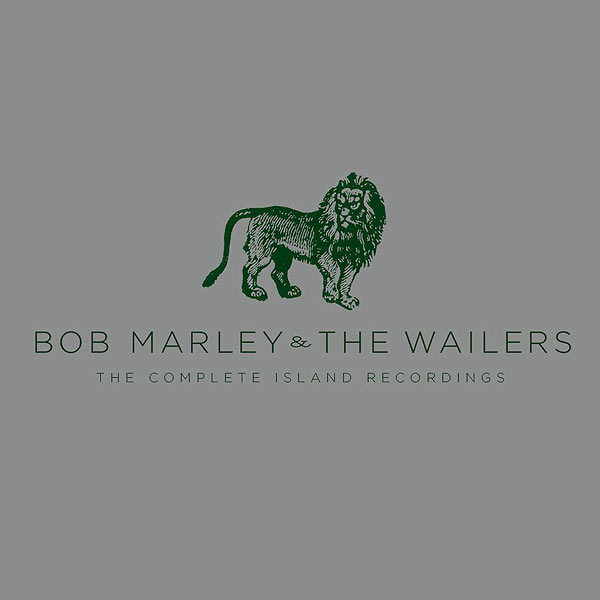 New good value 11 CD box, plus half-speed mastered vinyl
UMC/Island will in December issue The Complete Island Recordings, a new 11CD Bob Marley box set that features all nine Bob Marley & The Wailers studio albums recorded for Island Records.

This CD box includes all nine Bob Marley & The Wailers studio albums recorded for Island Records from 1973's Catch A Fire to the posthumous Confrontation, released two years after Marley's death, in 1983.
The two live albums, Live! and Babylon By Bus, complete this nine-disc set. The discs come in card wallets (don't expect anything too flashy at this price point) and they are housed in a "brushed silver clamshell box" which is supposed to simulate the larger hinged lighter from the vinyl set of 2015. That's a slightly misleading description because this will be a card box and not metal!
Talking of that old vinyl package, Universal are now issuing all the studio albums on vinyl all over again, this time as half-speed mastered editions. Miles Showell has done the honours at Abbey Road. Both live albums and Legend (yes, they are reissuing Legend AGAIN) are included, meaning 12 half-speed mastered pressings.
Slightly confusingly, all the same albums are also be pressed at the legendary Tuff Gong International headquarters in Kingston, Jamaica, at their newly opened vinyl pressing plant. These aren't half-speed mastered but do have the Tuff Gong label. The only significant difference is that the Tuff Gong pressing of Catch A Fire is the original Jamaica-recorded version, without the Chris Blackwell supervised overdubs. This version comes with two extra tracks from the sessions and some tracks have longer fades. These Tuff Gong pressings were mastered by Dave Cooley in Los Angeles
The Complete Island Recordings CD box is out on 4 December, but the half-speed mastered vinyl will be available earlier on 20 November 2020.
Townsend Music have a massive half-speed mastered bundle on offer.