 News
Bob Marley & The Wailers / Legend limited edition vinyl picture disc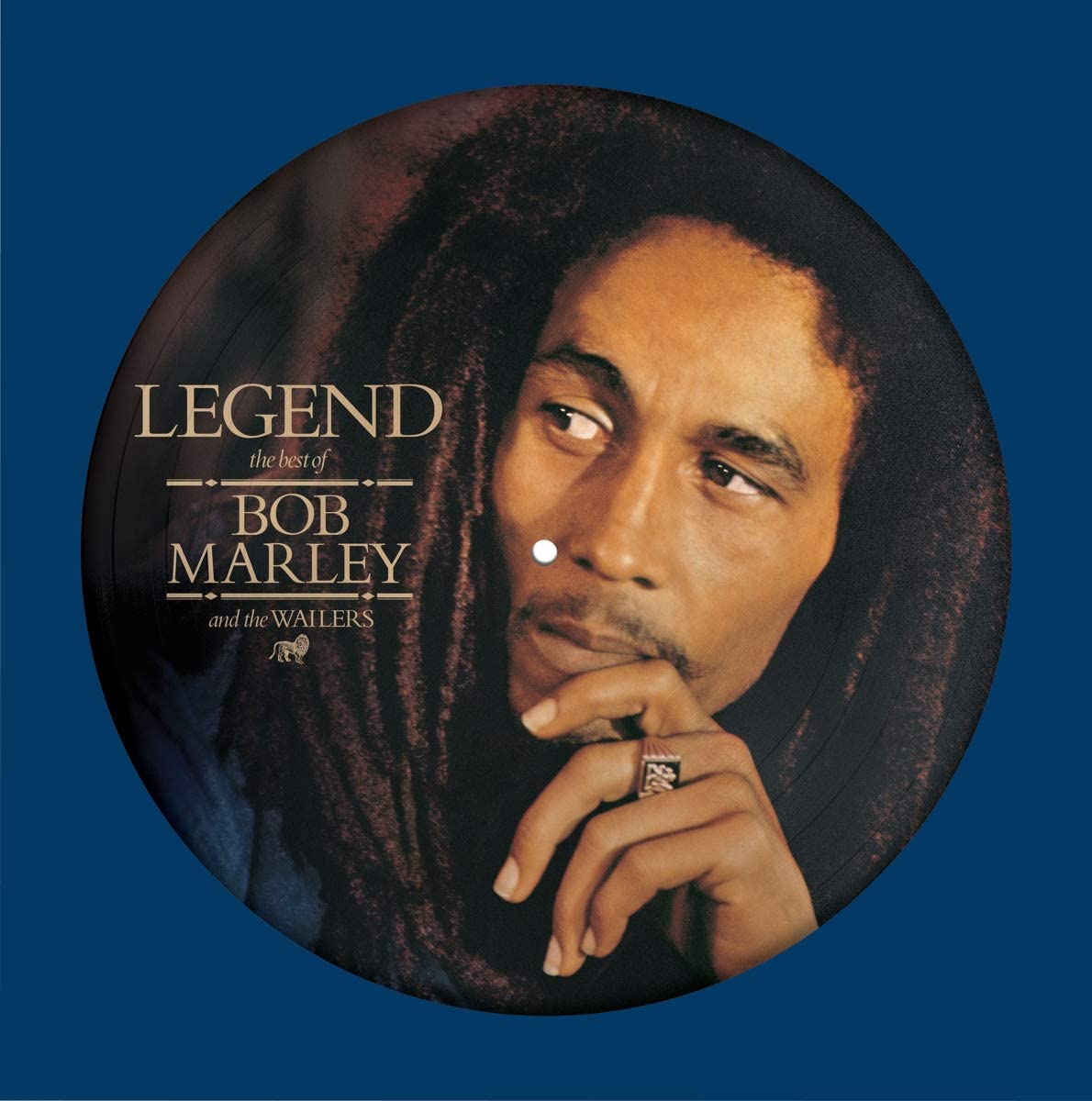 Reissued to mark Bob Marley's 75th birthday 
The classic Bob Marley & The Wailers' compilation Legend is being reissued as a limited edition vinyl picture disc in July.

Legend is the 'ABBA Gold' of reggae albums and is estimated to have sold around 28m copies worldwide. Like that ABBA compilation, Universal Music are always looking for ways to re-market it. Back in 2014 there was an excellent CD+blu-ray deluxe (with 5.1 mix) and a double 'tri-colour' vinyl package with two bonus tracks ('Easy Skanking' and 'Punky Reggae Party').
The new vinyl picture disc marks what would have been Bob Marley's 75th birthday (it was actually back in February). It is a single disc and reverts to the standard 14-track selection including songs such as 'Is This Love'; 'Buffalo Soldier'; 'No Woman', 'No Cry'; 'Stir It Up'; 'I Shot The Sheriff' and more.
One side of the record depicts the standard cover shot while the other side apparently offers a previously unseen image of Bob (still unseen because I don't know what it looks like!).
Legend is reissued as a vinyl picture disc on 24 July 2020 via UMC/Island.
Compare prices and pre-order
Bob Marley & The Wailers
Legend vinyl picture disc
You might also like…
Compare prices and pre-order
Bob Marley & the Wailers
Legend CD+Blu-ray deluxe
Compare prices and pre-order
Bob Marley & the Wailers
Legend 2LP coloured vinyl
1. Is This Love
2. No Woman, No Cry (Live At The Lyceum, London/1975)
3. Could You Be Loved
4. Three Little Birds
5. Buffalo Soldier
6. Get Up, Stand Up – The Wailers
7. Stir It Up (Original Album Version)
8. One Love / People Get Ready (Medley)
9. I Shot The Sheriff – The Wailers
10. Waiting In Vain
11. Redemption Song
12. Satisfy My Soul
13. Exodus
14. Jamming