 News
Bruce Springsteen & the E Street Band / 1979 'No Nukes' concerts
Remixed audio, restored concert film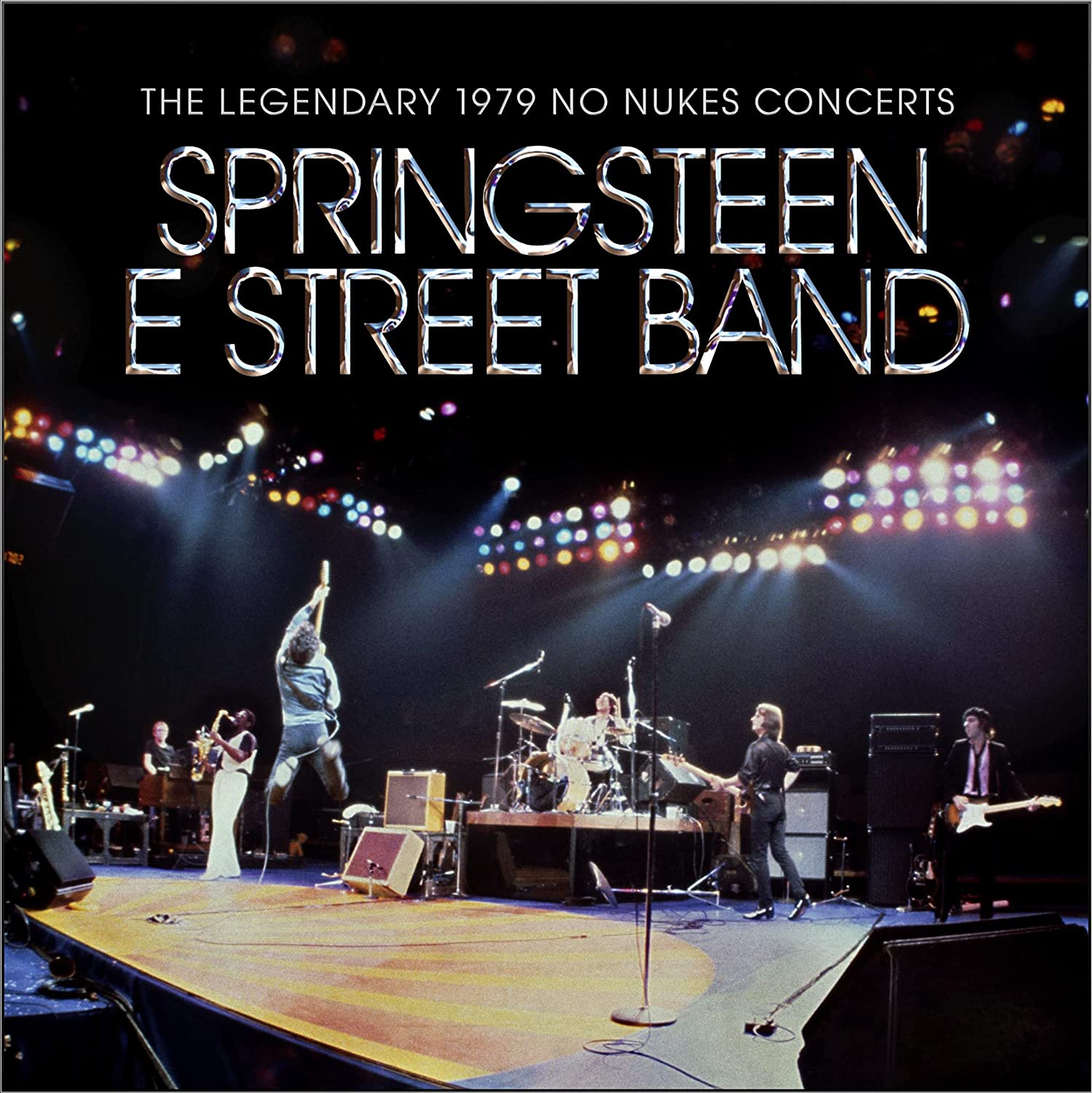 The Legendary 1979 'No Nukes' Concerts from Bruce Springsteen and the E Street Band were recorded at the September 1979 MUSE (Musicians United for Safe Energy) benefit concerts at Madison Square Garden in New York City.
These were shot on film and the audio recorded to multi-track tape but have remained in the vaults – until now! Jon Landau says: "The Seventies were a golden period in the history of Bruce Springsteen and the E Street Band, and the Legendary 1979 No Nukes Concerts is the greatest document of that era we will ever have".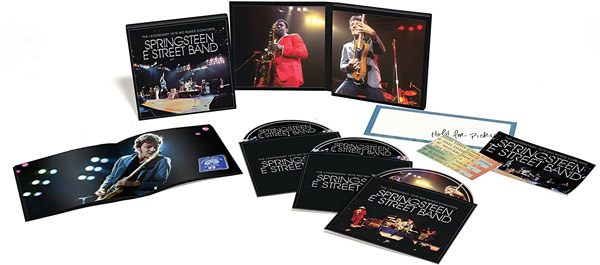 No Nukes has been prepared for release in November and is available as a 2CD+blu-ray, 2CD+DVD or 2LP vinyl sets.
This audio on the CDs and vinyl is 13 songs performed over two nights, that are newly remixed and mastered, by Bob Clearmountain. Similarly, the film footage has been edited and restored to HD for the blu-ray (the DVD won't be HD of course).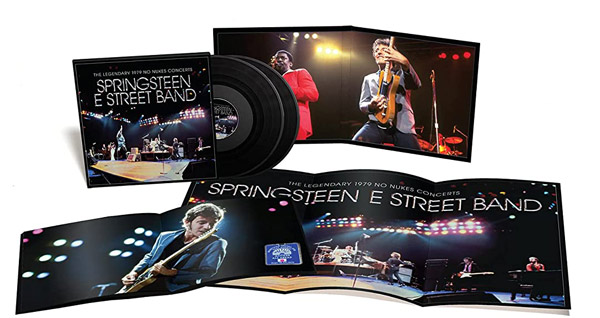 The CD packages includes a 24-page book with rare photos and memorabilia, an essay, vintage ticket envelope, ticket reproduction and sticker. The 2LP vinyl edition is a gatefold package and also includes a 24-page book and a massive (33" x 19") poster.
Compare prices and pre-order
Springsteen, Bruce & The E Street Band
1979 No Nukes Concert - 2CD+blu-ray
Compare prices and pre-order
Springsteen, Bruce & The E Street Band
1979 No Nukes Concert - 2LP vinyl
Compare prices and pre-order
Springsteen, Bruce & The E Street Band
1979 No Nukes Concert - 2CD+DVD
Tracklisting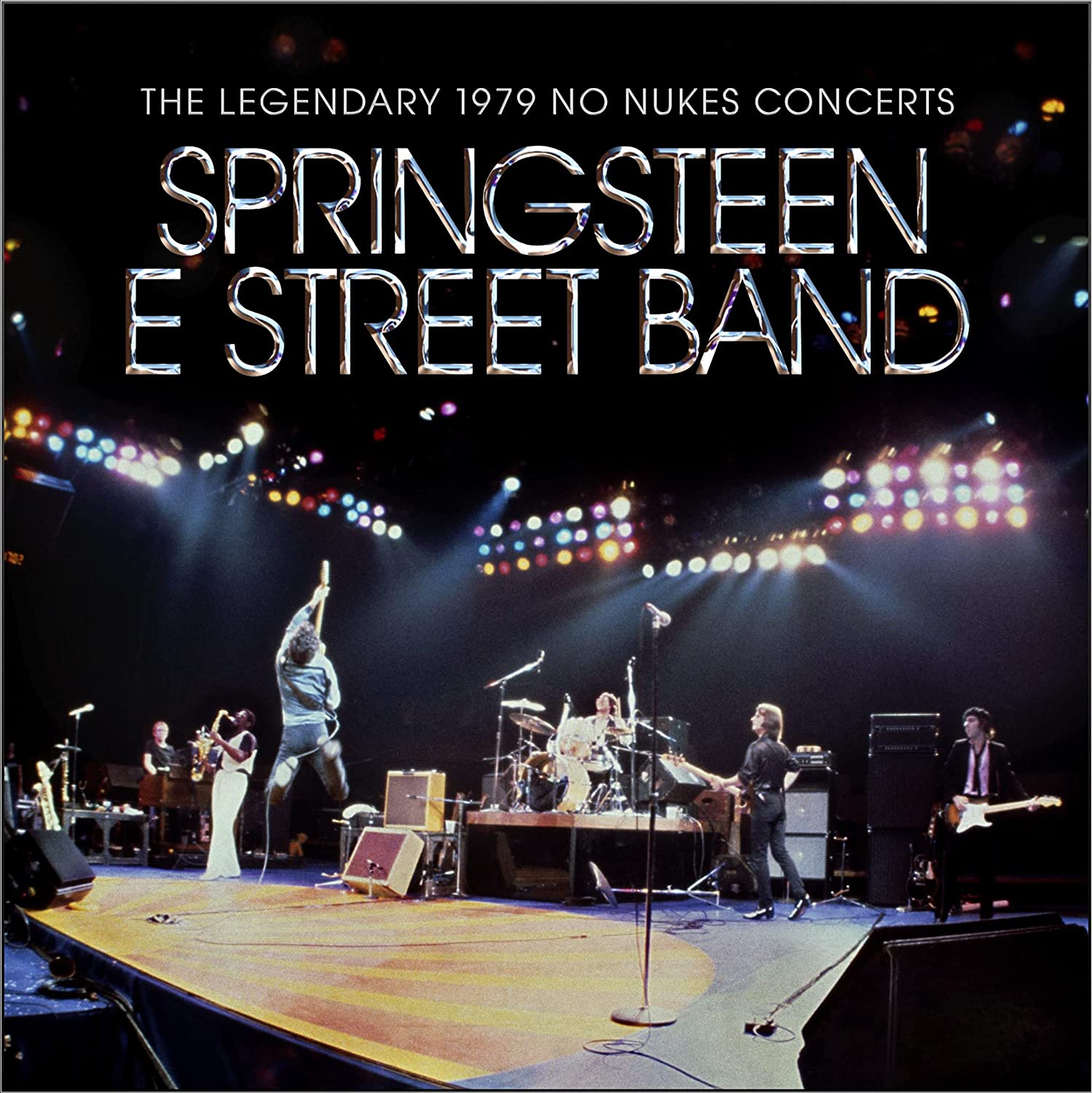 1979 No Nukes Concerts Bruce Springsteen & the E Street Band
/
2CD+blu-ray or 2CD+DVD
CD 1

1. Prove It All Night
2. Badlands
3. The Promised Land
4. The River
5. Sherry Darling
6. Thunder Road
7. Jungleland

CD 2

1. Rosalita (Come Out Tonight)
2. Born To Run
3. Stay
4. Detroit Medley
5. Quarter To Three
6. Rave On

Blu-ray or DVD

1. Prove It All Night
2. Badlands
3. The Promised Land
4. The River
5. Sherry Darling
6. Thunder Road
7. Jungleland
8. Rosalita (Come Out Tonight)
9. Born To Run
10. Stay
11. Detroit Medley
12. Quarter To Three
13. Rave On
Tracklisting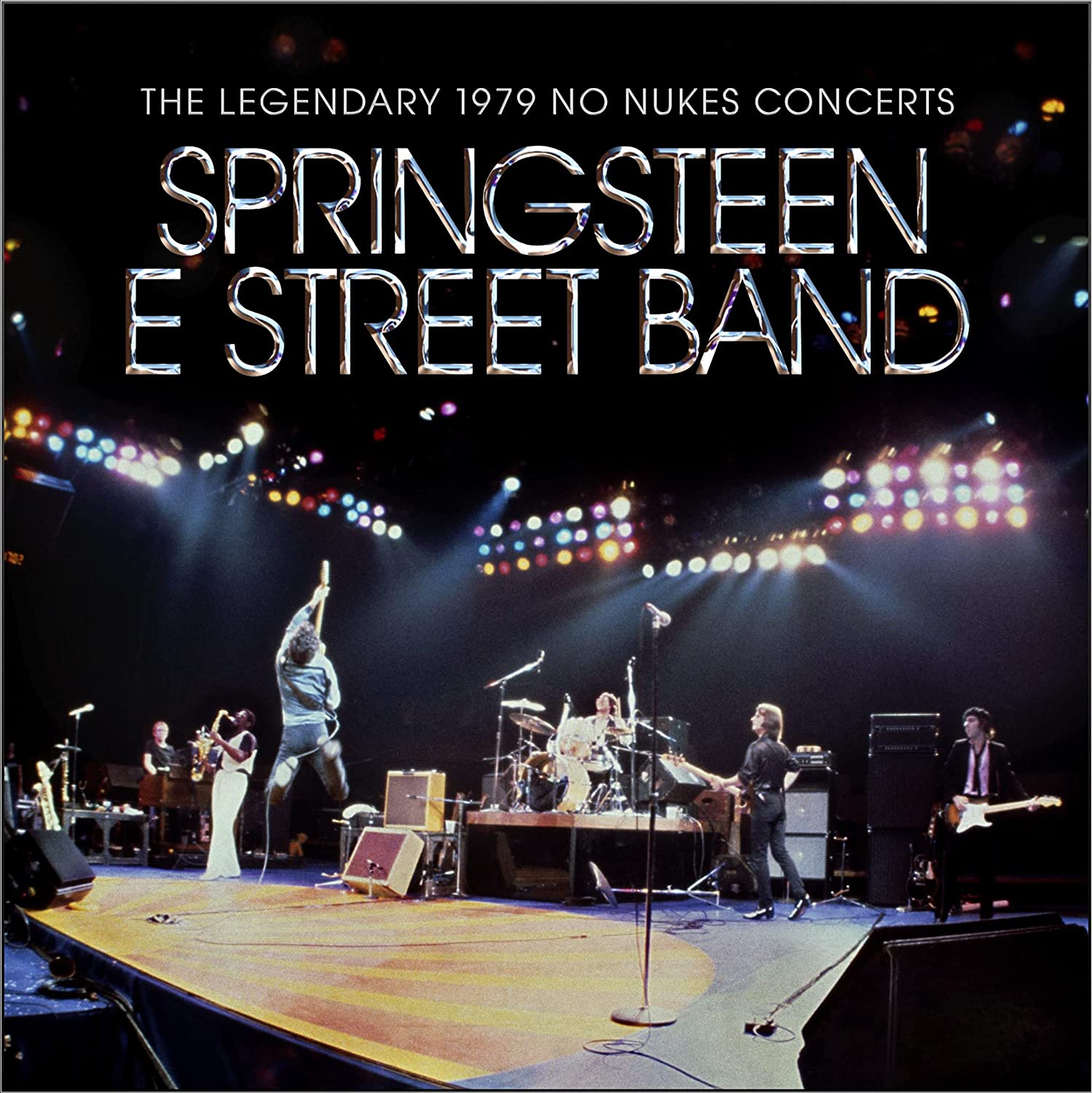 1979 No Nukes Concerts Bruce Springsteen & the E Street Band
/
2LP vinyl
Side 1

Prove It All Night
Badlands
The Promised Land
The River

Side 2

Sherry Darling
Thunder Road
Jungleland

Side 3

Rosalita (Come Out Tonight)
Born To Run
Stay

Side 4

Detroit Medley
Quarter To Three
Rave On