 News
Bryan Adams / Shine A Light
Signed CDs now sold out.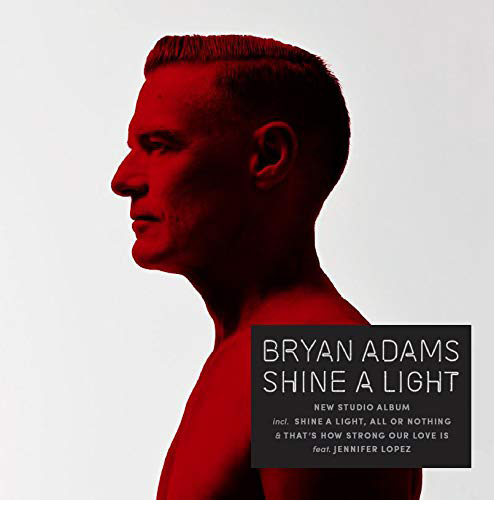 After the news of Dido yesterday, another signed CD bargain available today with rock star/photographer Bryan Adam's forthcoming album Shine A Light also being offered as an 'exclusive signed edition' via Amazon in the UK.

You can preview the title track from the album below. It was written with Ed Sheeran. Adams calls the record a "good blend of rock and pop and R&B". Another track, 'That's How Strong Our Love Is', features Jennifer Lopez.



Shine A Light comes four years after the Jeff Lynne produced Get Up and is released on 1 March 2019.
Compare prices and pre-order
Bryan Adams
Shine A Light - CD
Compare prices and pre-order
Bryan Adams
Shine A Light - vinyl
Shine A Light
CD
1. Shine A Light
2. That's How Strong Our Love Is ft. Jennifer Lopez
3. Part Friday Night, Part Sunday Morning
4. Driving Under The Influence Of Love
5. All Or Nothing
6. No Time For Love
7. I Could Get Used To This
8. Talk to Me
9. The Last Night On Earth
10. Nobody's Girl
11. Don't Look Back
12. Whiskey In The Jar
Shine A Light
Vinyl LP
Side A
1. Shine A Light
2. That's How Strong Our Love Is (feat. Jennifer Lopez)
3. Party Friday Night, Party Sunday Morning
4. Driving Under The Influence Of Love
5. All Or Nothing
6. No Time For Love
Side B
1. I Could Get Used To This
2. Talk To Me
3. I Hear You Knockin'
4. Nobody's Girl
5. Don't Look Back
6. Whiskey In The Jar