 News
Simply Red / Blue Eyed Soul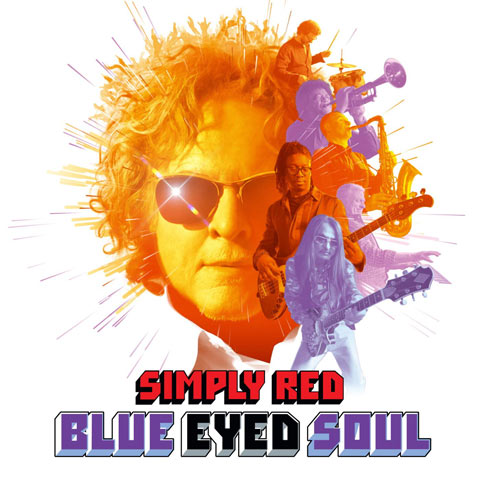 Simply Red return with a new studio album Blue Eyed Soul.

It's the 12th album from the Mick Hucknall and friends and will be preceded with a single 'Thinking Of You' (to be debuted on Zoe Ball's BBC Radio 2 show tomorrow morning).
All ten songs were written by Mick and the album was recorded at Mark Knopfler's British Grove studios in London with Andy Wright producing. Blue Eyed Soul is available as a digi-pak single CD, a deluxe 2CD set in hardcover 'casebound book' packaging, and on black and limited edition purple vinyl (the latter is in a gatefold sleeve and limited to 1500 units in the UK).
The official store has various bundles and the purple vinyl with a signed print.
The five-track bonus disc in the deluxe CD features remixes and alternate versions of album tracks. There is now also a SIGNED CD edition available from Amazon in the UK.
Blue Eyed Soul is released on 8 November 2019.
1. Thinking of You
2. Sweet Child
3. Complete Love
4. Take a Good Look
5. Ring That Bell
6. BadBootz
7. Don't Do Down
8. Riding on a Train
9. Chula
10. Tonight