 News
David Bowie / Breaking Glass Live EP / 40th anniversary 7″ picture disc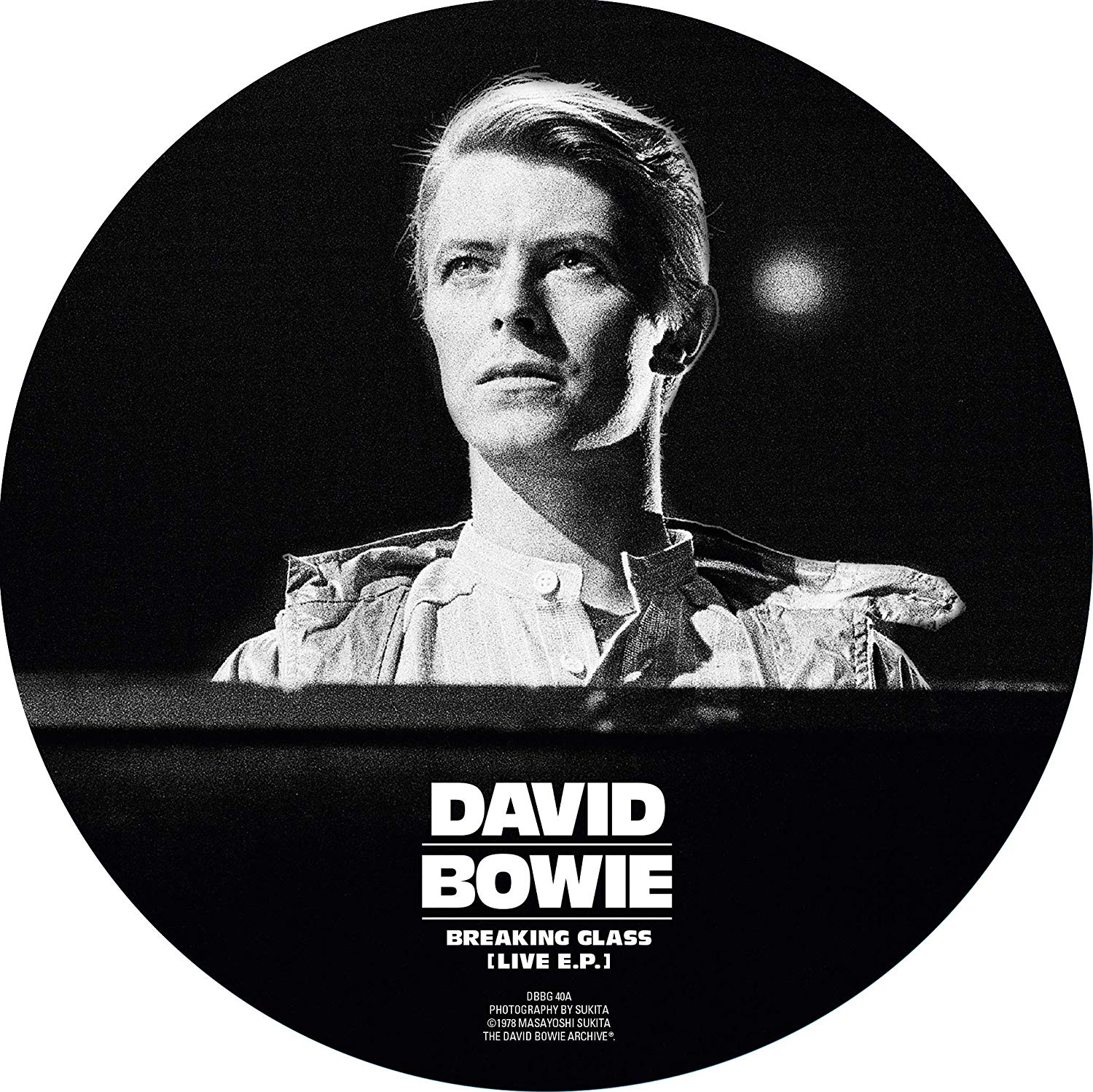 Parlophone's 40th anniversary David Bowie seven-inch picture discs will continue in November with a Breaking Glass Live EP that features four previously unreleased tracks.

This new version of the EP features three previously unreleased live versions of the original EP tracks ('Breaking Glass', 'Art Decade' and 'Ziggy Stardust') plus the addition of an unreleased live version of 'Hang On To Yourself'.
All the songs were recorded at Earls Court in London during the Isolar II tour of 1978 but aren't the same as those on Welcome To The Blackout (Live London '78) album – they are alternative performances.
This Breaking Glass EP is released on 16 November 2018.
Compare prices and pre-order
David Bowie
Breaking Glass EP - seven-inch picture disc
DAVID BOWIE – BREAKING GLASS LIVE E.P. LIMITED EDITION 40th ANNIVERSARY 7″ PICTURE DISC.
Side A
1. Breaking Glass (live) (3.22)
(David Bowie, George Murray & Dennis Davis)
2. Art Decade (live) (3.12)
(David Bowie)
Side AA
1. Hang On To Yourself (live) (2.38)
(David Bowie)
2. Ziggy Stardust (live) (3.35)
(David Bowie)
+ – + – + – + – + – + – + – + – + – + – + – + – + – + – +
All tracks previously unreleased.
Produced by David Bowie
Recorded live by Tony Visconti with The Manor Mobile
Mixed by David Bowie and David Richards at Mountain Studios, Montreux 17th-22nd January, 1979.
Recorded Live at Earls Court, London, 30th June and 1st July, 1978
The images used on the picture disc are by Masayoshi Sukita (A-Side) and Andrew Kent (AA-Side) taken during the Isolar II tour of 1978.