 News
David Gray / White Ladder 20th anniversary edition
Remastered audio • 4LP coloured vinyl box • 2CD deluxe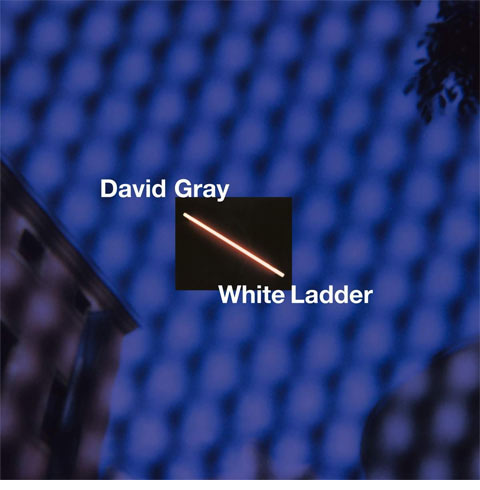 David Gray's best selling album White Ladder will be reissued for its 20th anniversary in February next year

His fourth studio album failed to chart when first released in 1998, but became an enormous success when re-released on ATO Records in 2000. The album spawned five singles including 'Babylon', 'Please Forgive Me' and 'Sail away' and has now sold over three million copies in the UK alone.



The anniversary reissue offers the album remastered, alongside a series of previously unreleased and rare White Ladder-era B-sides and demos (including 'Over My Head' which you can preview, above). These tracks are offered as a 4LP set, which the album on two white vinyl records and the associated tracks on two black vinyl LPs. It comes with a 40-page booklet, which includes lyrics, photos and David Gray's personal notes on the people involved and the stories behind some of the songs and most memorable shows.




A 2CD deluxe edition echoes this content, with all the bonus material on the extra disc. In the unlikely event you just want a single remastered CD, then that is available, as is an album-only 2LP white vinyl set.

"What happened with White Ladder involved more than music. It was a sort of heart and soul moment of total surrender for everybody involved, for me and the audience. That was it. It doesn't get any better than that." – David Gray

The White Ladder 20th anniversary editions will be released on 14 February 2020, via Gray's own IHT Records.



White Ladder
2CD 20th anniversary edition
Disc: 1
1. Please Forgive Me (2020 Remaster)
2. Babylon (2020 Remaster)
3. My Oh My (2020 Remaster)
4. We're Not Right (2020 Remaster)
5. Nightblindness (2020 Remaster)
6. Silver Lining (2020 Remaster)
7. White Ladder (2020 Remaster)
8. This Year's Love (2020 Remaster)
9. Sail Away (2020 Remaster)
10. Say Hello, Wave Goodbye (2020 Remaster)
Disc: 2
1. Lights Of London
2. Over My Head
3. Monday Morning
4. Tired Of Me
5. Roots Of Love
6. Walking In Circles
7. Through To Myself
8. Over My Head (Demo)
9. What On Earth (Demo)
10. Silver Lining (Demo)
11. This Year's Love (Demo)
12. Please Forgive Me (Demo)
White Ladder
4LP vinyl 20th anniversary edition
LP 1
(white vinyl)
1. Please Forgive Me – (2020 Remaster) – David Gray
2. Babylon – (2020 Remaster) – David Gray
3. My Oh My – (2020 Remaster) – David Gray
4. We're Not Right – (2020 Remaster) – David Gray
5. Nightblindness – (2020 Remaster) – David Gray
LP 2
(white vinyl)
1. Silver Lining – (2020 Remaster) – David Gray
2. White Ladder – (2020 Remaster) – David Gray
3. This Year's Love – (2020 Remaster) – David Gray
4. Sail Away – (2020 Remaster) – David Gray
5. Say Hello, Wave Goodbye – (2020 Remaster) – David Gray
LP 3
(black vinyl)
1. Lights Of London
2. Over My Head
3. Monday Morning
4. Tired Of Me
5. Roots Of Love
6. Walking In Circles
LP 4
(black vinyl)
1. Through To Myself
2. Over My Head – Demo
3. What On Earth – Demo
4. Silver Lining – Demo
5. This Year's Love – Demo
6. Please Forgive Me – Demo