 News
Depeche Mode / Delta Machine: The 12″ Singles
Yet another box of 12-inch singles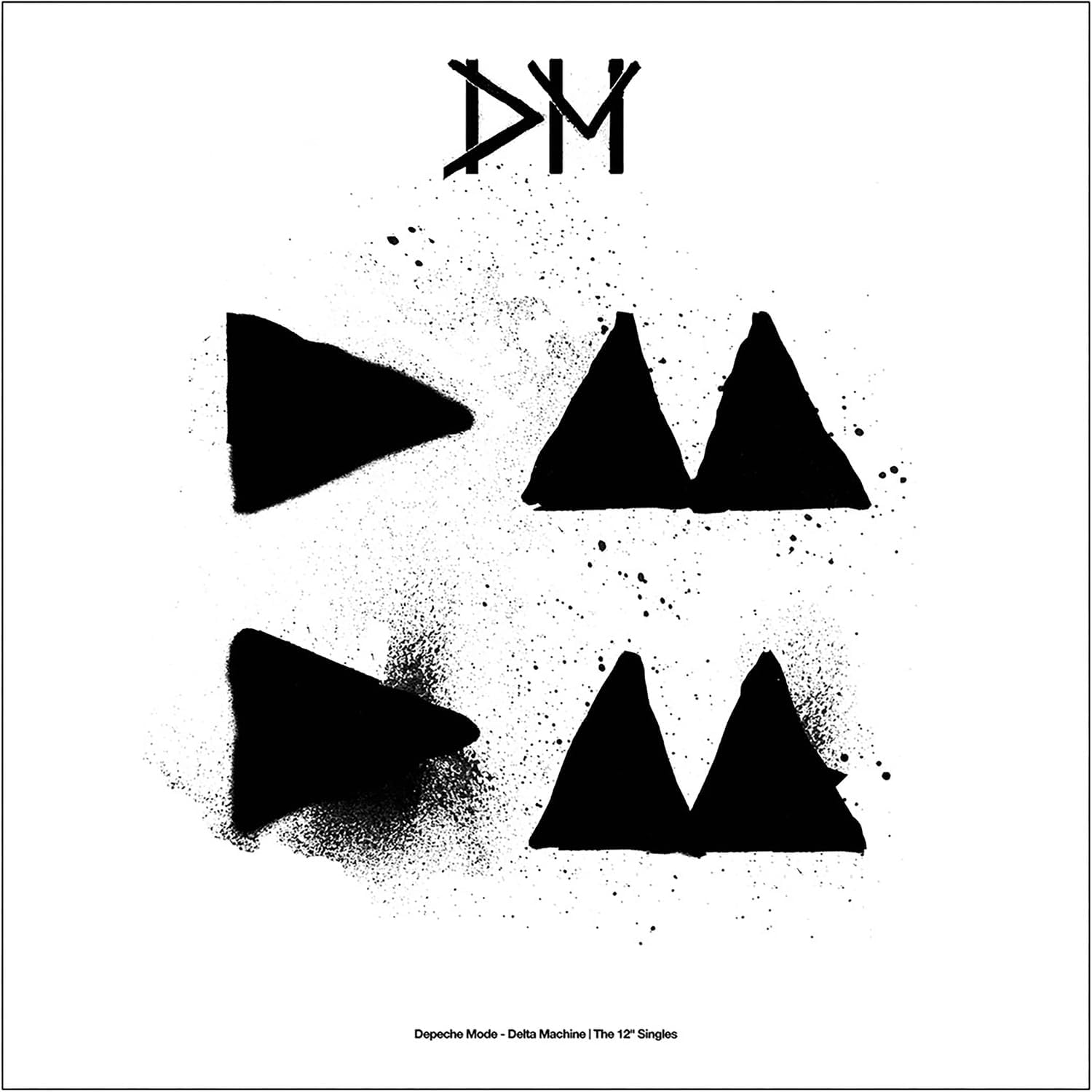 Sony continue their Depeche Mode 12-inch singles box sets with a package for the band's 2013 album Delta Machine.
Delta Machine: The 12″ Singles contains six records featuring remixes of the three singles: 'Heaven', 'Soothe My Soul' and 'Should Be Higher'.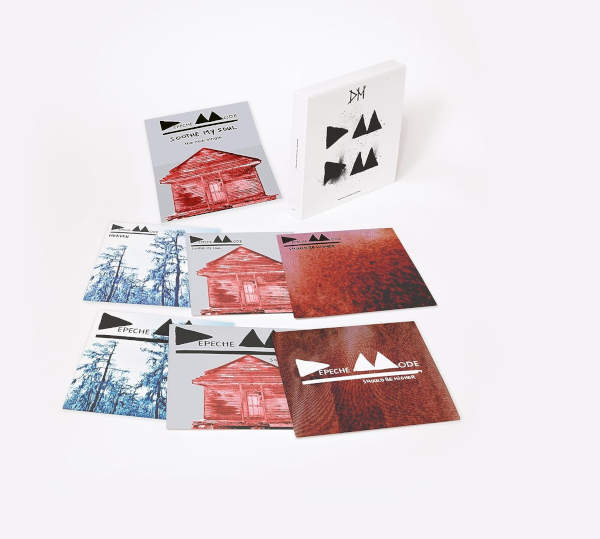 Three of these are replicas of original releases, while three are newly-compiled with remixes, dub mixes, instrumental versions, live sessions and radio mixes of the singles as well as the bonus
track 'Goodbye (Gesaffelstein Remix)'.
The box set comes in the usual packaging with the a bonus poster. Delta Machine: The 12″ Singles will be released on 6 October 2023.
Compare prices and pre-order
Depeche Mode
Delta Machine - the 12-inch singles
Tracklisting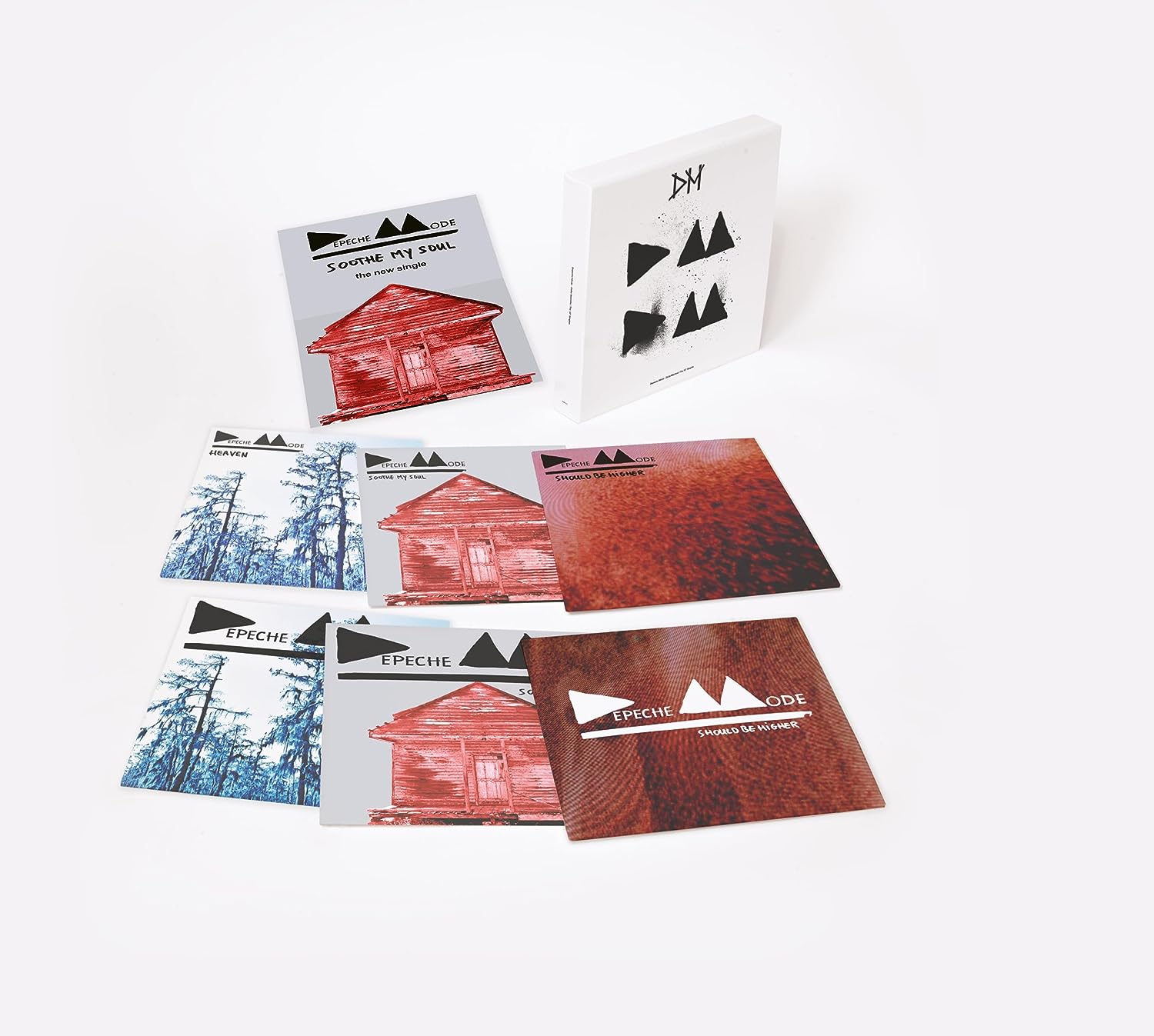 Delta Machine: The 12″ Singles Depeche Mode
/
Disc One: Heaven (12BONG 44)

Side A

Heaven (Blawan Dub)
Heaven (Owlle Remix)

Side B

Heaven (Steps To Heaven Voxdub)
Heaven (Matthew Dear Vs. Audion Instrumental Mix)

Disc Two: Heaven (L12BONG 44)

Side A

Heaven (Blawan Remix)
Heaven (Steps To Heaven Rmx)

Side B

Heaven (Matthew Dear Vs. Audion Vocal Mix)
Heaven (Live Studio Session)

Disc Three: Soothe My Soul (12BONG 45)

Side A

Soothe My Soul (Steve Angello Vs. Jacques Lu Cont Remix)
Soothe My Soul (Matador Remix)

Side B

Soothe My Soul (Destructo Remix)
Soothe My Soul (Gregor Tresher Remix)

Disc Four: Soothe My Soul (L12BONG 45)

Side A

Soothe My Soul (Tom Furse – The Horrors Remix)
Soothe My Soul (Billy F Gibbons and Joe Hardy Remix)
Soothe My Soul (Joris Delacroix Remix)

Side B

Soothe My Soul (Black Asteroid Remix)
Soothe My Soul (Gregor Tresher Soothed Remix)
Goodbye (Gesaffelstein Remix)

Disc Five: Should Be Higher (12BONG 46)

Side A

Should Be Higher (Truss Remix)
Should Be Higher (MPIA3 Definition)
Should Be Higher (Koen Groenveveld Massive Remix)

Side B

Should Be Higher (Pangaea Dub Remix)
Should Be Higher (Überzone Remix)
Should Be Higher (DJMREX Remix)

Disc Six: Should Be Higher (L12BONG 46)

Side A

Should Be Higher (Jim Sclavunos From Grinderman Remix)
Should Be Higher (Little Vampire Remix)

Side B

Should Be Higher (MAPS Remix)
Should Be Higher (Jim Jones Revue Remix)
Should Be Higher (Radio Mix)