 News
Depeche Mode / Playing The Angel: The 12″ Singles
The 12″ vinyl box set series continues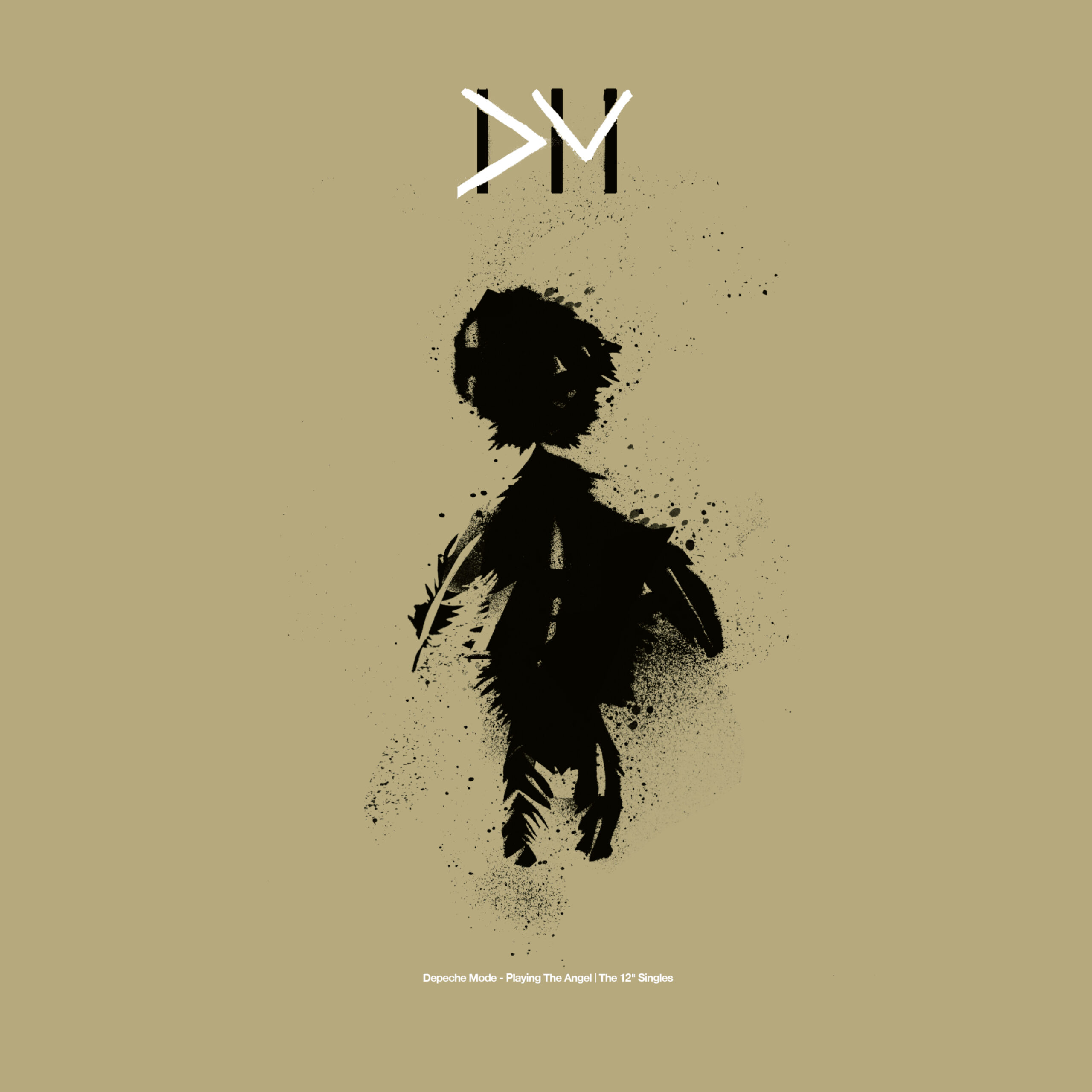 The next in the series of Depeche Mode 12-inch singles boxes will be issued in November. Playing The Angel: The 12″ Singles spotlights the remixes from the band's 11th studio album, originally issued back in 2005.
The four singles were 'Precious', 'A Pain That I'm Used To', 'Suffer Well', and 'John The Revelator/Lilian'. This new box set contains ten 12-inch singles which equals the record of the Violator box from 2020.
This box actually does something new, in that it features replicates both 12-inch singles for each single from the original era (plus limited edition single 'The Darkest Star') and then adds something called 'Playing The Angel Promotional Collection' on a final 12-inch, which gathers single versions, B-sides and other remixes. This is probably because some of this content was issued on CD at the time but not on 12-inch vinyl.
Playing The Angel: The 12″ Singles will be released on 11 November 2022. As usual the set comes with a poster and a download card.
Compare prices and pre-order
Depeche Mode
Playing The Angel - The 12" Singles [VINYL]
Tracklisting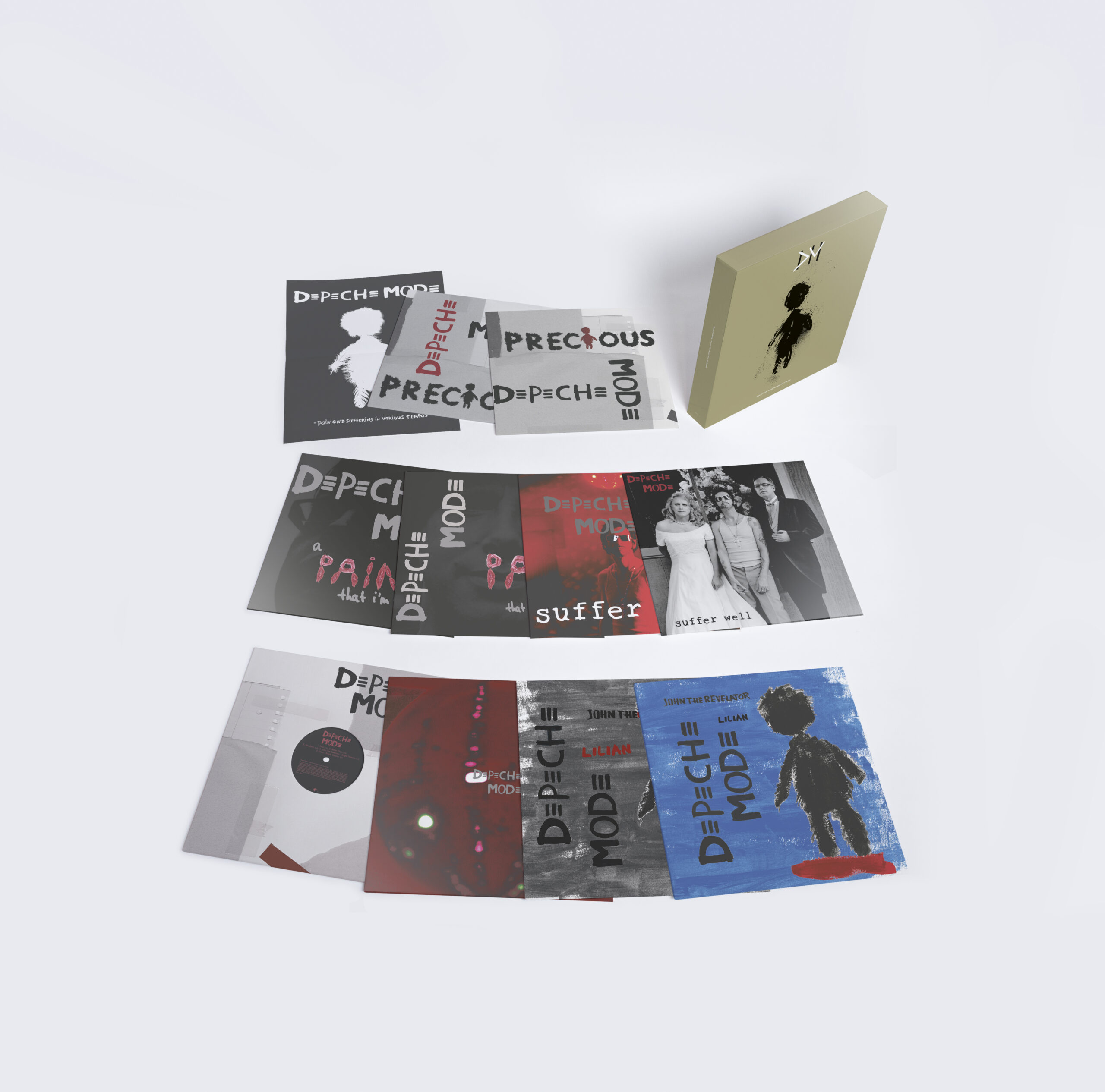 Playing The Angel: The 12″ Singles Depeche Mode
/
Vinyl box set
#1 – Precious (12BONG 35)

Side A1

Precious (Sasha's Spooky Mix -Full Length)

Side A2

Precious (Sasha's Gargantuan Vocal Mix -Full Length)

#2 – Precious (LP12BONG 35)

Side A

Precious (Misc. Full Vocal Mix)
Precious (Michael Mayer Balearic Mix)

Side B

Precious (Motor Remix)
Precious (Misc. Crunch Mix)

#3 A Pain That I'm Used To (12BONG 36)

Side A1

A Pain That I'm Used To (Jacques Lu ContRemix)

SideAA1

A Pain That I'm Used To (Jacques Lu ContDub)

#4 A Pain That I'm Used To (L12BONG 36)

Side A1

A Pain That I'm Used To (Bitstream Threshold Mix)

Side AA1

A Pain That I'm Used To (Bitstream SpansuleMix)

#5 Suffer Well (12BONG 37)

Side A

Suffer Well (TigaRemix)
Suffer Well (TigaDub)

Side B

Suffer Well (Narcotic Thrust Vocal Dub)

#6 Suffer Well (L12BONG 37)

Side A

Suffer Well (Metope Remix)
Suffer Well (Metope Vocal Remix)

Side B

Suffer Well (M83 Remix)
Better Days (Basteroid'Dance Is Gone' Vocal Mix)

#7 The Darkest Star (XL12BONG 37)

Side A

The Darkest Star (Holden Remix)

Side AA

The Darkest Star (Holden Dub)

#8 John The Revelator / Lilian (12BONG 38)

Side A

John The Revelator('Dave Is In The Disco' TiefschwarzRemix)

Side AA

John The Revelator(TiefschwarzDub)
Lilian (ChabDub)

#9 John The Revelator / Lilian (L12BONG38)

Side A

John The Revelator(Murk Mode Dub)

Side AA

John The Revelator(BoostaClub Remix)
Lilian (ChabVocal Remix)

#10 Playing The Angel Promotional Collection (PSTUMM260)

Side A

Free
Better Days
Newborn
John The Revelator (Single Version)
Lilian (Single Version)

Side B

Precious (Michael Mayer Ambient Mix)
Suffer Well (Alter Ego Remix)
Lilian (RobagWruhmeSlomoschenKikker)
A Pain That I'm Used To (GoldfrappRemix)
A Pain That I'm Used To (Telex Remix)