 News
Dire Straits / Money For Nothing 'best of' reissued as a 2LP set
Full track listing with remastered audio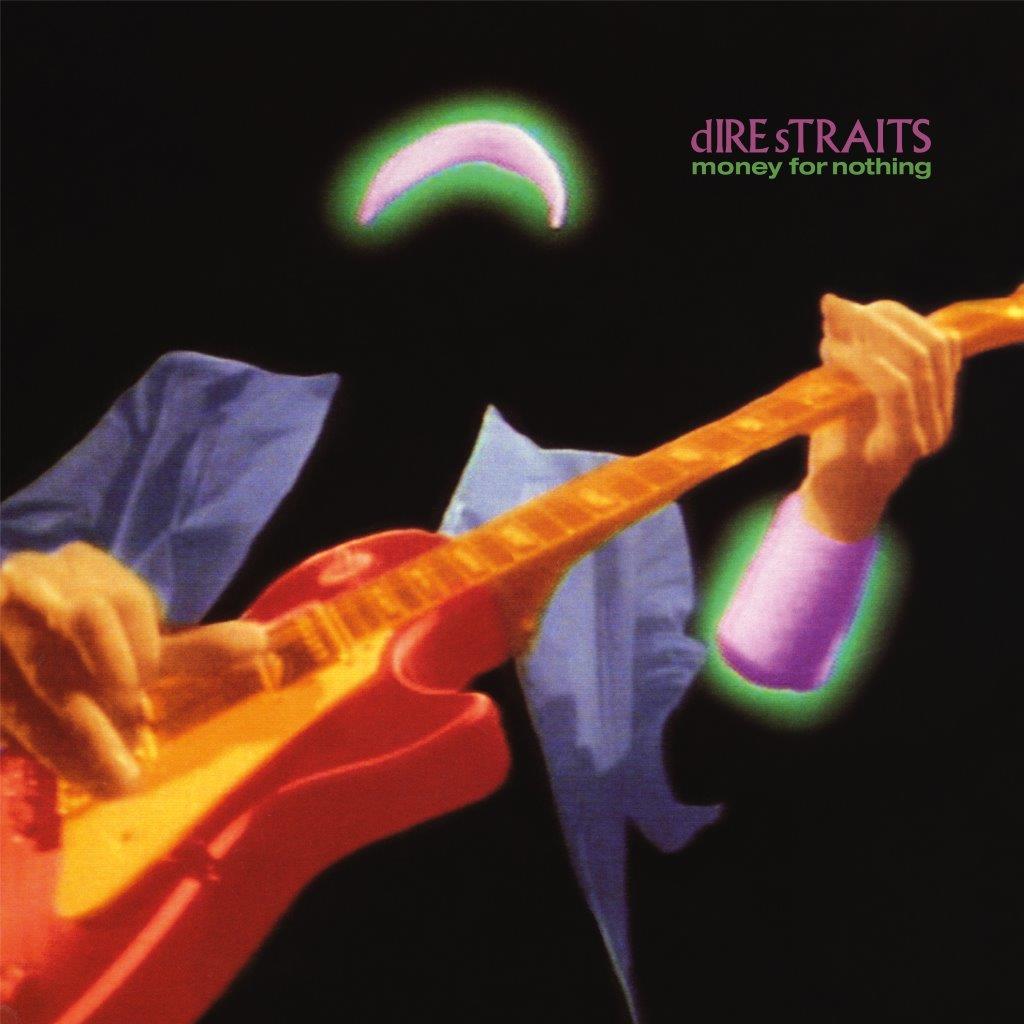 Dire Straits' 1988 greatest hits, Money For Nothing, is being reissued on vinyl in June.
This collection was their first 'best of' and took advantage of the massive success of the band's 1985 album Brothers in Arms. The compilation featured highlights from their first five albums, including 'Sultans of Swing', 'Romeo and Juliet', 'Private Investigations' and three of the five singles from 'Brothers in Arms'.
The vinyl edition now includes 'Telegraph Road (Live Remix)' which was a CD-only selection back in the day. Also, 'Portobello Belle (Live)' is a brand new mix.
The audio is "fully remastered" by Bob Ludwig, and cut by Bernie Grundman and Money For Nothing is offered over four sides of vinyl, for the first time. This is not a gatefold, the two records reside in a wide-spined sleeve and a 12-inch, double-sided insert is included.
Money For Nothing will be released on 17 June 2022 via UMC/EMI.
Compare prices and pre-order
Dire Straits
Money For Nothing - 2LP vinyl
Tracklisting
Money For Nothing Dire Straits
/
2LP vinyl remaster
LP 1

Side A

Sultans Of Swing (5:46)
Down To The Waterline (4:01)
Portobello Belle (Live: Alternative Out-take) (4:33) – previously unreleased version

LP1 – Side B

Twisting By The Pool (Remix) (3:30)
Tunnel Of Love (8:10)
Romeo And Juliet (5:56)

LP 2

Side C

Where Do You Think You're Going (3:30)
Walk Of Life (4:08)
Private Investigations (5:50)

Side D

Telegraph Road (Live Remix) (11:59) – previously unreleased on vinyl
Money For Nothing (Single Edit) (4:06)
Brothers In Arms (Edit) (4:49)