 News
Duran Duran / A Diamond in the Mind Live 2011 / double vinyl reissue
2LP vinyl reissue of 2011 live concert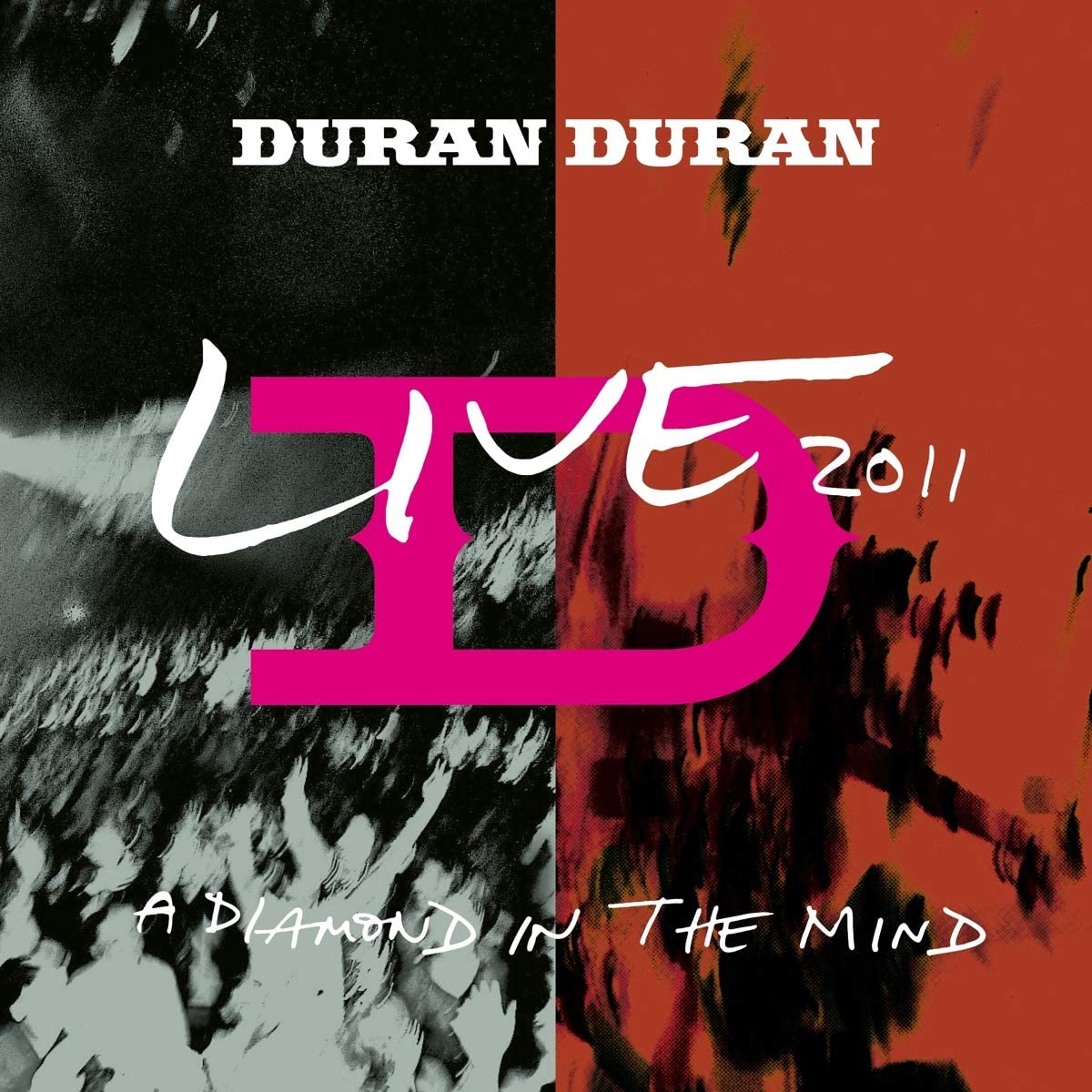 EarMUSIC are preparing a vinyl reissue of Duran Duran's 2012 live album A Diamond in the Mind.

The concert was filmed at Manchester's MEN Arena in December 2011 on the All You Need Is Now tour and was issued on CD, DVD and Blu-ray in the summer of 2012. Two years after that, in 2014, The Vinyl Factory issued a special 2LP edition vinyl edition. Limited to 2000 copies worldwide, this was flashily packaged, with a 'diamond dust' screen-printed gatefold sleeve housing two 180-gram records.
Vinyl Factory 2LP version had 'diamond dust' on the 'D' in the artwork.

As it turns out, earMUSIC snuck out a CD reissue of A Diamond in the Mind last year, and are now following this up with a 2LP vinyl set, which makes some kind of sense given that the Vinyl Factory version is out-of-print.

The artwork for A Diamond in the Mind vinyl reverts to the colours and design used on the CD and video formats in 2012 and as you can see below there's quite a big price differential across territories right now; certainly that Amazon US price looks pretty good for a double, gatefold package.

The release date varies too right now, with a possible 22 May for UK and Europe, while the USA states 7 August 2020. Given the current pandemic situation, perhaps these will realign globally to early August. Watch this space.

If you'd like a reminder whether this concert is any good or not, then read the SDE review of the blu-ray from 2012.


Compare prices and pre-order
Duran Duran
A Diamond in the Mind - 2LP vinyl reissue
Compare prices and pre-order
Duran Duran
A Diamond in the Mind - 2019 CD reissue
1. Before the Rain
2. Planet Earth
3. View to a Kill
4. All You Need Is Now
5. Come Undone
6. Blame the Machines
7. The Reflex
8. Girl Panic!
9. Is There Something I Should Know
10. Ordinary World
12. Notorious
12. Hungry Like the Wolf
13. (Reach Up for The) Sunrise
14. Wild Boys/Relax
15. Rio