 News
Elvis Costello / Mighty Like A Rose limited edition gold vinyl
1991 album reissued on coloured vinyl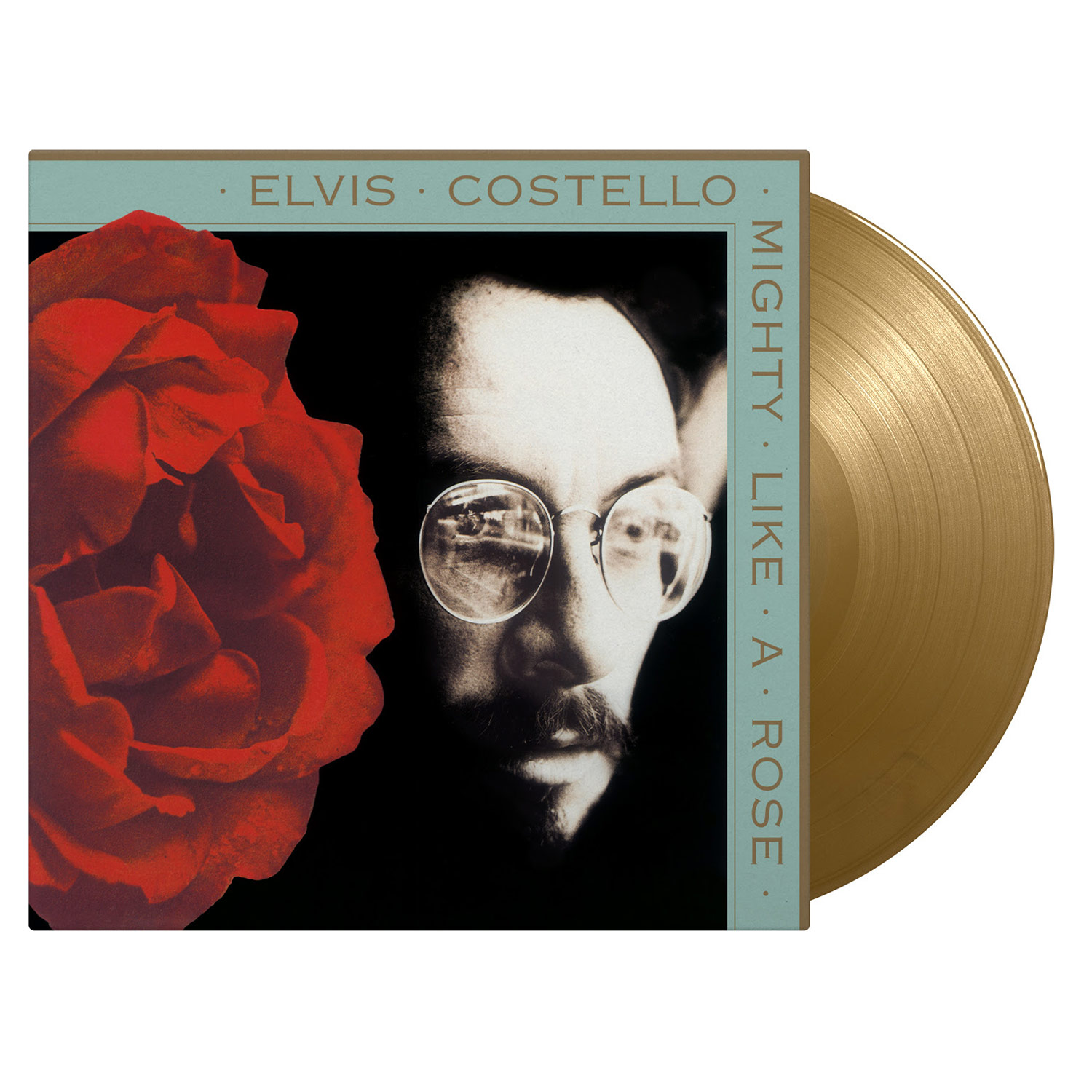 Elvis Costello's second album for Warner Bros., 1991's Mighty Like A Rose is to be reissued as a limited edition gold-coloured vinyl pressing.
The album features the Beach Boys spoofing single 'The Other Side of Summer' which got a fair amount of airplay and coverage at the time, although it only managed to reach #43 in the UK album chart.
Mitchell Froom co-produced the album with Costello and Kevin Killen and Mighty Like A Rose was the third long-player (after Spike and Flowers in the Dirt) to feature the fruits of the McCartney/MacManus songwriting sessions with the inclusion of the songs 'So Like Candy' and 'Playboy To A Man' (both, in demo form, were included on the 2017 Archive Collection reissue of Paul's Flowers in the Dirt).
The LP is pressed on 180g gold-coloured vinyl, and comes with an insert. These are numbered and limited to 2000 copies worldwide.
Mighty Like A Rose is reissued on 15 July 2022 via Music On Vinyl. Pre-order from the SDE shop using this link or the button below.
EU SHIPPING NOTES: If you are ordering from the EU please be aware that that goods may be subject to import VAT when they arrive from the UK. The prices the SDE shop charge you do not include VAT.
Tracklisting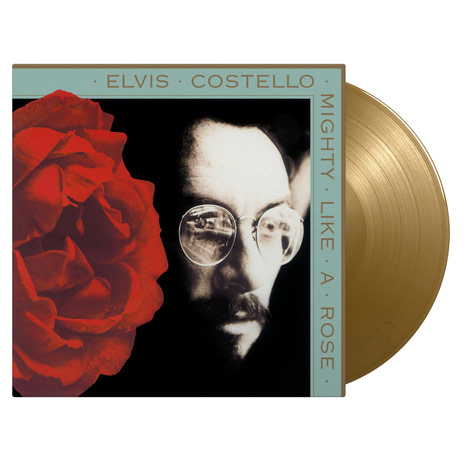 Mighty Like A Rose Elvis Costello
/
Gold-coloured vinyl LP
Side A

The Other Side Of Summer
Hurry Down Doomsday (The Bugs Are Taking Over)
How To Be Dumb
All Grown Up
Invasion Hit Parade
Harpies Bizarre
After The Fall

Side B

Georgie And Her Rival
So Like Candy
Interlude: Couldn't Call It Unexpected No.2
Playboy to a Man
Sweet Pear
Broken
Couldn't Call It Unexpected No.4