 News
Eric Clapton's Life in 12-Bars 4LP vinyl set now available for pre-order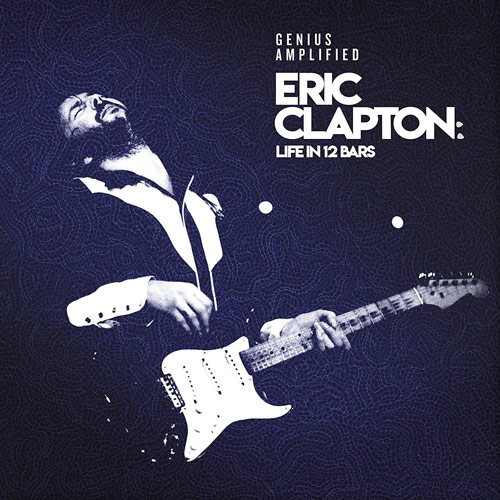 The just announced Eric Clapton set Life in 12 Bars is now available to pre-order as a 4LP vinyl package, in some territories.

You can read all about the release on this post, but as you can see below, while there is no UK pre-order at present, the Italian discounted price of just under £60 isn't bad, and is at least in line with the price-tags in North America and Canada. The UK 2CD price remains unbeatable!
It's worth noting that while the 2CD edition is out on 8 June, the 4LP vinyl package won't ship until 20 July 2018.
Compare prices and pre-order
Various Artists
Life in 12 Bars - 4LP Vinyl set
Compare prices and pre-order
Various Artists
Life in 12 Bars - 2CD edition
Life in 12 Bars – 2CD edition
Disc: 1
1. Big Bill Broonzy: Backwater Blues (4.07) The Big Bill Broonzy Story 1957
2. Muddy Waters: My Life Is Ruined (2.38) Chess single 1953
3. Muddy Waters: I Got Mojo Working (4.28) Live At Newport Jazz Festival 1960
4. The Yardbirds: I Wish You Would (2.19) – studio version
5. The Yardbirds: For Your Love (2.30) For Your Love 1965
6. John Mayall & The Bluesbreakers: Steppin' Out (2.29) John Mayall Bluesbreakers with Eric Clapton 1966
7. John Mayall & The Bluesbreakers: All Your Love (3.37) John Mayall Bluesbreakers with Eric Clapton 1966
8. Cream: I Feel Free (2.57) Fresh Cream 1966
9. Cream: Strange Brew (2.50) Disraeli Gears 1967
10. Cream: Sunshine of Your Love (4.12) – studio version
11. Aretha Franklin: Good to Me As I Am To You (3.58) Lady Soul / Recorded on December 16 and 17, 1967
12. Cream: Crossroads live (4.18) Wheels Of Fire / Recorded 10 March 1968 at Winterland, San Francisco, CA16
13. The Beatles: While My Guitar Gently Weeps (4.45)The Beatles / Recorded 5-6 September 1968
14. Cream: Badge (2.48) Goodbye / Recorded October 1968 at IBC Studios in London
15. Cream: White Room live (5.41) Live Cream II / recorded October 4, 1968 at the Oakland Coliseum Arena
16. Cream: Spoonful (17.27) live from Goodbye tour – LA Forum October 19, 1968 previously unreleased
17. Blind Faith: Presence Of The Lord (4.52) – studio version
Disc: 2
1. Delaney & Bonnie & Friends featuring Eric Clapton: Comin' Home (7.51) Live at Fairfield Halls
2. Eric Clapton: After Midnight (3.25) alternate mix from Eric Clapton (first album) 1970
3. Eric Clapton: Let It Rain (5.00) alternate mix from Eric Clapton (first album) 1970
4. Derek and The Dominos: High (3.10) (Olympic Studios, April 1971) Derek and The Dominos album previously unreleased
5. George Harrison: My Sweet Lord (4.44) All Things Must Pass 1970
6. Derek and The Dominos: Thorn Tree In The Garden (2.55) Layla & Other Assorted Love Songs 1970
7. Derek and The Dominos: Nobody Knows You When You're Down And Out (5.01) Layla & Other Assorted Love Songs 1970
8. Derek and The Dominos: Bell Bottom Blues (5.08) Layla & Other Assorted Love Songs 1970
9. Derek and The Dominos: Layla (7.10) Layla & Other Assorted Love Songs 1970
10. Derek and The Dominos: Little Wing (6.11) Live At The Fillmore 1970
11. Derek and The Dominos: Got To Get Better In A Little While (6.05) – studio version
12. Eric Clapton: I Shot The Sheriff (6.54) previously unreleased full length version from 461 Ocean Blvd 1970
13. Eric Clapton: Little Queenie live (6.00) Long Beach Arena, Long Beach, California, July 19/20, 1974 previously unreleased
14. Eric Clapton: Mainline Florida (4.08) 461 Ocean Boulevard 1974
15. Eric Clapton: Tears In Heaven (4.31) – studio version
Life in 12 Bars / 4LP vinyl set
LP 1
Side A
1. Backwater Blues
2. My Life Is Ruined
3. I've Got My Mojo Working
4. I Wish You Would
5. For Your Love
6. Steppin' Out
Side B
7. All Your Love (Side B)
8. I Feel Free (Side B)
9. Strange Brew (Side B)
10. Sunshine Of Your Love (Side B)
11. Good To Me As I Am To You (Side B)
LP 2
Side A
1. Crossroads
2. While My Guitar Gently Weeps
3. Badge
4. White Room
Side B
5. Spoonful
6. Presence Of The Lord
LP 3
Side A
1. Comin' Home
2. After Midnight
3. Let It Rain
4. High
Side B
5. My Sweet Lord
6. Thorn Tree In The Garden
7. Nobody Knows You When You're Down And Out
8. Bell Bottom Blues
LP 4
Side A
1. Layla
2. Little Wing
3. Got To Get Better In A Little While
Side B
4. I Shot The Sheriff
5. Little Queenie
6. Mainline Florida
7. Tears In Heaven