 News
Falco / Einzelhaft deluxe reissue
1982 debut, remastered and expanded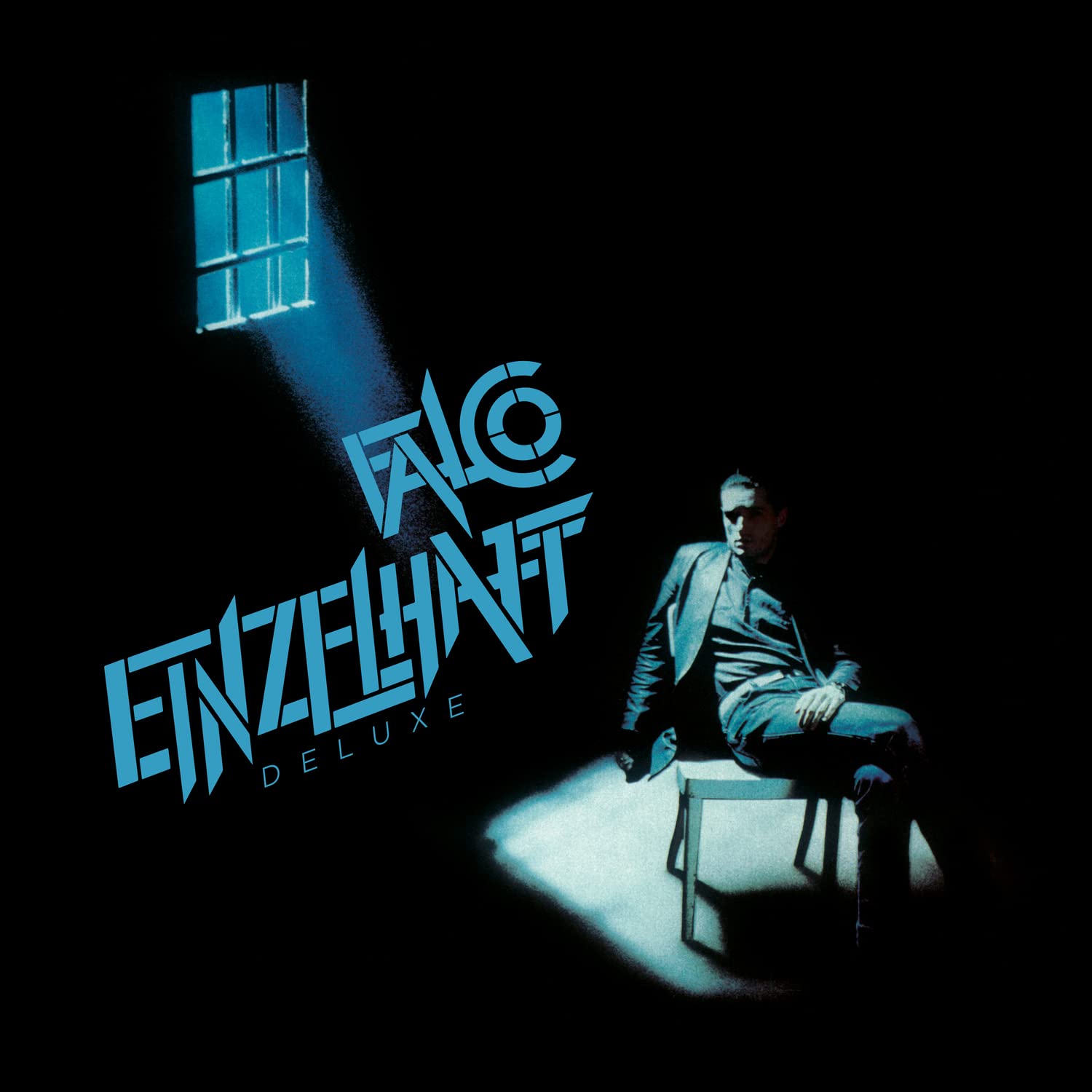 3LP vinyl box and 2CD deluxe offer rare mixes and a new remaster
Sony Austria are to release a deluxe edition of Falco's debut album, Einzelhaft, early next year.
The 1982 album features Falco's early singles including 'Ganz Wien' and 'Der Kommissar', with the later achieving significant success across Europe and some recognition in the USA, although not in the UK.
The 2CD deluxe edition features a new 2023 remaster (by the album's original producer Robert Ponger) and the label state that this edition features all of the mixes from the 1981-83 era. Additionally, this new deluxe includes six live tracks taken from Falco's very first concert in Vienna in 1982 (these are appended to the album on CD 1). In total, 11 tracks are on CD for the first time with the Extended Instrumental Version of 'Der Kommissar' never issued digitally (it was from an obscure Dutch 12″, apparently). Full track listings, below.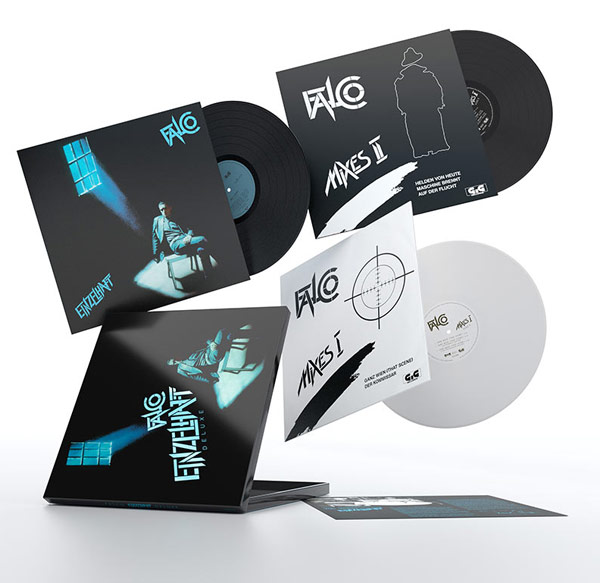 A 3LP vinyl box set is pressed on coloured vinyl (one of them is white, at least) and has a with Mixes I and Mixes II as the additional LPs. This set repeats all 12 bonus tracks from CD 2 of the 2CD set but omits the six live tracks. The Einzelhaft remaster will also be issued on cassette tape. These reissues offer new sleeve notes.
Einelhaft will be reisused on 27 January 2023 via Sony Austria.
Compare prices and pre-order
Falco
Einzelhaft - 2CD deluxe
Compare prices and pre-order
Falco
Einzelhalf - 3LP coloured vinyl box set
Compare prices and pre-order
Falco
Einzelhaft - cassette tape
Tracklisting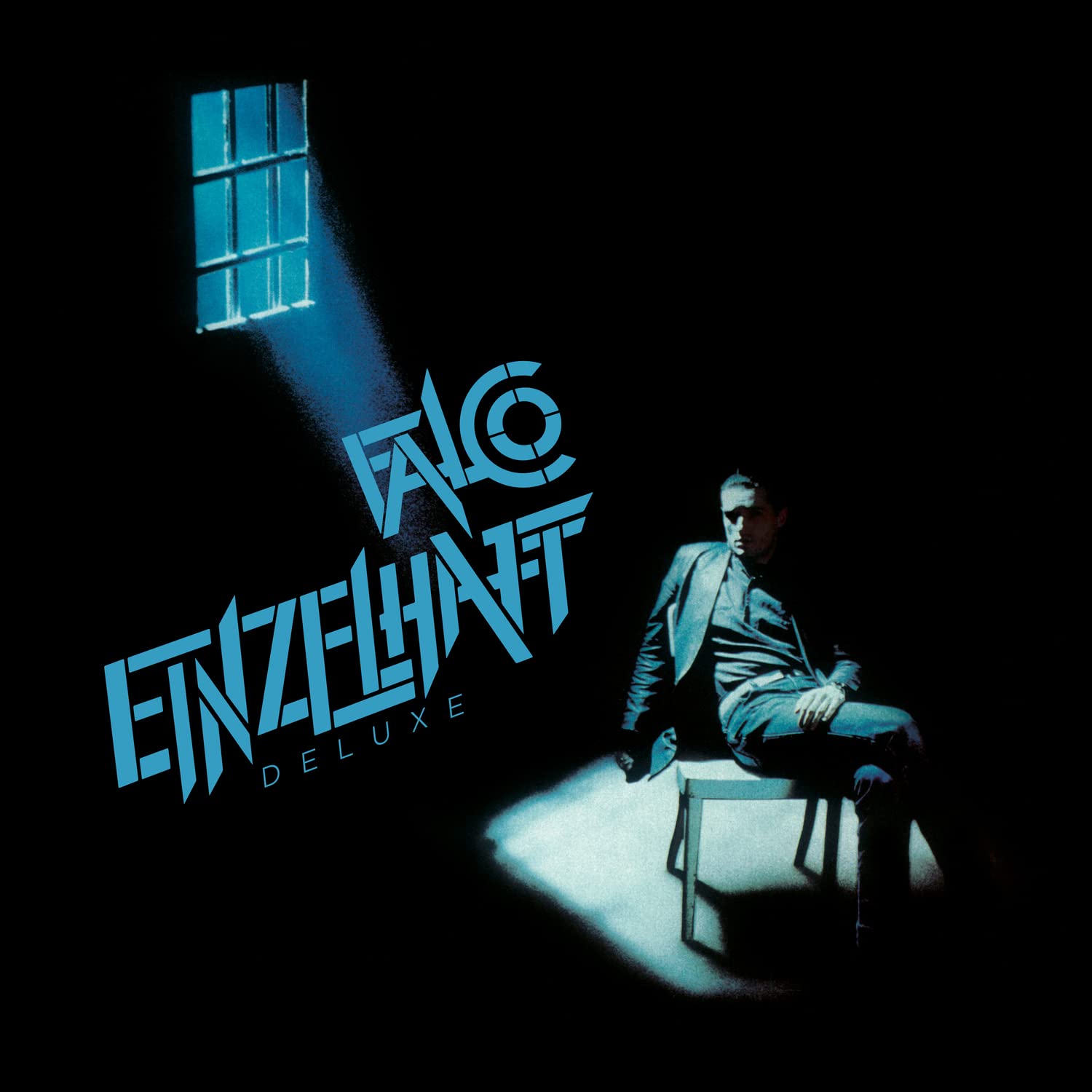 Einzelhaft Falco
/
CD 1: Einzelhaft

Zuviel Hitze 4.33
Der Kommissar 3.52
Siebzejm Jahr 3.55
Auf der Flucht
Ganz Wien 5.09
Machine brennt 3.39
Hinter uns die Sintflut 3.19
Nie mehr Schule 4.38
Helden von heute 4.09
Einzelhaft 4.04

Bonus tracks

Helden von heute (Live 1982, Wien)* 4.33
Zuviel Hitze (Live 1982, Wien)* 4.51
Machine brennt (Live 1982, Wien)* 4.04
Der Kommissar (Live 1982, Wien)* 4.04
Auf der Flucht (Live 1982, Wien)* 7.36
Ganz Wien (Live 1982, Wien)* 5.24

CD 2: Mixes

Ganz Wien (That Scene)* 4.24
Ganz Wien (That Scene) (Instrumental Version) 2.33
Ganz Wien (That Scene) (Long Instrumental Version) 4.09
Der Kommissar (Extended Version) 6.24
Der Kommissar (12″ Edit)* 6.00
Der Kommissar (Extended Instrumental Version)** 6.06
Helden von heute (Extended Version) 5.15
Machine brennt (Specially Remixed 12″ Version) 4.55
Machine brennt (Specially Remixed 7″ Version)* 3.56
Auf der Flucht (12″ Edit) 7.21
Auf der Flucht (Specially Remixed 12″ Version)* 4.34
Auf der Flucht (Specially Remixed 7″ Version) 3.43

*new to CD

**previously unreleased digitally

LP 1

Zuviel Hitze 4.33
Der Kommissar 3.52
Siebzejm Jahr 3.55
Auf der Flucht
Ganz Wien 5.09
Machine brennt 3.39
Hinter uns die Sintflut 3.19
Nie mehr Schule 4.38
Helden von heute 4.09
Einzelhaft 4.04

LP 2: Mixes I

Ganz Wien (That Scene) 4.24
Ganz Wien (That Scene) (Instrumental Version) 2.33
Ganz Wien (That Scene) (Long Instrumental Version) 4.09
Der Kommissar (Extended Version) 6.24
Der Kommissar (12″ Edit) 6.00
Der Kommissar (Extended Instrumental Version) 6.06

LP 3: Mixes II

Helden von heute (Extended Version) 5.15
Machine brennt (Specially Remixed 12″ Version) 4.55
Machine brennt (Specially Remixed 7″ Version) 3.56
Auf der Flucht (12″ Edit) 7.21
Auf der Flucht (Specially Remixed 12″ Version) 4.34
Auf der Flucht (Specially Remixed 7″ Version) 3.43