 News
Falco / The Sound of Musik: New 'best of' and vinyl box
Raft of releases to mark Falco's 65th birthday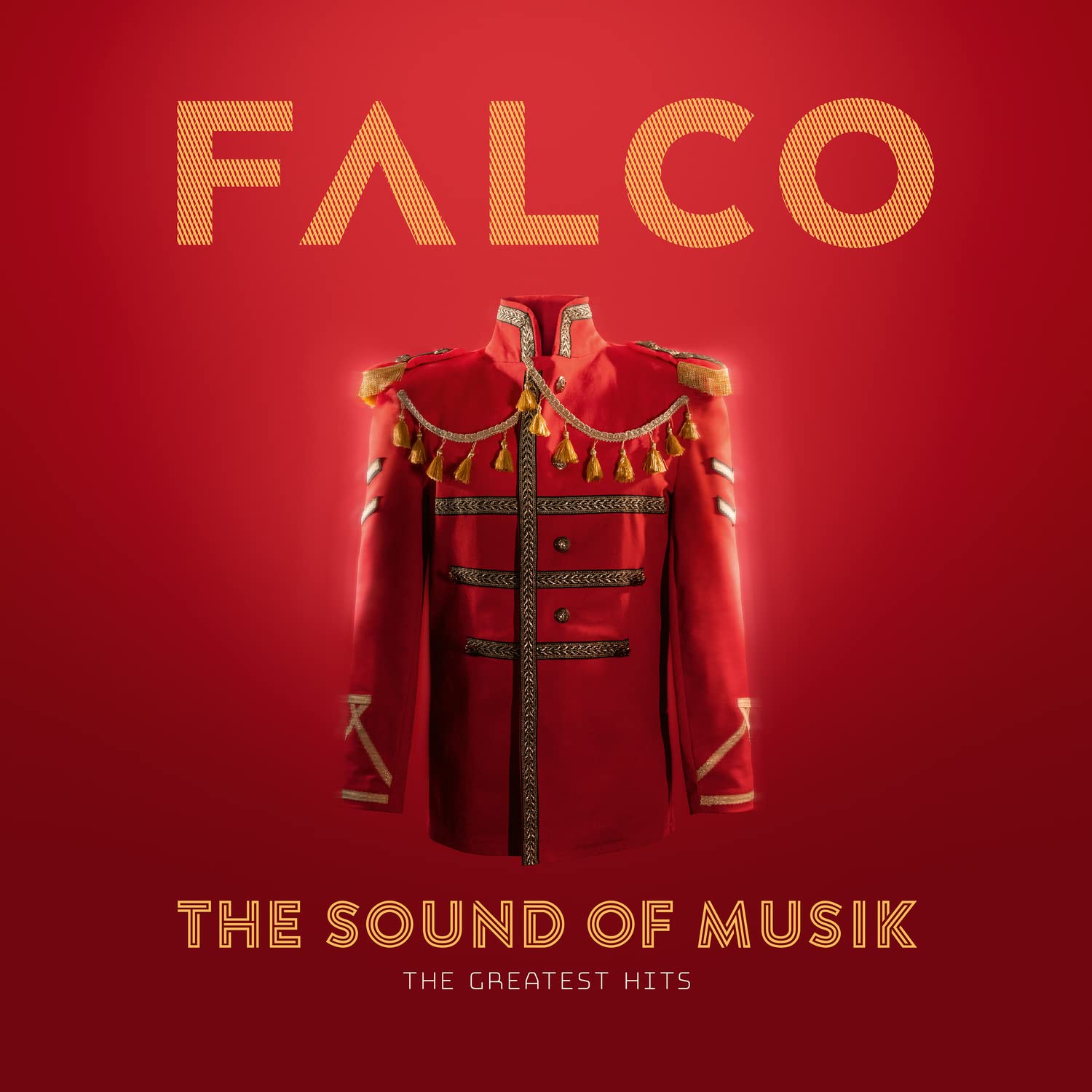 On the eve of what would have been his 65th birthday, Sony Austria are to issue a new Falco best of called The Sound of Musik. This presents the singles in chronological order from 1981's Ganz Wien to 1998's Out of the Dark.
There's a few notable rarities, including the radio version of 'Body Next To Body' which was only used on a German promo seven-inch in 1987. This version loses Brigitte Nielsen's moans before the verses (!) and Falco's rap at the end. This has never been made available digitally or on CD. Also 'Data De Groove' is the full length version which was only on the first edition of the 1990 German CD.
Probably the most interesting inclusion as a bonus track at the end is a brand new edit (extended Canadian/American 2022 re-edit) of Falco's best known hit 'Rock Me Amadeus'. There are so many versions of this song that to be honest, I've lost track, but using only original elements this new edit presents a kind of 'best of' of the various versions. It runs for 5.26 and I've had a preview and it's very good.
The Sound of Musik is available on CD and 2LP vinyl. The latter includes a bonus track of 'Brillantin' Brutal' (which a bonus track on the German 12-inch of 'Junge Roemer' and featured on the album of the same name).
In addition to this new best of is a Falco a limited edition collector's 4LP vinyl box set. This includes Falco's first three albums (Einzelhaft (1982), Junge Roemer (1984), Falco 3 (1985)) and an LP of original remixes from the 1980s (see full tracklisting below).It's similar, but not the same as, the Falco vinyl box from 2016.
Finally, a 12-inch vinyl picture disc of 1986 hit 'Jeanny' will be released. This utilises the original artwork and presents a 'Jeanny' best of, since it brings together all three parts of the song: 'Jeanny', 'Coming Home (Jeanny Part II, One Year Later)' and 'Bar Minor 7/11 (Jeanny Dry)'. The B-Side features the original Extended Version and the 'Girl is Missing' English Version of 'Jeanny'.
The Sound of Musik will be issued on 4 February with the vinyl box set and the 'Jeanny' picture disc following on 11 February 2022. The main issue at the moment is the availability of some of these releases. Because these are being issued by Sony Austria, there doesn't appear to be any UK distribution although they might end up on Amazon in the UK at some point.
Compare prices and pre-order
Falco
The Sound of Musik - 2LP vinyl
Compare prices and pre-order
Falco
The Sound of Musik - CD
Compare prices and pre-order
Falco
Falco limited edition collectors 4LP vinyl box
Compare prices and pre-order
Falco
Jeanny 12-inch picture disc
Tracklisting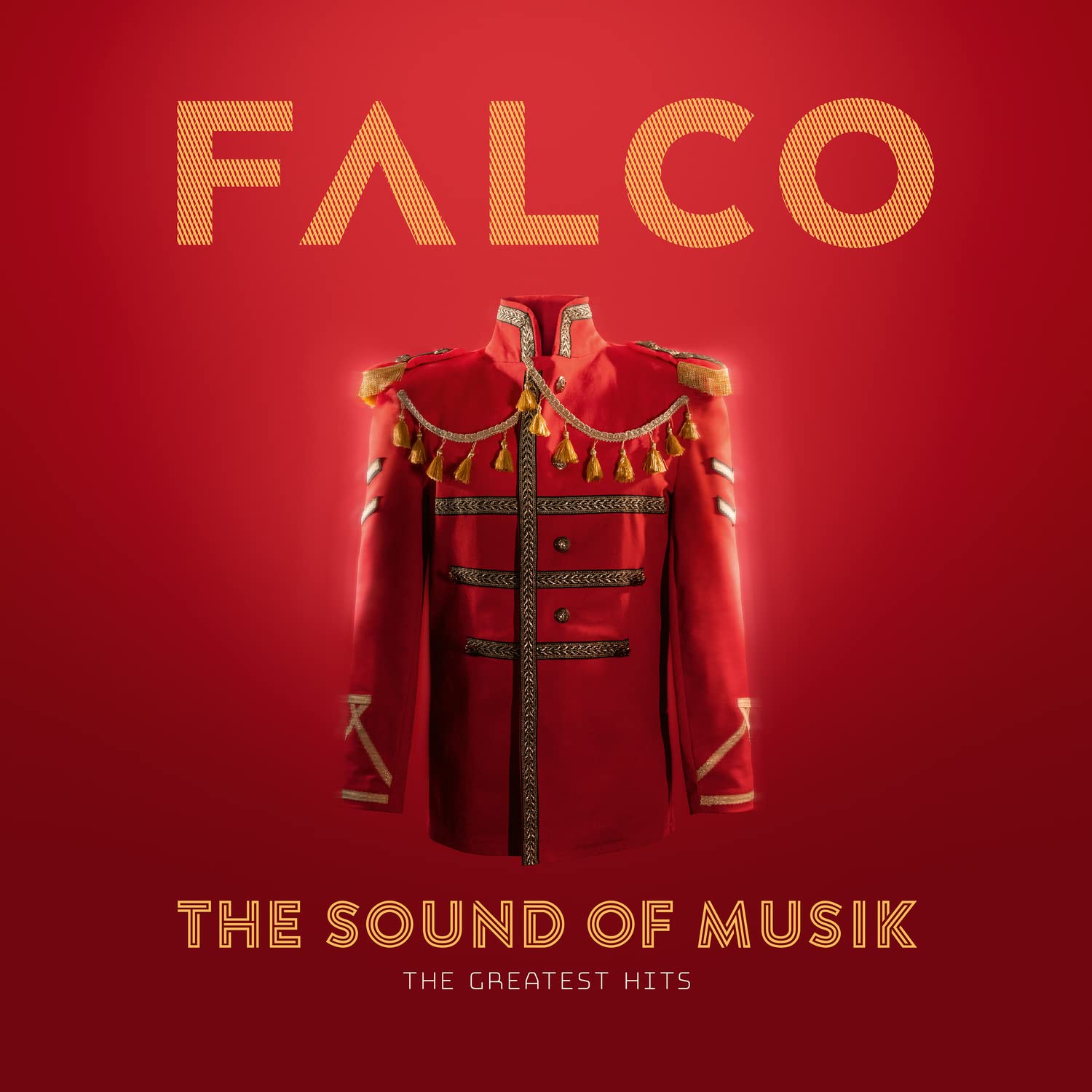 The Sound of Musik Falco
/
CD or 2LP
CD or 2LP set

Ganz Wien
Der Kommissar
Maschine Brennt
Auf Der Flucht
Junge Roemer [Single Edit]
Brillantin' Brutal *
Rock Me Amadeus
Vienna Calling
Jeanny
Coming Home (Jeanny Part 2, Ein Jahr Danach)
The Sound Of Musik [Single Edit]
Emotional
Body Next To Body (Radio Version) **
Wiener Blut
Data De Groove [Full Length Version] ***
Titanic
Egoist [Remix]
Out Of The Dark
Rock Me Amadeus [Extended Canadian/American 2022 Re-Edit] ****

* on vinyl and tape version of this release only
** first-time digital release (was only on a 1988 promo 7")
*** out of print since 1990 (was only on the first pressings of the German CD version)
*** unreleased (new re-edit from two existing 1986 remixes)
Tracklisting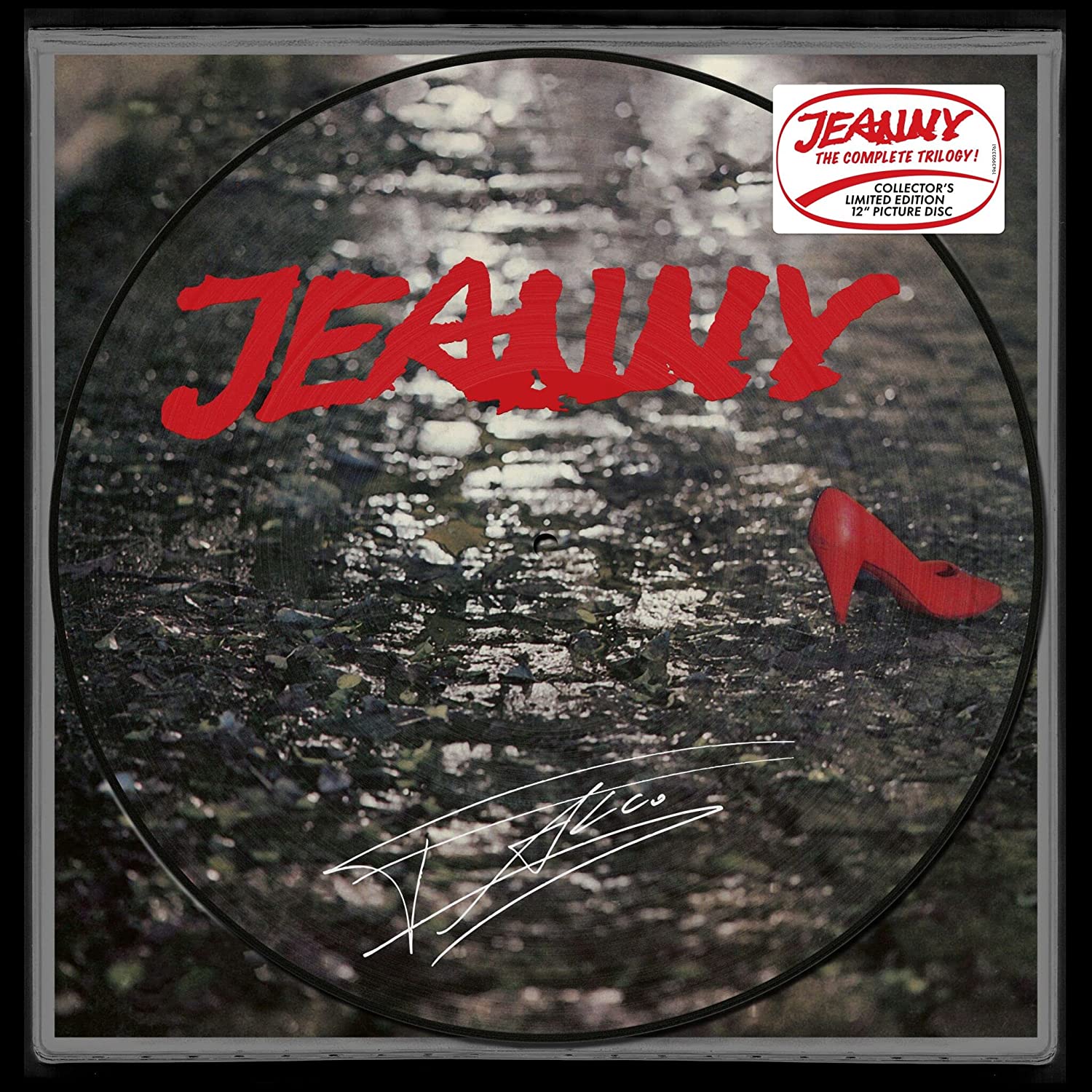 Jeanny Falco
/
12-inch vinyl picture disc
Side A

Jeanny 5.53
Coming Home (Jeanny Part 2, One Year After) 5.28
Bar Minor 7/11 (Jeanny Dry) 3.45

Side B

Jeanny (Extended Mix) 8.52
Jeanny ('Girl is Missing' English Version) 5.30
Tracklisting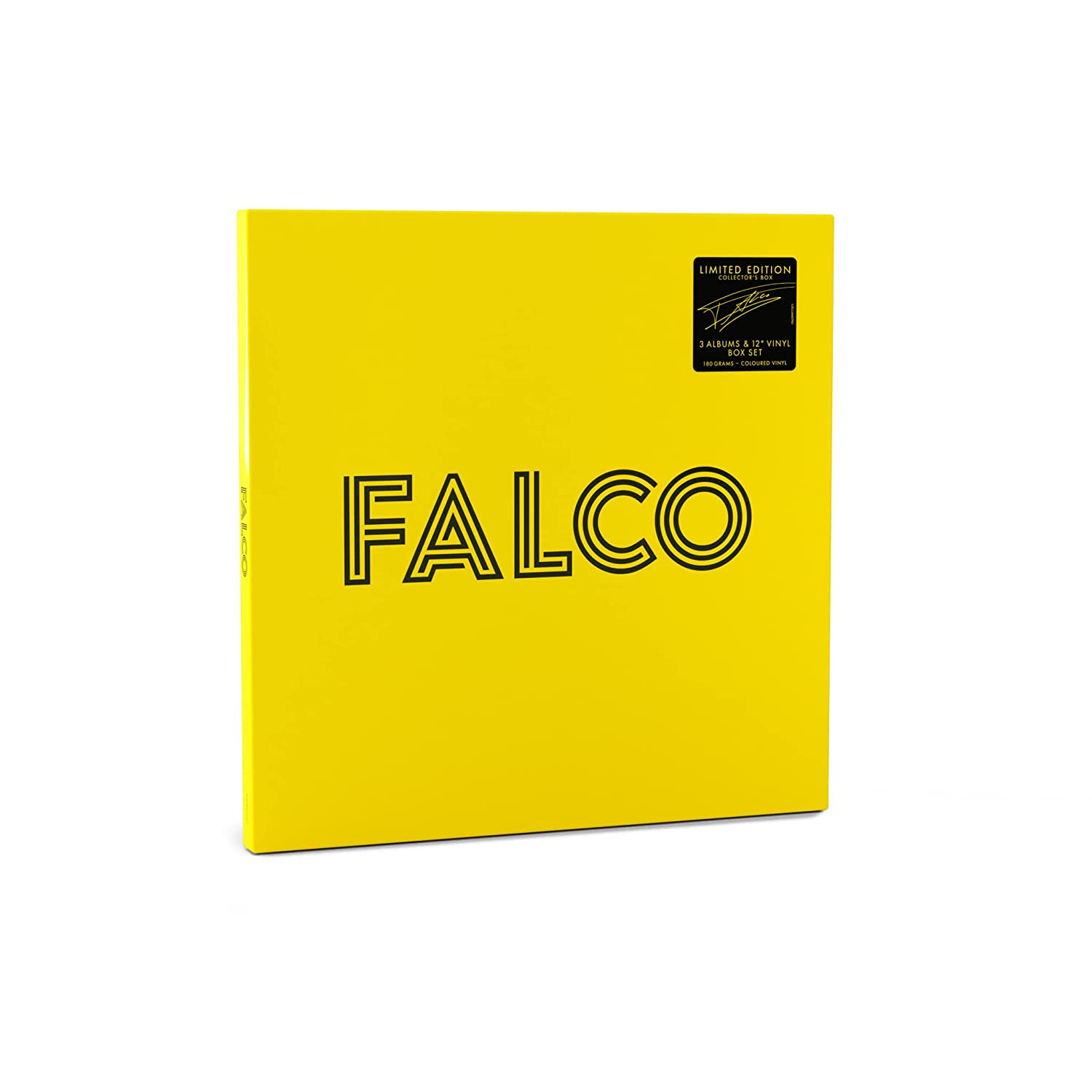 Falco limited edition collector's vinyl box Falco
/
4LP coloured vinyl box set
LP 1: Einzelhaft

Zuviel Hitze 4:31
Der Kommissar 3:51
Siebzehn Jahr 3:54
Auf der Flucht 4:13
Ganz Wien 5:06
Maschine brennt 3:36
Hinter uns die Sintflut 3:16
Nie mehr Schule 4:36
Helden von heute 4:07
Einzelhaft 4:01

LP 2: Junge Roemer

Junge Roemer 4:33
Tut-Ench-Amon 4:33
Brillantin' Brutal 3:50
Ihre Tochter 4:31
No Answer (Hallo Deutschland) 3:39
Nur mit dir 4:29
Hoch wie nie 4:23
Steuermann 3:47
Kann es Liebe sein 4:06

LP 3: Falco 3

Rock Me Amadeus 3.26
America 3.56
Tango the Night 2:28
Munich Girls 4:17
Jeanny 5:53
Vienna Calling 4:08
Männer des Westens – Any Kind of Land 4:00
Nothing Sweeter Than Arabia 4:46
Macho Macho 4:56
It's All Over Now, Baby Blue 4:41

LP 4: Remixes

Rock Me Amadeus (12″ American Edit) 5.49
Vienna Calling (Tourist Version) 7.36
Jeanny ('Girl is Missing' English Version)
Der Kommissar (12″ Edit) 6.00
Junge Roemer (Specially Remixed 7″ Edit) 4.21
Auf Der Flucht (Specially Remixed 7″ Edit) 3.40
Maschine Brennt (Specially Remixed 7″ Version) 3.54