 News
Falco / Live Forever: The Complete Show – Berlin 1986
Previously unreleased live concert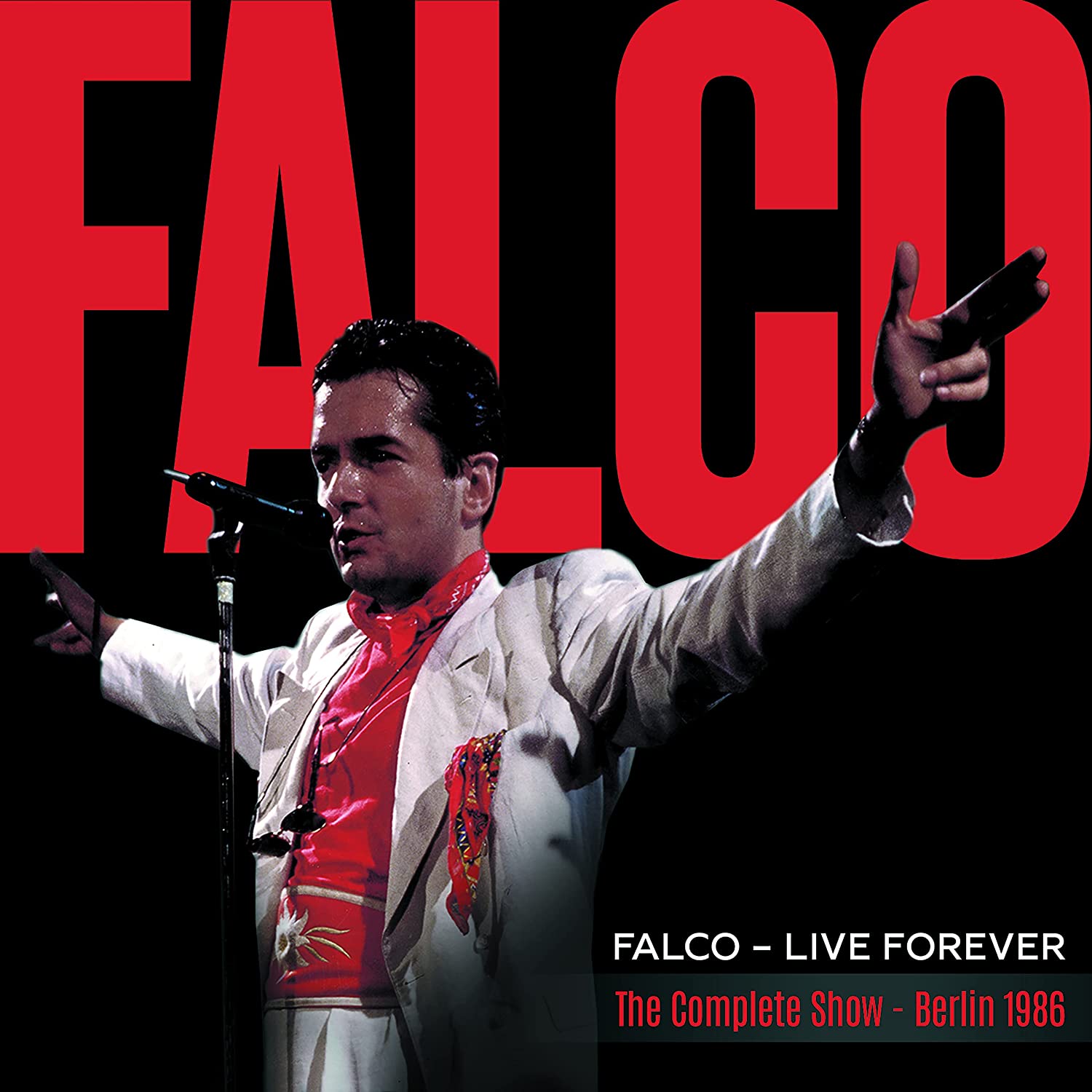 Austrian superstar Falco played in Berlin in 1986 as part of his Emotional World tour. That concert is now issued in full for the first time, with a number of previously unreleased tracks.
Emotional was Falco's fourth studio album and the second produced by Bolland and Bolland with whom with he had enjoyed the global success of his previous record, Falco 3, and its international hit single 'Rock Me Amadeus'.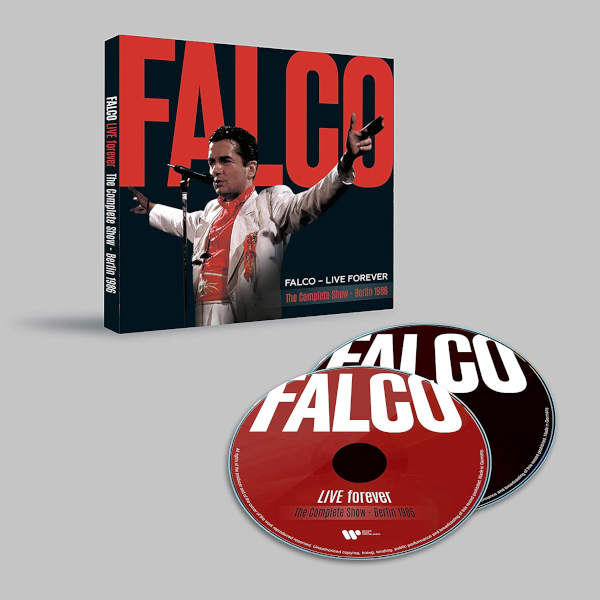 Newly found tapes featured six tracks performed in Berlin from the Emotional album as well as three others, so nine out of 22 tracks are previously unreleased. The audio has all been newly mixed and mastered and this set comes with new sleeve notes courtesy of Michael Rager. There's no vinyl edition, it's just 2CD and digital!
Live Forever: The Complete Show – Berlin 1986 will be released on 9 June 2023, via Warner Music Germany.
Compare prices and pre-order
Falco
Live Forever (The Complete Show - Berlin 1986) [2023 Remaster]
Tracklisting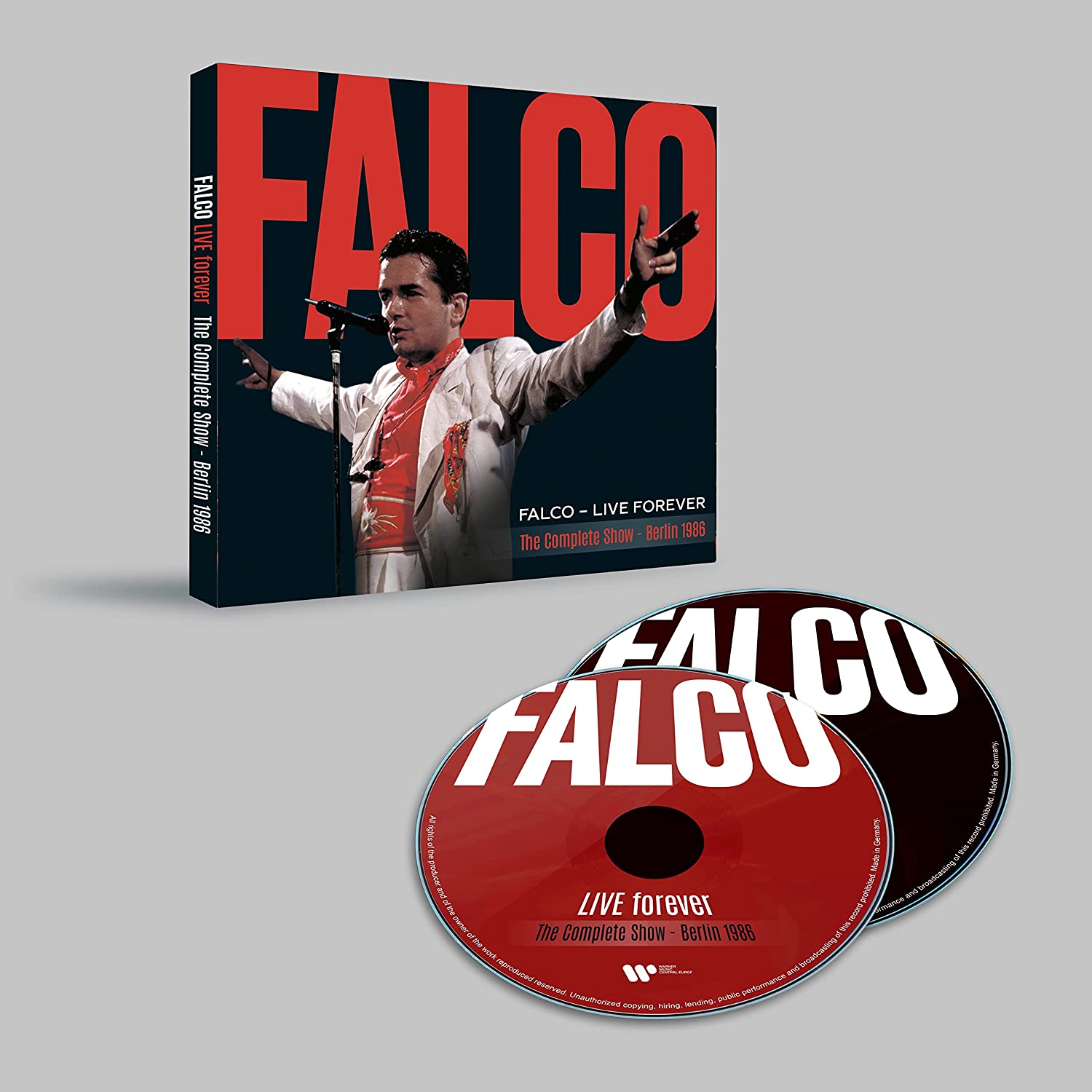 Live Forever: The Complete Show – Berlin Falco
/
2CD set
CD 1

Kamikaze Kappa *
The Sound Of Musik
The Star Of Moon And Sun *
Junge Roemer
Männer Des Westens – Any Kind Of Land *
Cowboyz And Indianz *
Auf Der Flucht
The Kiss Of Kathleen Turner *
Jeanny
Crime Time *
Les Nouveaux Riches *

*Previously unreleased

CD 2

Interlude*
Hoch Wie Nie
Munich Girls *
Emotional
Coming Home (Jeanny Part 2, Ein Jahr Danach)
Der Kommissar
Vienna Calling
Ganz Wien
Helden Von Heute
It's All Over Now, Baby Blue
Rock Me Amadeus

*Previously unreleased