 News
Guns N' Roses' Greatest Hits issued on vinyl for the first time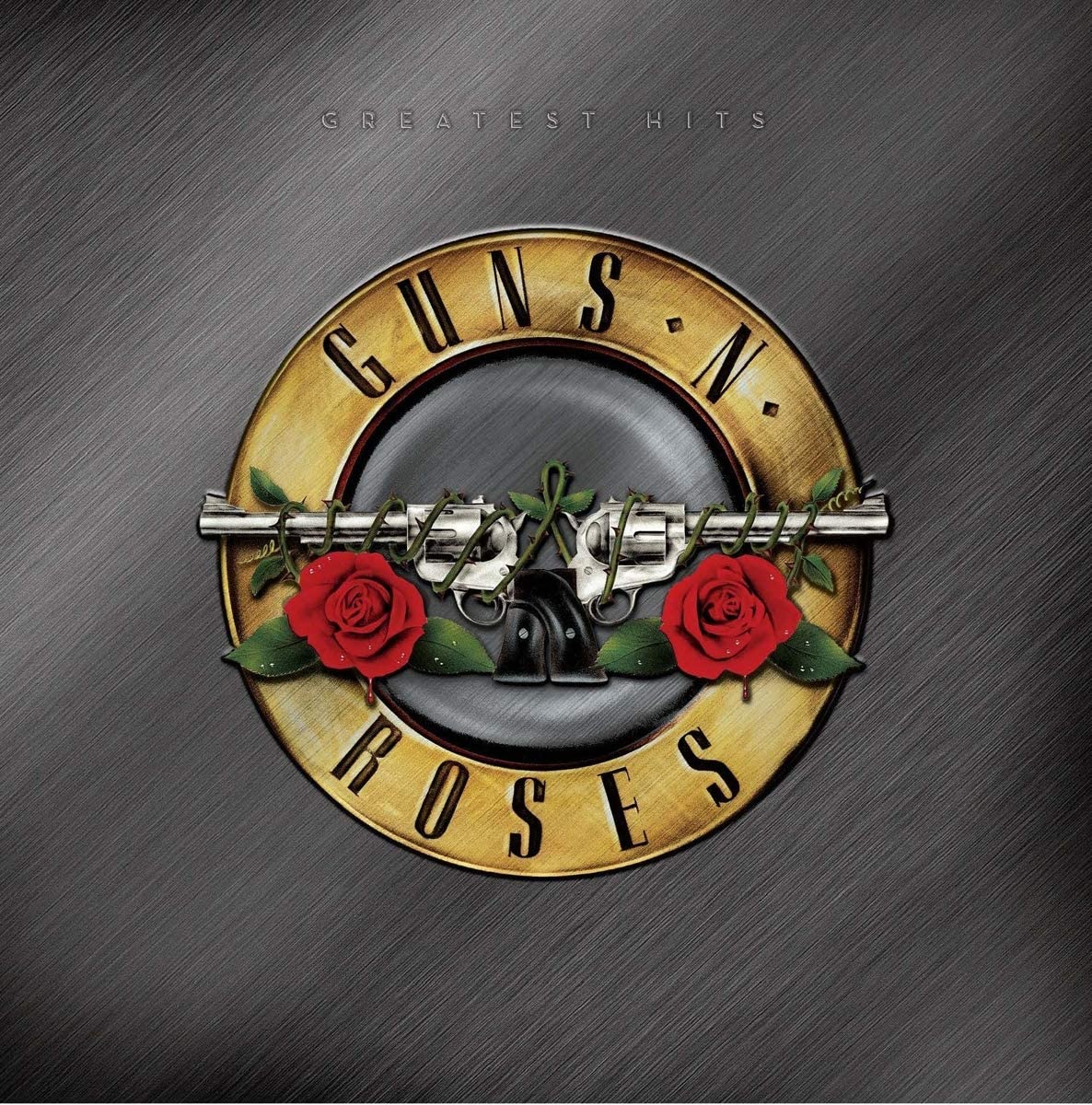 2004 compilation includes vinyl-only bonus track
Guns N' Roses Greatest Hits album (first issued in 2004) will be released on vinyl for the first time in September, with a limited splatter vinyl available for those who are quick off the mark.

The 2LP set is pressed on 180g black vinyl and features all the hits along with a special bonus track in 'Shadow of Your Love' which was first issued on the 2018 Appetite For Destruction box set.
A special limited edition version of this 2LP set pressed on gold-coloured vinyl with red and white splatter is also available, although despite only being announced yesterday is already sold out in many places, although at the time of writing Rough Trade in the UK are still showing some availability and Amazon Germany have some.
Greatest Hits is released on 25 September 2020.
Compare prices and pre-order
Guns N' Roses
Greatest Hits 2LP black vinyl
Compare prices and pre-order
Guns N' Roses
Greatest Hits - limited splatter vinyl
LP1 – Side G
1 Welcome To The Jungle
2 Sweet Child O' Mine
3 Shadow Of Your Love
4 Patience
LP1 – Side N
1 Paradise City
2 Knockin' On Heaven's Door
3 Civil War
LP2 – Side F'N
1 You Could Be Mine
2 Don't Cry (Original Version)
3 November Rain
4 Live And Let Die
LP2 – Side R
1 Yesterdays
2 Ain't It Fun
3 Since I Don't Have You
4 Sympathy For The Devil