 News
Janet Jackson / Japanese Singles Collection – Greatest Hits
Japanese 2CD+DVD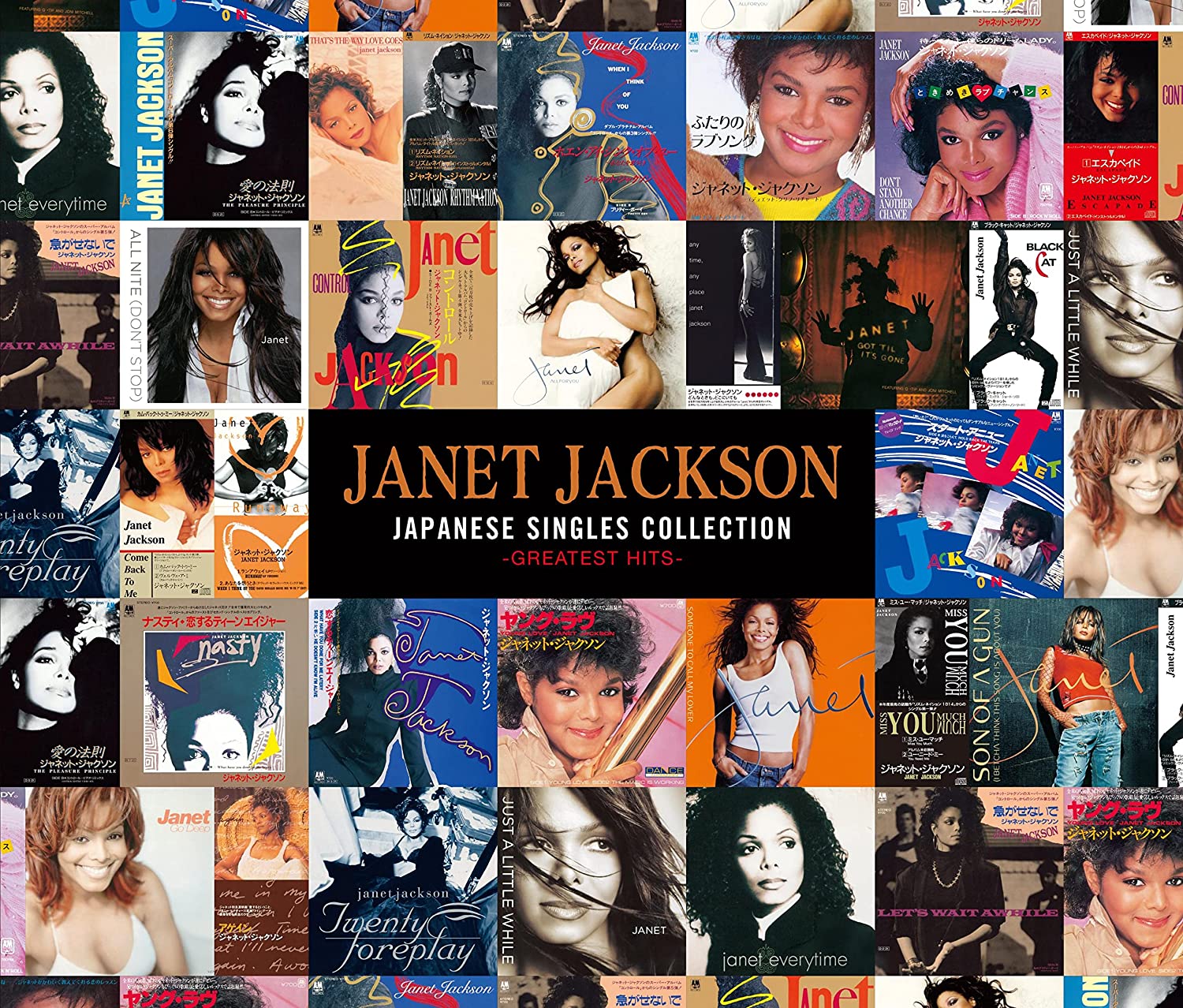 The occasionally Japanese Singles Collection releases, which have included Wham!, a-ha, Paul Young and others, continues next month with a focus on Janet Jackson.
These sets combine a 'greatest hits' on CD and a DVD of videos on the second disc. The CDs are pressed on the Japanese SHM-CD format (compatible with all CD players) and these often boast unique masterings and sometimes offer some rarities, for example, the debut of a seven-inch edit on CD.
These are normally CD+DVD sets but with the Janet Jackson collection the format has been expanded to 2CD+DVD. The first disc offers 19 tracks included those massive early hits from Control, while there's another 19 singles on the second CD. The DVD is packed with an impressive 44 promo videos.
These are never particularly cheap to pick up but they are limited and collectible. This Janet Jackson set is arguably better value than previous editions given the extra CD. You can choose to pay extra for the convenience of shopping locally or import from Japan. Certainly in the UK there's not a great deal in it, once you've paid for shipping/duties from Japan.
The Janet Jackson Japanese Singles Collection: Greatest Hits triple-disc set is released on 24 August 2022 in Japan, but internationally this is being offered on 2 Sep or 16 Sep, depending on where you live.
Compare prices and pre-order
Janet Jackson
Japanese Singles Collection - Greatest Hits - 2CD+DVD
Tracklisting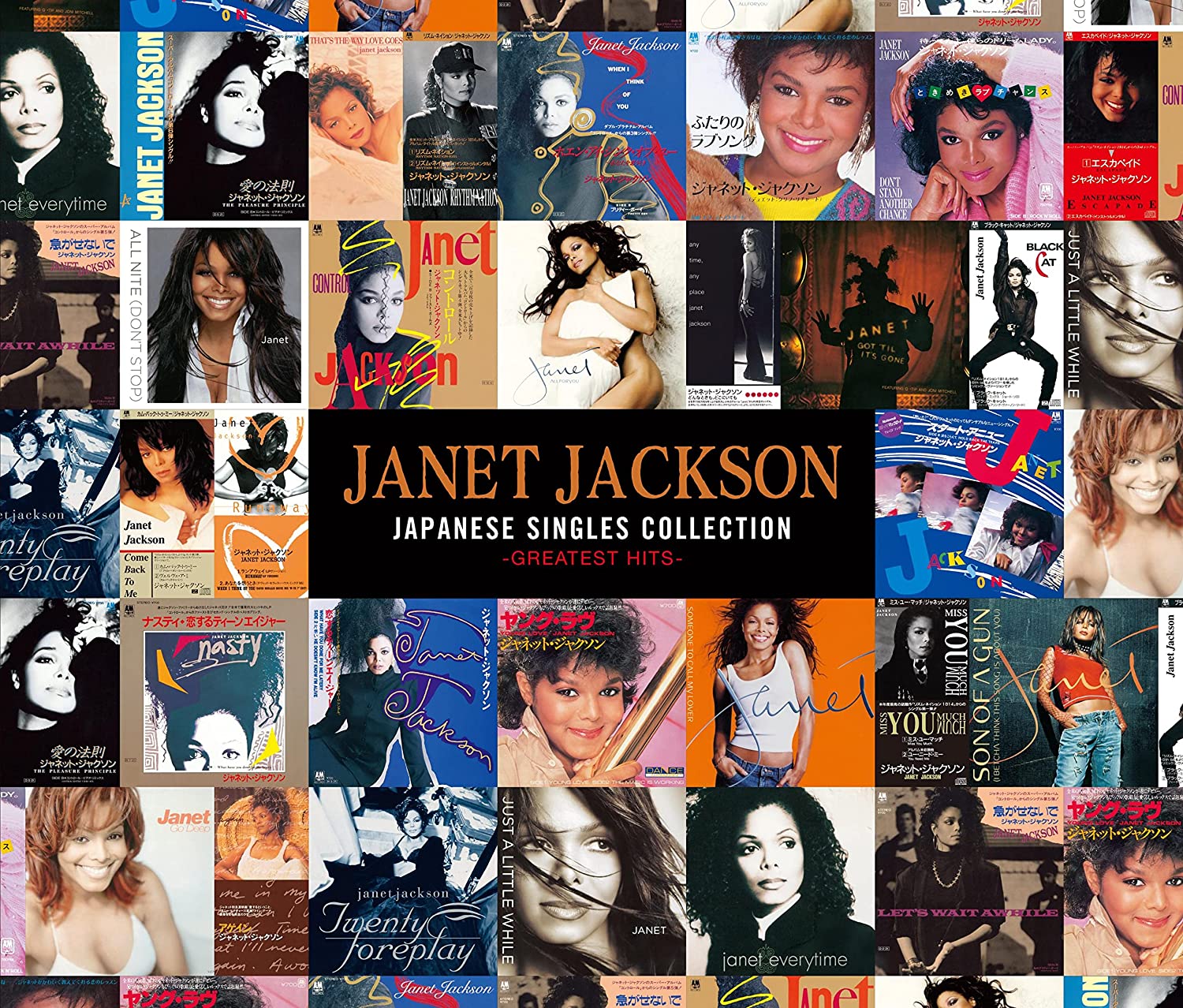 Japanese Singles Collection Janet Jackson
/
CD 1

Young Love (Edited Version)
Don't Stand Another Chance
Two To The Power Of Love
Start Anew
What Have You Done For Me Lately
Nasty
When I Think Of You
Control
Let's Wait Awhile
The Pleasure Principle
Miss You Much (7″ Edit)
Rhythm Nation (7″ Edit)
Escapade
Alright (7″ R&B Remix)
Come Back To Me (7″ I'm Beggin You Mix)
Black Cat (Video Mix / Short Solo)
Love Will Never Do (Without You) (Single Version)
State Of The World (United Nations 7″)
That's The Way Love Goes

CD 2

If (Radio Edit)
Again
Because Of Love
Any Time, Any Place (R. Kelly Mix)
You Want This (Remix)
What'll I Do (Dave Navarro Mix)
Runaway
Twenty Foreplay (Slow Jam International Edit)
Got 'Til It's Gone feat. Q-Tip & Joni Mitchell (Radio Edit)
Together Again (Radio Edit)
Every Time
Go Deep
You
Doesn't Really Matter (Radio Edit)
All For You (Radio Edit)
Someone To Call My Lover (Single Edit)
Son Of A Gun (I Betcha Think This Song Is About You) feat. Carly Simon, Missy Elliott (The Original Flyte Tyme Remix))
Just A Little While (Single Radio Edit)
All Nite (Don't Stop)

DVD

Dream Street
What Have You Done For Me Lately
Nasty
When I Think of You
Control
Let's Wait Awhile
The Pleasure Principle
Miss You Much
Rhythm Nation
Escapade
Alright
Come Back To Me
Black Cat
Love Will Never Do (Without You)
The Knowledge
That's The Way Love Goes
If
If (All Dance Version)
Again
Because Of Love
Any Time, Any Place
You Want This
Whoops Now
What'll I Do
Runaway
Twenty Foreplay
Got 'Til It's Gone
Together Again
I Get Lonely
Every Time
Go Deep
You
Doesn't Really Matter
All For You
Someone To Call My Lover
Son Of A Gun (I Betcha Think This Song Is About You)
Just A Little While
I Want You
All Nite (Don't Stop)
Call On Me
So Excited
Feedback
Rock with U
Make Me