 News
Joan As Police Woman / Cover Two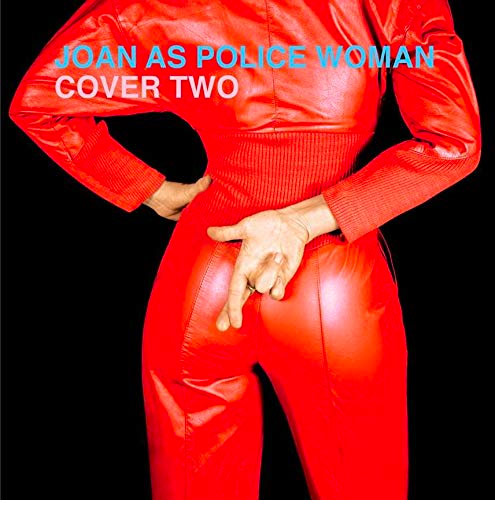 Brooklyn's Joan As Police Woman follows up her 2009 covers album (called simply, Cover) with Cover Two, another ten-track diversion into the interpretation of other artists' work.

The original release was somewhat limited – it was only available via JAPW's store – and remains unavailable on vinyl. This time around, Cover Two is easier to get hold of and fans can choose from CD or red vinyl.
Songs include her version of Prince's 'Kiss' (a live favourite and already available on the last year's JOANTHOLOGY collection; Michael McDonald's classic 'I Keep Forgettin' (from 1982's If That's What I Takes) ; the title track from Neil Young's once elusive On The Beach (originally issued in 1974), and Blur's 'Out Of Time' (from 2003's Think Tank).
The LP is pressed on red vinyl (limited to 2,000 units worldwide) and the CD comes in a gatefold card wallet.
Cover Two is released on 1 May 2020.
Compare prices and pre-order
Joan As Police Woman
Cover Two - Limited Red Vinyl
Compare prices and pre-order
Joan As Police Woman
Cover Two - CD edition
1. Kiss (Prince)
2. Spread (Outkast)
3. Under Control (The Strokes)
4. Not The Way (Cass McCombs)
5. I Keep Forgettin' (Michael Macdonald)
6. Life's What You Make It (Talk Talk)
7. Out of Time (Blur)
8. On The Beach (Neil Young)
9. There Are Worse Things I Could Do (Warren Casey and Jim Jacobs)
10. Running (Gil Scott-Heron)