 News
Pre-order a signed Haim CD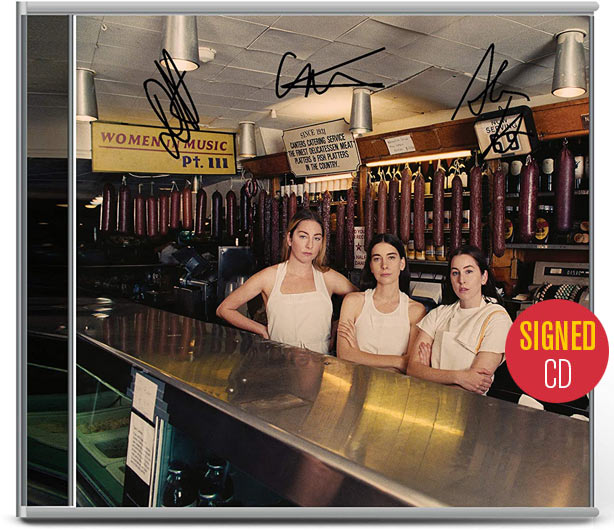 Secure a signed copy of the CD of the new album
Haim's new album Women in Music Pt III is available to pre-order as a limited edition signed CD right now.

This is the American rock/pop trio's third studio album and it will feature 16 songs, although the full track listing is still to be revealed. You can preview 'The Steps' below.
Because of the length of the album, this will be a 2LP vinyl pressing. The signed CD is an Amazon UK exclusive and it's no more expensive than the standard version, so it's rather a no-brainer, if you fancy putting in a pre-order!
Women in Music Pt III was originally due to be issued in April but will now be released on 26 June 2020.
Compare prices and pre-order
HAIM
Women in Music Pt III - signed CD
Compare prices and pre-order
HAIM
Women in Music Pt III - 2LP vinyl
Compare prices and pre-order
HAIM
Women in Music Pt III - standard CD
CD –
Los Angeles
The Steps
I Know Alone
Up From A Dream
Gasoline
3am
Don't Wanna
Another Try
Leaning On You
I've Been Down
Man From The Magazine
All That Ever Mattered
FUBT
Now I'm In It
Hallelujah
Summer Girl
Vinyl
Los Angeles
The Steps
I Know Alone
Up From A Dream
Gasoline
3am
Don't Wanna
Another Try
Leaning On You
I've Been Down
Man From The Magazine
All That Ever Mattered
FUBT
Summer Girl
Now I'm In It
Hallelujah