 News
Last chance to order the Duran Duran blu-ray
Pre-order window about to close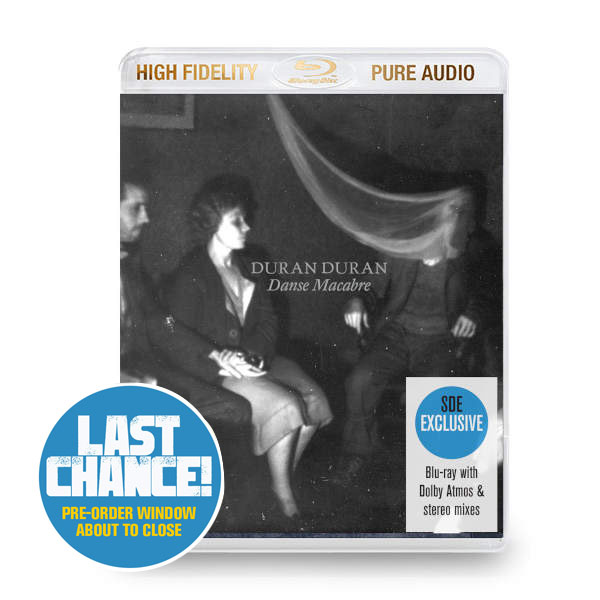 Thank you for all your enthusiasm for the Duran Duran Danse Macabre blu-ray audio, which is No 13 in the SDE Surround Series. The pre-order window officially closes today, so this is your last chance (on the stairway) to secure a copy, although we'll extend it for another couple of days until we reach the weekend!
The album features three brand new Duran Duran songs, covers of tracks by other artists including Talking Heads, Billy Eilish and Siouxsie & the Banshees and re-recordings of a few old Duran numbers, including B-side Secret Oktober. Andy Taylor returns to play guitar for much of this record!
The Blu-ray Audio is a global exclusive for SDE and not available via any other retailer. It features two new immersive spatial audio mixes of Danse Macabre by Bob Clearmountain (Dolby Atmos and 5.1) as well as a hi-res stereo mix (96/24).
Don't miss out! Place your pre-order by either heading off to the SDE shop using this link, or alternatively use the buy button ('add to cart') below. We ship worldwide and there's now no extra charges for EU customers.
The Danse Macabre blu-ray audio is a collaboration between BMG and SDE and will be released on 27 October 2023. Your blu-ray will ship with a free collectors' edition SDE Surround Series slipcase!
TECHNICAL NOTES: This blu-ray audio requires a blu-ray player. Decoding the Dolby Atmos mix requires a Dolby Atmos-certified soundbar or a Dolby Atmos-compatible AV Receiver/Amp. The Dolby Atmos mix will 'fold down' to 5.1 or stereo if a Dolby Atmos decoder is not detected.
Tracklisting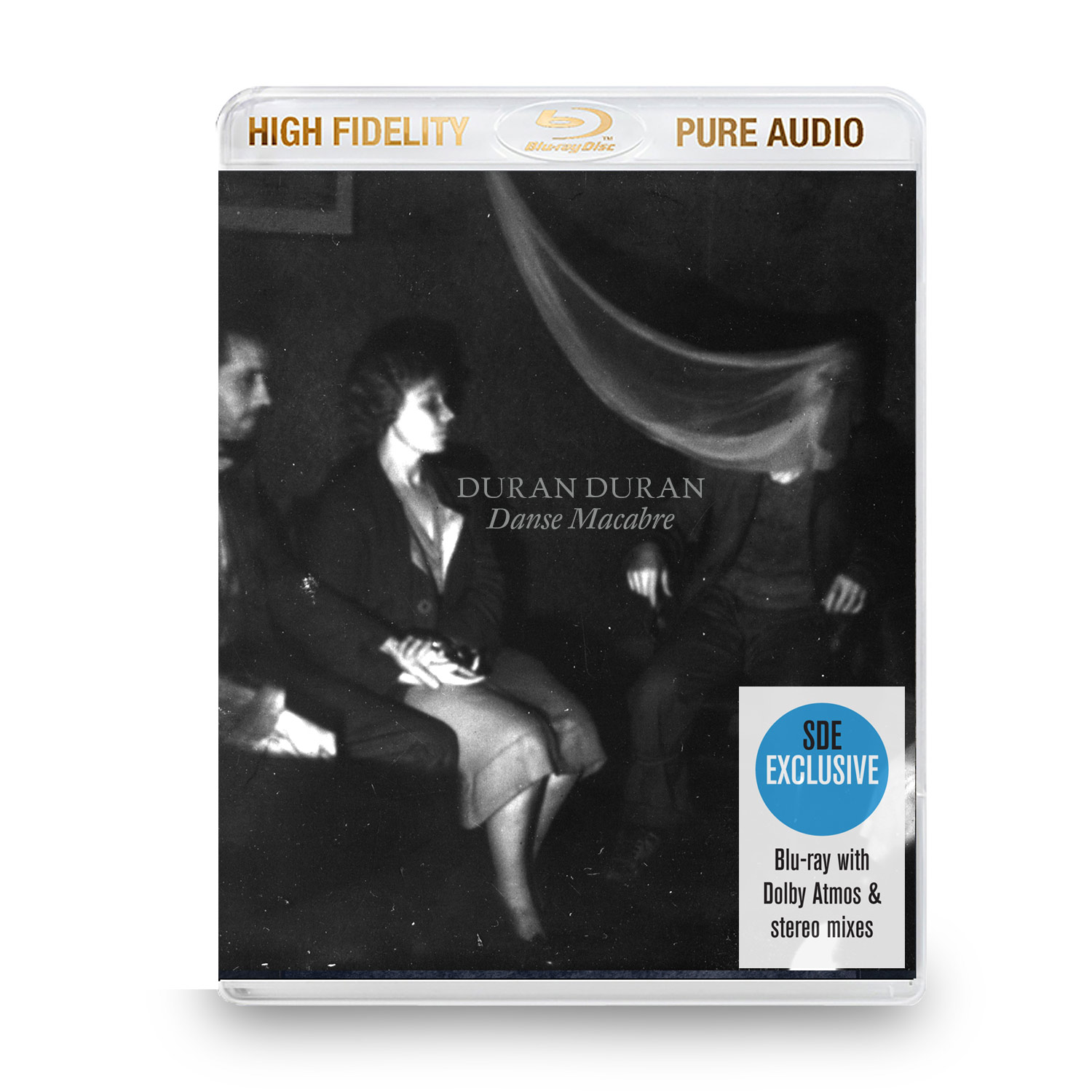 Danse Macabre Duran Duran
/
SDE-exclusive blu-ray audio
Nightboat
Black Moonlight *
Love Voudou
Bury A Friend (Billie Eilish cover)
Supernature (Cerrone cover)
Danse Macabre *
Secret Oktober 31st
Ghost Town (Specials cover)
Paint It Black (Rolling Stones cover)
Super Lonely Freak (Duran/Rick James mash-up)
Spellbound (Siouxsie & the Banshees cover)
Psycho Killer (Talking Heads cover)
Confession in the Afterlife *

*new Duran Duran song