 News
Leo Sayer / The London Years 1973-1975 / signed 3LP vinyl box set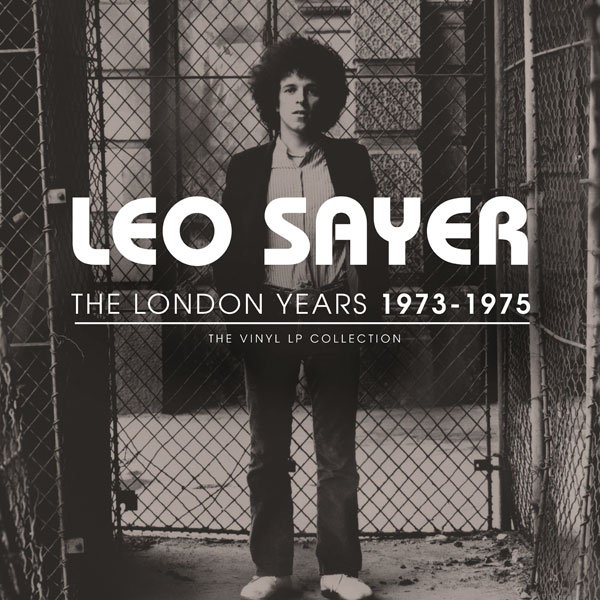 3LP CLEAR vinyl set • SIGNED print • Classic early material
Leo Sayer just recently turned 70 and to mark the occasion Demon Records are issuing a couple of special vinyl packages including a three-LP box set, The London Years 1973-1975, which ships with a SIGNED 12″ x 12″ print.

The London Years features Sayer's first three studio albums: Silverbird (1973), Just A Boy (1974) and Another Year (1975). All three reached the UK top ten and together they contain some of Sayer's best loved songs, including The Show Must Go On, One Man  Band, Long Tall Glasses, Giving It Away and Moonlighting.
As well as the signed print, The London Years is pressed on CLEAR vinyl and the project has been overseen by Leo himself. This is the first in a series of planned vinyl sets.
The London Years 1973-1975 will be released on 28 September 2018. The same day will see his recent Gold Collection hits set issued on gold vinyl.
Compare prices and pre-order
Leo Sayer
London Years - 3LP clear vinyl + signed print
Compare prices and pre-order
Leo Sayer
Gold Collection on Gold vinyl
LP 1 – Silverbird
1. Innocent Bystander
2. Goodnight Old Friend
3. Drop Back
4. Silverbird
5. The Show Must Go On
6. The Dancer
7. Tomorrow
8. Don't Say It's Over
9. Slow Motion
10. Oh Wot A Life
11. Why Is Everybody Going Home
LP 2 – Just A Boy
1. Telepath
2. Train
3. The Bells Of St. Marys
4. One Man Band
5. In My Life
6. When I Came Home This Morning
7. Long Tall Glasses
8. Another Time
9. Solo
10. Giving It All Away
LP 3 – Another Year
1. Bedsitterland
2. Unlucky In Love
3. The Last Gig of Johnny B. Goode
4. On The Old Dirt Road
5. I Will Not Stop Fighting
6. Moonlighting
7. Streets Of Your Town
8. The Kid's Grown Up
9. Only Dreaming
10. Another Year