 News
Pop Group / 'y' definitive edition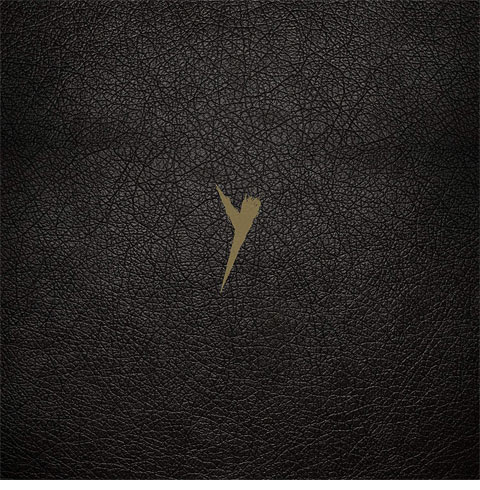 Bristol band The Pop Group's 1979 debut album 'y' is being reissued as a multi-disc deluxe vinyl and CD packages.

The band released two albums before going their own separate ways in 1981 and the acclaimed debut has now been remastered from the original tapes and cut at half speed at Abbey Road Studios for the 40th anniversary.
The vinyl box is a four-record set on black vinyl (a very limited gold vinyl is sold out) and bonus material includes a 10-track album called Alien Blood – which features never heard material from the archive including embryonic versions songs like of 'Thief of Fire' – and Y Live a live album which features performances from a variety of locations including New York, Manchester and Brussels. The other vinyl record features the single is She Is Beyond Good And Evil.
The box set also includes a 12-inch booklet and as can be seen in the video above, there are posters with most of the records.
The 3CD set contains the same content (the two tracks from the single appended to the album) and comes packaged as three jewel cased CDs in an outer box.
These new editions of Y are out now. The band will be touring at the end of 2019 and throughout 2020 in support of the reissue.
Compare prices and pre-order
The Pop Group
Y definitive edition 4LP black vinyl box
Compare prices and pre-order
Pop Group
Y definitive edition 3CD set
3LP + 7″ single box set
Y (Remastered + cut using half speed mastering at Abbey Road)
Side A
1 Thief Of Fire (Remastered)
2 Snowgirl (Remastered)
3 Blood Money (Remastered)
4 Savage Sea (Remastered)
5 We Are Time (Remastered)
Side B
1 Words Disobey Me (Remastered)
2 Don't Call Me Pain (Remastered)
3 Boys From Brazil (Remastered)
4 Don't Sell Your Dreams (Remastered)
She Is Beyond Good And Evil (Remastered) 7″ single
A She Is Beyond Good And Evil (Remastered)
B1 3:38 (Remastered)
Alien Blood
Side A
1 Kiss The Book
2 Blood Money (Slow Thief)
3 Don't Call Me Pain (First Mix)
4 Words Disobey Me (Dennis the Menace Mix)
5 We Are Time (Ricochet)
Side B
1 Thief Of Fire (Bass Addict)
2 Savage Sea (Sparse)
3 Boys From Brazil (Ridge Reels)
4 Snowgirl (Take 3)
5 Don't Sell Your Dreams ('A' Mix)
Y – Live
Side A
1 Thief Of Fire (Live)
2 Snowgirl (Live)
3 Blood Money (Live)
4 Savage Sea (Live)
5 We Are Time (Live)
1 Words Disobey Me (Live)
2 Don't Call Me Pain (Live)
3 Boys From Brazil (Live)
4 Don't Sell Your Dreams (Live)
3CD set
CD1
Y (Remastered)
1 Thief Of Fire (Remastered)
2 Snowgirl (Remastered)
3 Blood Money (Remastered)
4 Savage Sea (Remastered)
5 We Are Time (Remastered)
6 Words Disobey Me (Remastered)
7 Don't Call Me Pain (Remastered)
8 Boys From Brazil (Remastered)
9 Don't Sell Your Dreams (Remastered)
10 She Is Beyond Good And Evil (Remastered)
11 3:38 (Remastered)
CD2
Alien Blood
1 Kiss The Book
2 Don't Call Me Pain (First Mix)
3 Thief Of Fire (Bass Addict)
4 Words Disobey Me (Dennis the Menace Mix)
5 Don't Sell Your Dreams ('A' Mix)
6 Boys From Brazil (Ridge Reels)
7 Savage Sea (Sparse)
8 Snowgirl (Take 3)
9 Blood Money (Slow Thief)
10 We Are Time (Ricochet)
CD3
Y – Live
1 Thief Of Fire (Live)
2 Snowgirl (Live)
3 Blood Money (Live)
4 Savage Sea (Live)
5 We Are Time (Live)
6 Words Disobey Me (Live)
7 Don't Call Me Pain (Live)
8 Boys From Brazil (Live)
9 Don't Sell Your Dreams (Live)