 News
Liam Gallagher / Why Me? Why Not.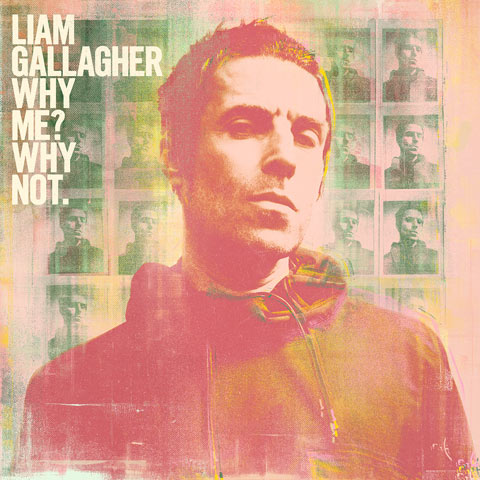 Liam Gallagher's new album, Why Me? Why Not., has been announced and will be released in September via the newly-rebranded Warner Records.

The album has been written with Andrew Wyatt and Greg Kurstin (who also produces). "I wrote some songs on my own for the last album, but this time it's all co-writes," said Liam, in a statement. "Reason being is I want it to be even better than As You Were. I know my strengths and I know my limitations. I'm an OK songwriter, but I'm a great singer and frontman. I want the second album to be a step-up because the hardest thing to do is to make something the same, only better. So that's what we've done."
The album will be available on limited edition indies-only 'bottle green' vinyl, as well as black vinyl and CD.
Why Me? Why Not is released on 20 September 2019. You can pre-order the limited coloured vinyl via the SDE shop.
Compare prices and pre-order
Liam Gallagher
Why Me? Why Not - black vinyl LP
Compare prices and pre-order
Liam Gallagher
Why Me? Why Not - CD edition
Shockwave
One of Us
Once
Now That I've Found You
Halo
Why Me? Why Not.
Be Still
Alright Now
Meadow
The River
Gone