 News
Lloyd Cole & the Commotions: Collected Recordings 1983-89 vinyl box set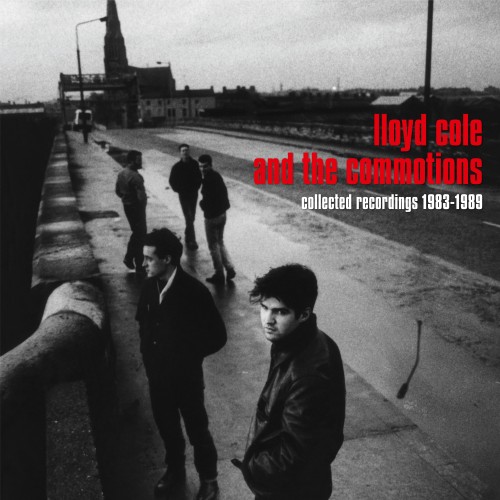 2015 CD box set comes to vinyl in limited numbers
The Lloyd Cole and the Commotions Collected Recordings 1983-1989 box set is being released on vinyl at the end of this month.

Issued on CD in 2015, this new vinyl package contains the same audio content as the previous set, but not the postcards or the DVD with the videos. Specifically, you get the three Commotions albums (Rattlesnakes, Easy Pieces and Mainstream) and the bonus material resequenced from two CDs to three vinyl LPs. The extra material is now called B-Sides and Outtakes, Demo Recordings and Rarities, Remixes & Live.
The material has all been remastered for vinyl and this process was supervised by Lloyd Cole. The vinyl is 140g and there is no download code ("because Universal own the digital rights" says Cole).
The six vinyl records come with printed inner sleeves and reside in a box with a 20-page LP-sized booklet with an extensive essay by Pete Paphides.
This box is limited to 1000 units and is being issued by Tapete Records in Germany. At the moment Lloyd Cole's own shop is shipping to US only, so that's the option for those in America (with the bonus that he will sign/dedicate). For those in Europe (and beyond) Lloyd is recommending Tapete's own online shop. They are actually the only two places you are supposed to be able to get this at the moment, but Rough Trade in the UK are listing it, albeit it's more expensive and they are saying (incorrectly) that it's limited to 500.
Collected Recordings 1983-1989 will be released on 31 July 2020. Read the SDE interview with Lloyd Cole conducted around the time of the original CD box set.