 News
Madonna / New album: Madame X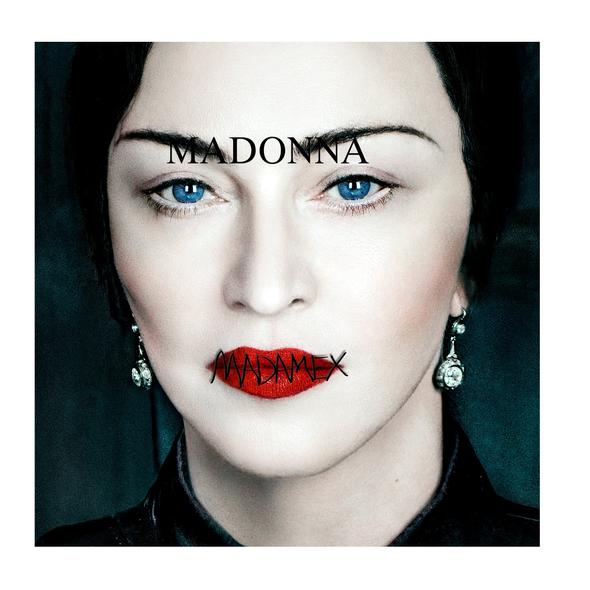 Madonna will release a new album, Madame X, in June.
I wasn't going to post about this release, but quite a few of you have been in touch asking me about the various formats, so here we go…

The "highly-anticipated" album is a result of Madonna being influenced "by living in Lisbon" will be issued in June.Producers on the album include Mirwais, Mike Dean and Diplo and in its basic form it is a 13-track long-player with plenty of songs that 'feature' people you probably have never heard of (Quavo, Swae Lee or Anitta, anyone?).
There is a two-CD deluxe edition which is packaged as a 'casebound' hardcover book and appears to have five bonus tracks, two on the first CD and on the second disc another three, bringing the total to 18.
The vinyl edition is 2LP and features 15 tracks, as does the 'deluxe' cassette edition. As far as I can recall, this is Madge's first album that comes as a deluxe box set edition. This box brings together the deluxe 2CD edition, the cassette, an exclusive seven-inch picture disc featuring album track 'I Rise', a double-sided poster and a 'tattoo sheet.' Note that this box doesn't include the vinyl edition of the album. Amazon France appear to have the best price on this set right now.
The first song issued from the album is Medellin which you can preview above. The track feels rather lightweight and somewhat generic but to be fair is a bit of a grower. That said, to these ears it lacks any 'wow' factor and certainly doesn't compare well to any lead singles from what you might call the 'classic' Madonna era which I would say ended with the Music album in 2000.
In addition to the formats listed above FNAC in France have a special CD edition which appears to be the 15 track version on a single CD. I would take an educated guess that the USA Target exclusive version is the same edition (HMV are also doing this version, but it's not pre-orderable online due to the fact that they don't have a webstore right now).
Madame X will be released on 14 June 2019. Leave comment on SDE and let us know if you like Madonna's 'new direction'.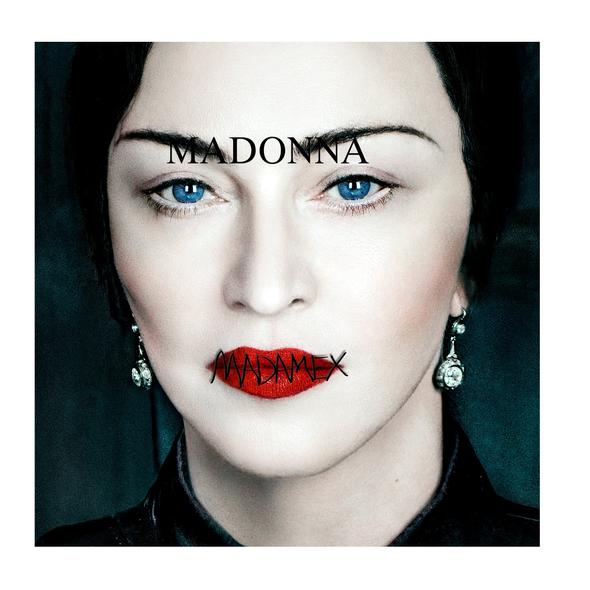 Madame X / standard CD
1. Medellín with Maluma
2. Dark Ballet
3. God Control
4. Future ft. Quavo
5. Batuka
6. Killers Who Are Partying
7. Crave ft. Swae Lee
8. Crazy
9. Come Alive
10. Faz Gostoso ft. Anitta
11. Bitch I'm Loca ft. Maluma
12. I Don't Search I Find
13. I Rise
Madame X / 2LP vinyl
1. Medellín with Maluma
2. Dark Ballet
3. God Control
4. Future ft. Quavo
5. Batuka
6. Killers Who Are Partying
7. Crave ft. Swae Lee
8. Crazy
9. Come Alive
10. Extreme Occident
11. Faz Gostoso ft. Anitta
12. Bitch I'm Loca ft. Maluma
13. I Don't Search I Find
14. Looking for Mercy
15. I Rise
Madame X / 2CD edition
CD 1
1. Medellín with Maluma
2. Dark Ballet
3. God Control
4. Future ft. Quavo
5. Batuka
6. Killers Who Are Partying
7. Crave ft. Swae Lee
8. Crazy
9. Come Alive
10. Extreme Occident
11. Faz Gostoso ft. Anitta
12. Bitch I'm Loca ft. Maluma
13. I Don't Search I Find
14. Looking for Mercy
15. I Rise
CD 2
3 Bonus tracks (titles not available)
Madame X / cassette
1. Medellín with Maluma
2. Dark Ballet
3. God Control
4. Future ft. Quavo
5. Batuka
6. Killers Who Are Partying
7. Crave ft. Swae Lee
8. Crazy
9. Come Alive
10. Extreme Occident
11. Faz Gostoso ft. Anitta
12. Bitch I'm Loca ft. Maluma
13. I Don't Search I Find
14. Looking for Mercy
15. I Rise