 News
Mantronix: The Album reissue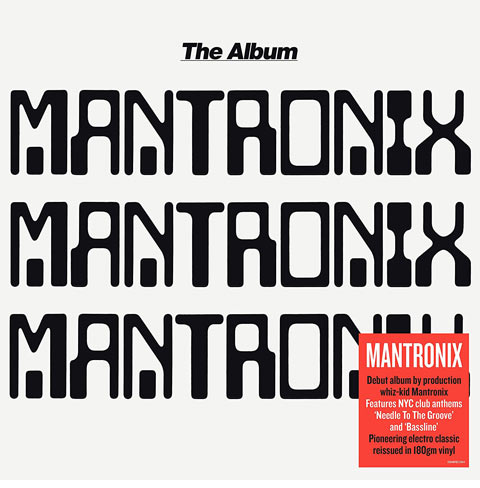 Mantronix: The Album, the influential debut by 1980s hip-hop electro funk group Mantronix, is being reissued on heavyweight vinyl next month.

The group was formed by DJ Kurtis Mantronik and rapper MC Tee in New York in 1984, and was a pioneering blend of hip hop, samples and electronic music.
Mantronix: The Album, was first released in 1985, managed to expand the language of electronic music with classic singles 'Needle To The Groove', 'Fresh Is The Word' and the UK Top 40 hit 'Bassline' being enormous in the clubs, and while the debut album was not an enormous commercial success at the time, it has gone on to be a touchstone of all that has come along since, ending up well-placed in many an end-of-year list.
Mantronix: The Album is released on 31 May 2019.
Compare prices and pre-order
Mantronix
The Album [VINYL]
Side One
Bassline
Needle To The Groove
Mega-Mix
Side Two
Hardcore Hip-Hop
Ladies
Get Stupid 'Fresh' Part 1
Fresh Is The World