 News
Marc Almond / The Stars We Are deluxe
2CD+DVD and expanded 2LP vinyl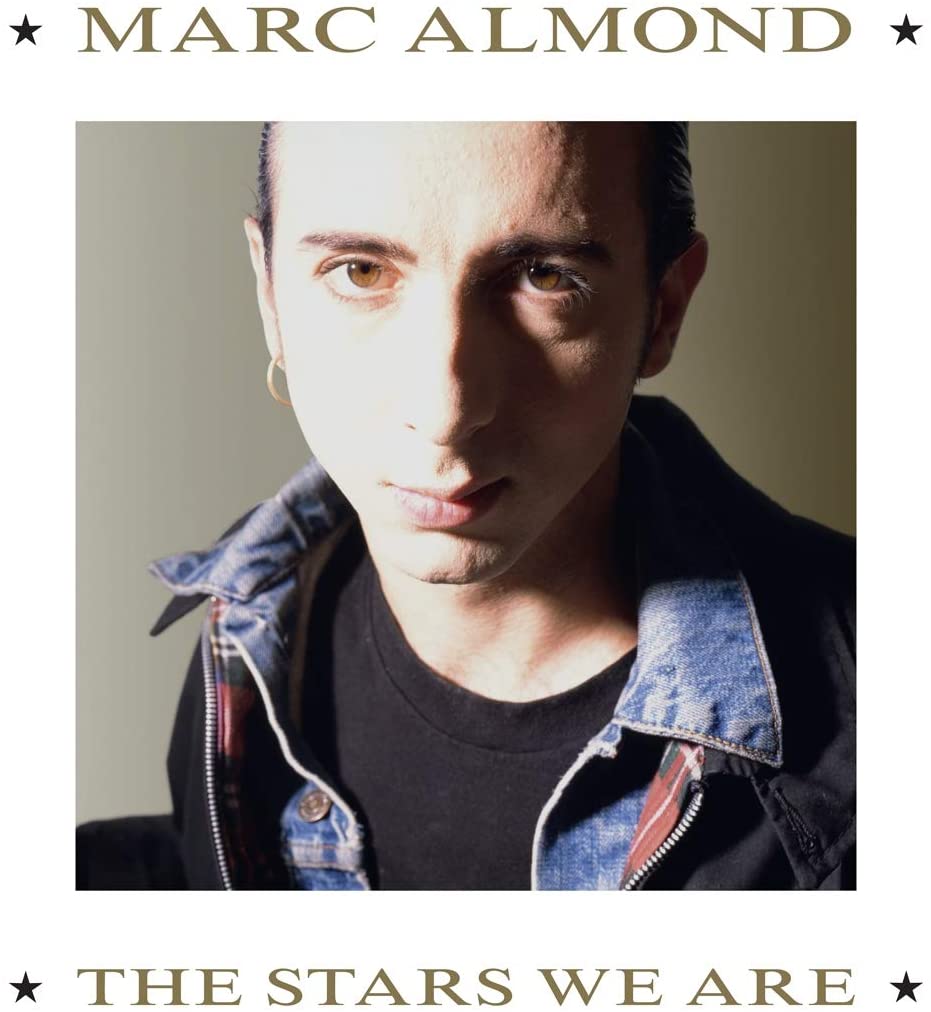 Cherry Red will reissue Marc Almond's 1988 album The Stars We Are in January next year.

Almond's fourth album featured the singles 'Tears Run Rings', 'Bitter-Sweet' and most notably his cover of Gene Pitney's 'Something's Gotten Hold Of My Heart'. The duet version of that song with Pitney was of course an enormous hit, reaching number one in the UK for four weeks in early 1989.
The 2CD+DVD reissue features the album, B-sides, remixes and promo videos. CD 1 features the album and the original two CD bonus tracks ('The Frost Comes Tomorrow' and 'Kept Boy'). Interestingly, the reissue doesn't maintain the solo version of 'Something's Gotten Hold Of My Heart' (which was what was on the original album) but switches it for the duet 'hit' version, with the solo version relegated to CD 2. The first disc is completed with B-sides 'Everything I Wanted Love To Be', 'King of The Fools' and 'Real Evil'.
CD 2 features "all known" extended and remix versions of the album tracks and the DVD (which is PAL, region 0) collects all six promo videos including the Tim Pope-directed 'Bitter-Sweet' and the alternate U.S. version video of 'Tears Run Rings' as directed by Peter 'Sleazy' Christopherson.
The packaging is the same as the recent Sigue Sigue Sputnik reissue, one of those soft-pak 'capacity wallets'. It comes with a 36-page booklet featuring sleeve notes and lyrics.
In addition to the 2CD+DVD set there is an expanded 2LP vinyl package with the bonus LP offering the CD bonus tracks and B-sides along with a few key remixes.
This expanded reissue of The Stars We Are will be released on 22 January 2021.
Compare prices and pre-order
Marc Almond
The Stars We Are 2CD+DVD deluxe
Compare prices and pre-order
Marc Almond
The Stars We Are - 2LP vinyl edition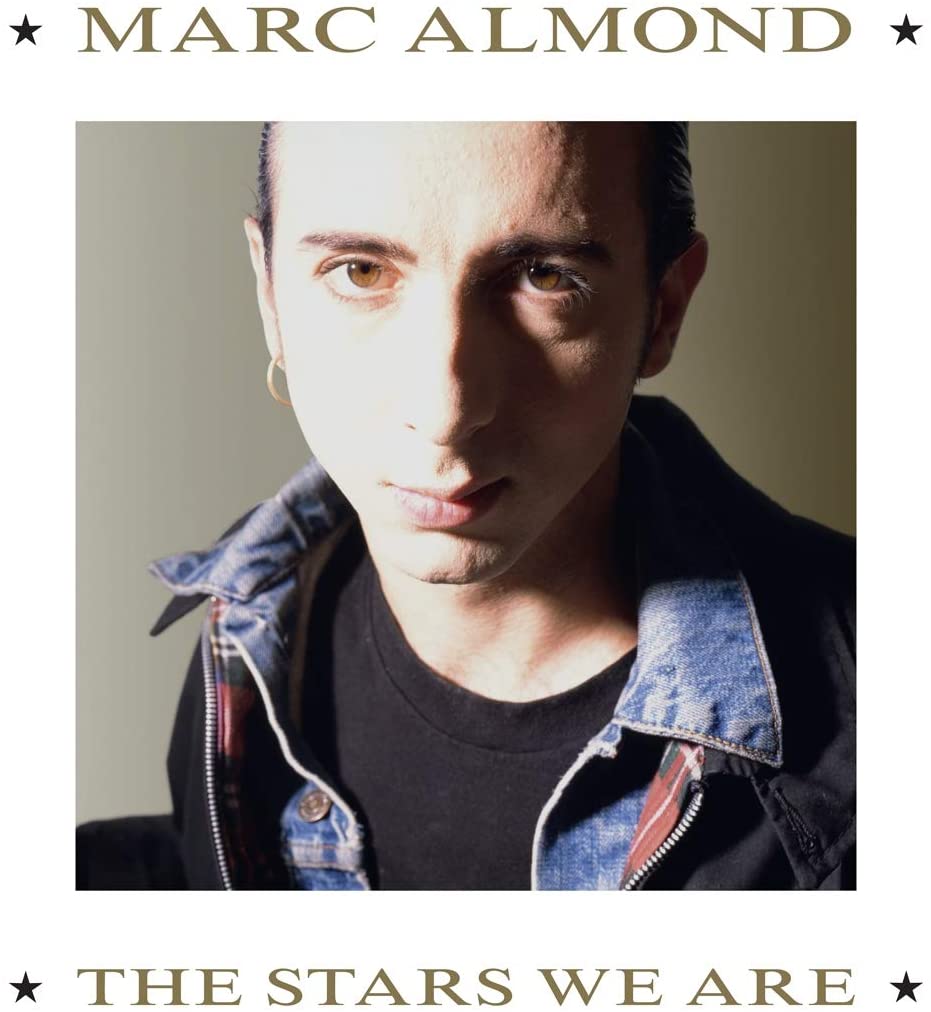 The Stars We Are 2CD+DVD
CD 1:
ORIGINAL ALBUM PLUS B-SIDES
1. THE STARS WE ARE
2. THESE MY DREAMS ARE YOURS
3. BITTER-SWEET
4. ONLY THE MOMENT
5. YOUR KISSES BURN (FEATURING SPECIAL GUEST STAR NICO)
6. THE VERY LAST PEARL
7. TEARS RUN RINGS
8. SOMETHING'S GOTTEN HOLD OF MY HEART (FEATURING SPECIAL GUEST STAR GENE PITNEY)
9. THE SENSUALIST
10. SHE TOOK MY SOUL IN ISTANBUL
11. THE FROST COMES TOMORROW
12. KEPT BOY (FEATURING SPECIAL GUEST STAR AGNES BERNELLE)
13. EVERYTHING I WANTED LOVE TO BE
14. KING OF THE FOOLS
15. REAL EVIL
CD 2
ALTERNATE VERSIONS
1. THE STARS WE ARE (Full Length Mix)
2. TEARS RUN RINGS (12" Version)
3. BITTER-SWEET (12" Version)
4. ONLY THE MOMENT (All The Time In The World Mix)
5. THESE MY DREAMS ARE YOURS (Through The Night Mix)
6. TEARS RUN RINGS (Justin Strauss Remix)
7. BITTER-SWEET (The Big Beat Mix)
8. THE SENSUALIST (Ultimate Ecstasy Mix)
9. SHE TOOK MY SOUL IN ISTANBUL (The Blue Mosque Mix)
10. TEARS RUN RINGS (The 'La Magia' Dance Mix)
11. SOMETHING'S GOTTEN HOLD OF MY HEART (Solo Version)
DISC THREE: DVD

PROMOTIONAL VIDEOS
1. TEARS RUN RINGS
2. BITTER-SWEET
3. SOMETHING'S GOTTEN HOLD OF MY HEART (FEATURING SPECIAL GUEST STAR GENE PITNEY)
4. ONLY THE MOMENT
5. THE STARS WE ARE
6. TEARS RUN RINGS (U.S. VERSION)
PAL – Region 0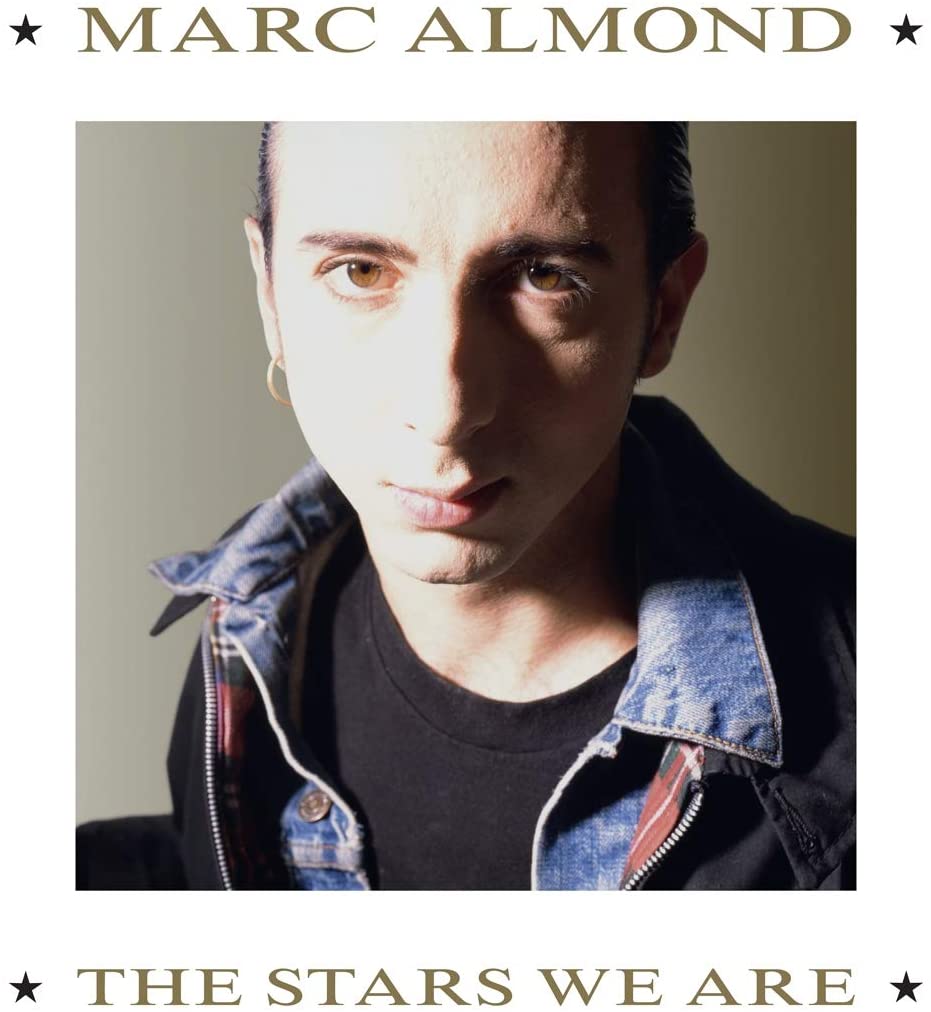 The Stars We Are 2LP vinyl
ORIGINAL ALBUM
SIDE ONE
1. The Stars We Are
2. These My Dreams Are Yours
3. Bitter-Sweet
4. Only The Moment
5. Your Kisses Burn (Ft Special Guest Star Nico)
SIDE TWO
1. The Very Last Pearl
2. Tears Run Rings
3. Something's Gotten A Hold Of My Heart (Featuring Special Guest Star Gene Pitney)
4. The Sensualist
5. She Took My Soul In Istanbul
B-SIDES AND ALTERNATIVE VERSIONS
SIDE THREE
1. The Frost Comes Tomorrow
2. Kept Boy (Featuring Special Guest Star Agnes Bernelle)
3. Everything I Wanted Love To Be
4. King Of The Fools
5. Real Evil
SIDE FOUR
1. The Stars We Are (Full Length Mix)
2. These My Dreams Are Yours (Through The Night Mix)
3. Something's Gotten A Hold Of My Heart (Solo Version)