 News
Marillion continue Clutching At Straws campaign with remix on 2LP vinyl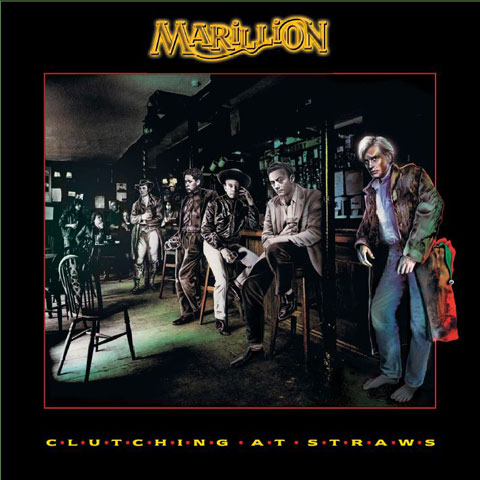 Stereo remix of the '87 album also issued as standalone CD
Marillion are reissuing their Clutching At Straws album on double vinyl this June.

The band's fourth album, which reached number two on its release almost 32 years to the month, was the last studio album to feature Fish as the lead singer, and followed up the chart-topping Misplaced Childhood.
Like Misplaced, the album was produced by Chris Kimsey, and it featured three top 40 hits ('Incommunicado', 'Sugar Mice' and 'Warm Wet Circles').
The album was remixed by Andy Bradfield & Avril Mackintosh and was last released as part of the Clutching At Straws box set in November 2018, but this standalone vinyl set (and a single CD edition) gives fans the option to own this remix by itself rather than shell out for the much more expensive deluxe packages (although they are still available, and it has to be said that the 4CD+blu-ray is great value).
Clutching At Straws is reissued on 7 June 2019
Compare prices and pre-order
Marillion
Clutching at Straws 2018 remix - 2LP vinyl
Compare prices and pre-order
Marillion
Clutching at Straws 2018 remix - CD edition
You might also like…
Compare prices and pre-order
Marillion
Clutching at Straws - 4CD+blu-ray deluxe
Compare prices and pre-order
Marillion
Clutching at Straws - 5LP vinyl box
Clutching At Straws: 2018 re-mix 2LP vinyl
Side one:
Hotel Hobbies
Warm Wet Circles
That Time of the Night (The Short Straw)
Side two:
Going Under (Alternate Version)
Just or the Record
White Russian
Side three:
Incommunicado
Torch Song
Slàinte Mhath
Side four:
Sugar Mice
The Last Straw/  Happy Ending