 News
Matt Berry / Television Themes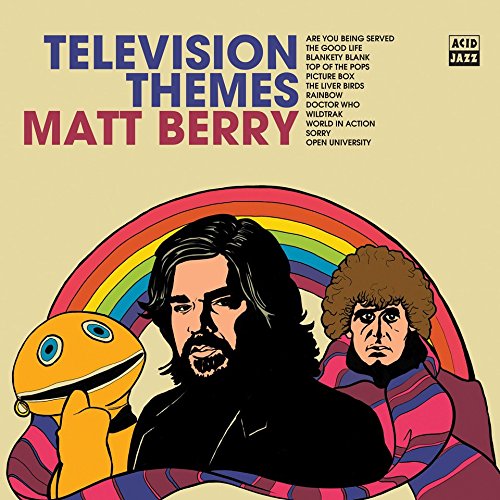 Here's one of those albums where all you have to do is take a look at the cover and you know you want it! I refer to Matt Berry's forthcoming Television Themes.

The actor and writer is well known in the UK for his work on TV programmes like Toast of London, The IT Crowd etc., but Berry is also a talented and respected musician. As well as well as composing music for some of his own shows (and Steve Coogan's brilliant Saxondale) he has released six studio albums, many of them on the Acid Jazz label (who will issue Television Themes).
The music on this album include Berry's interpretations of theme tunes to classic British sit coms like The Good Life, Are You Being Served, The Liver Birds, and Sorry!. In fact, Berry's take on Ronnie Hazzlehurt's Sorry! was used on an episode of Charlie Brooker's Screenwipe a few years back (compare it to the original)
Television Themes also features the music to Granada TV's 1970s gritty current affairs programme World In Action. This is a classic, and SDE remembered it early last year.
This collection also appears to include music to various TV 'idents' of bygone eras, including LWT (London Weekend Television) and Thames Television. The Doctor Who tmusic is likely to be the only music on here that has any kind of global recognition factor!
Television Themes will be released on 5 October 2018.
Compare prices and pre-order
Matt Berry
Television Themes - CD edition
Compare prices and pre-order
Matt Berry
Television Themes - vinyl LP
1. Are You Being Served?
2. The Good Life
3. LWT
4. Blankety Blank
5. Top of the Pops
6. Picture Box
7. The Liver Birds
8. Thames Television
9. Rainbow
10. Doctor Who
11. Wildtrak
12. World in Action
13. Sorry
14. Open University