SDE's favourite albums of 2021
Six albums we love from this year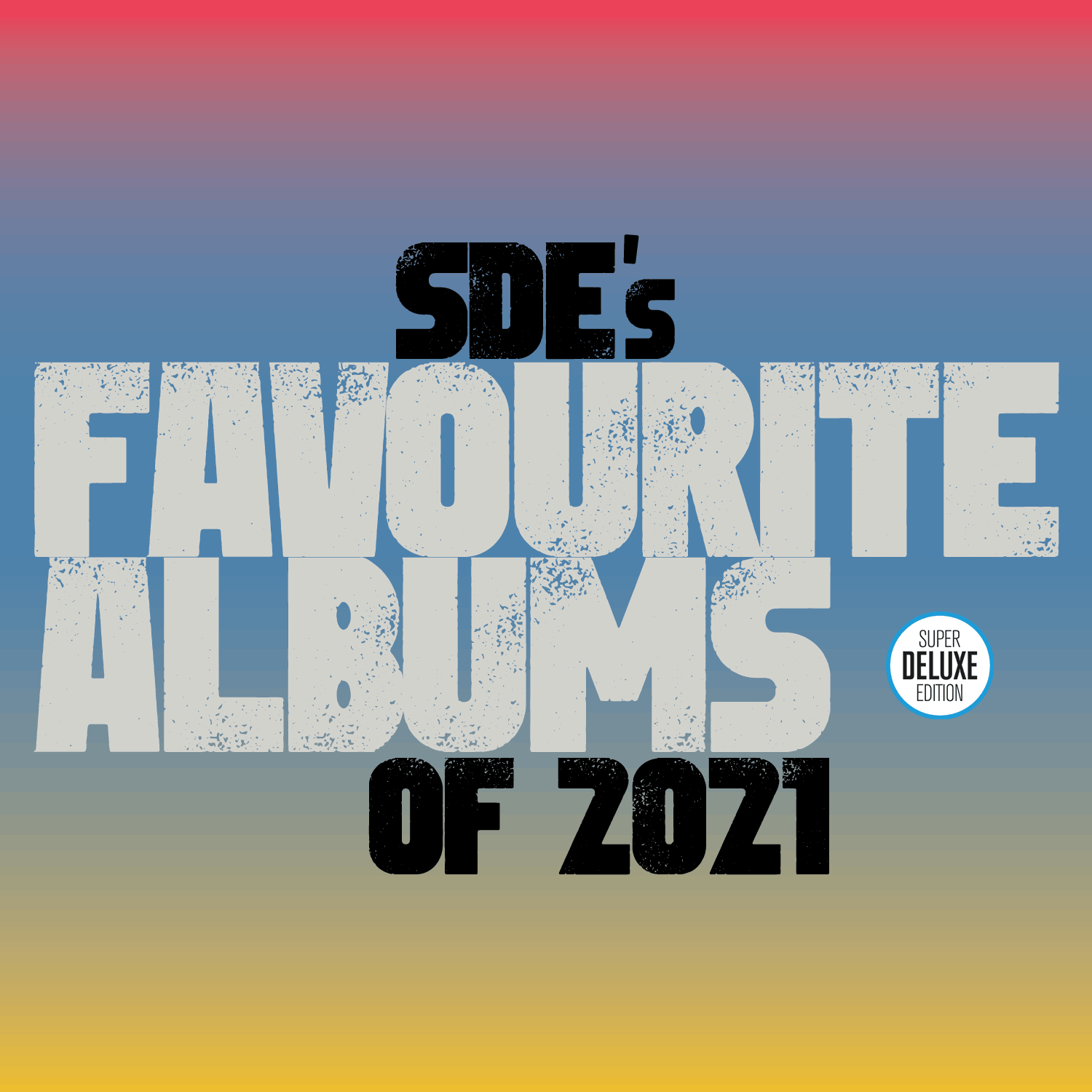 I have decided to use the word 'favourite' this year, rather than 'best', for SDE's look back at new albums of 2021, simply because 'best' rather suggests that you've listened to everything and of course that is not the case. So what follows is very much a small selection of highlights from albums that, for one reason or another, came to my attention and were listened to with some regularity. Of course, many other great records will have been released this year and this is where you come in! I urge you to post about your choices and favourites in the comments section because there's nothing better than discovering great music via recommendation!
---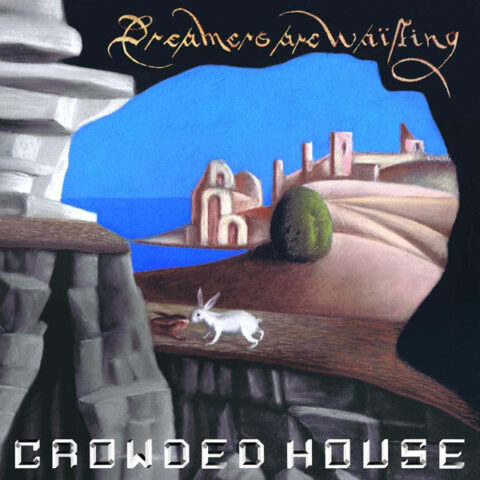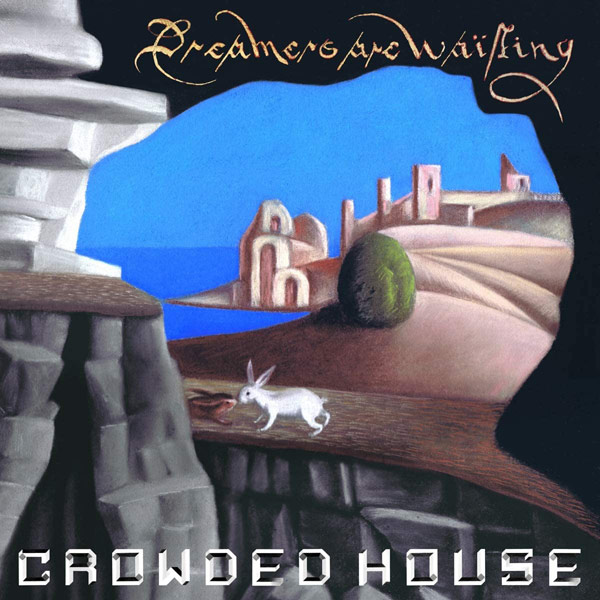 Album of the Year: Crowded House / Dreamers are Waiting
I will be honest, and admit that the last two Crowded House outings – 2006's Time On Earth and particularly 2010's Intriguer – had left me, not cold exactly, but perhaps with the feeling that I'd never really LOVE another CH studio album again (should one emerge). So when Dreamers are Waiting came along this year, I did approach it with a fair degree of trepidation and, at first, thought my worst fears were justified. The album initially felt too low-key, seemingly lacking the trademark big pop hooks and the songwriting craft of yore. It rather drifted by, politely, without making its mark.
Thankfully, I didn't just turn over to the TV page and forget this long-player. These first impressions were off the mark and the album revealed itself as a classic 'grower'. The listeners' persistence and patience is dutifully rewarded as Dreamers are Waiting unfurls its charms and presents its assets in a slow and controlled manner.
The band reshuffle felt harsh on the excellent multi-instrumentalist Mark Hart (who found himself surplus to requirements), but the new line-up – Neil Finn; sons Liam & Elroy; original member Nick Seymour and the band's classic-era producer Mitchell Froom (on keyboards) – works very well. In fact, everyone contributes in a songwriting capacity to the excellent 'Playing With Fire', which is the second song on the 12-track album. 'To The Island' was the single, so you may well know that number, but the nostalgic and melancholic 'Sweet Tooth' already sounds like a classic.
But it's on side two (in vinyl parlance) where the album really stretches its legs and impresses, with a wonderful run of songs, brilliantly arranged and performed. 'Too Good For This World' has the lo-fi charm of 1995's FINN album (which makes sense, since this track is co-written by Neil and brother Tim) and 'Start of Something' drips with atmosphere, features some brilliant harmonies and offers a sublime chorus. Neil's 'Real Life Woman' is arguably the best song on the record and rather punches you in the heart as it holds off it's wonderful and simple chorus line for two long verses and it's hard not to love the chaotic but charming 'Love Isn't Hard At All'.
This album was rather under-promoted in the UK and deserved more than it's blink-and-you'll-miss-it appearance on the UK chart (it peaked at #6). A COVID-delayed UK tour didn't help and this record will possibly get a second wind next year when the band finally perform in Britain. Sublime.
Read SDE's original review of Dreamers Are Waiting.
---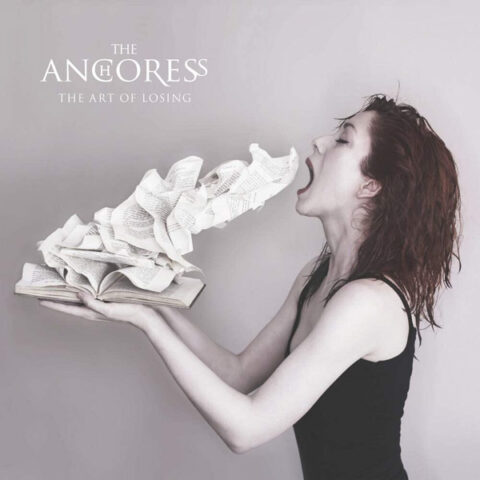 The Anchoress / The Art of Losing
Regrettably, not an album that SDE covered at the time of release (sorry!) and I use that word because The Anchoress' (aka Welsh multi-instrumentalist Catherine Anne Davies) second album has rightly been lauded by critics and is truly a joy from start to finish. If this was a film, the pitch would be Rosie Vela's Zazu meets Tori Amos' Little Earthquakes but I don't want to be reductive; The Art of Losing's strength is largely down to a collection of superb songs, and there are many of them!
There's 14 tracks in total, but actually four of these are short piano interludes (with two top-and-tailing the record) so that leaves us with ten 'proper' songs, which I'm sure you would agree is a perfect for an album.
'Let It Hurt' is a melodic, mournful, mid-paced piano-led number and the pace never lets up on 'Show Your Face' which is a pulsing, driving track with crunching guitars. On 'The Exchange', James Dean Bradfield duets (returning the favour of 2018, when The Anchoress delivered guest vocals on 'Dylan & Caitlin' on the Manic Street Preachers' Resistance is Futile). 'Unravel' boasts 'Running Up That Hill'-style drums and '5AM' is just piano, voice and strings; it's achingly sad and beautiful. The title track brings together everything that is good about The Art of Losing in four minutes and six seconds.
The overriding theme here is of loss; the lyrics are heartfelt and Catherine's voice and delivery really sucks you in. The songs manage to pull off the rare feat of sounding both satisfyingly 'classic', structurally – in rock/pop terms – but also edgy and dark, with enough angles in the production/arrangements to keep the listener engaged.
Even if this collection of songs wasn't more than the sum of its parts, it would still be superb, but when brought together and thoughtfully sequenced, with those interludes, the magic happens. It's a truly exceptional album.
There was a smart looking 3CD deluxe at the time of release, which included all sorts of bonus tracks. Sadly, I missed out on that (argh!), but a new, expanded single CD, with five bonus acoustic tracks, is released in March next year.
Compare prices and pre-order
Anchoress
The Art of Losing - expanded CD
---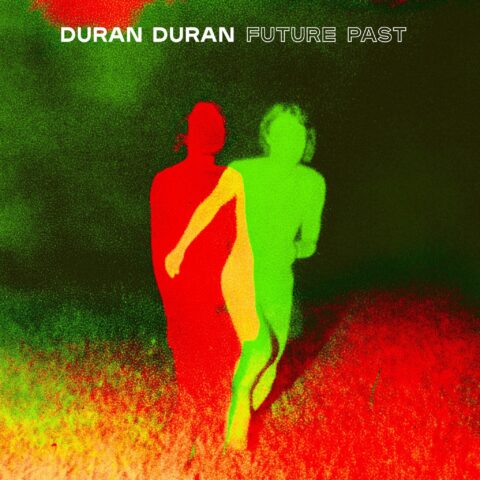 Duran Duran / Future Past
Against the odds, Duran Duran delivered a rather good pop album in 2021, which seemed to satisfy both their fans' need for an album that SOUNDS LIKE DURAN DURAN and the band's requirement for it not to be an exercise in pure nostalgia (thankfully, Nick's late 90s/00s penchant for being overly 'experimental' is largely curbed). The melodic, but melancholic, 'Give It All Up (feat. Tove Lo)' is the best example of the two worlds colliding, but there are many highlights on Future Past, including the hypnotic 'Nothing Less' (criminally left off the vinyl edition), the funky 'All of You' (incredibly, not released a 'single') and the epic title track.
It's not perfect – few Duran Duran albums are – and in truth, 'Beautiful Lies' should have ended up on the cutting room floor (one of two numbers co-written and co-produced by disco legend Giorgio Moroder) and Ivorian Doll's clunky rap has no place on the excellent 'Hammerhead' – but nevertheless, Future Past has a heart and soul missing from 2015's Paper Gods and for the first time in at least a decade, the band sound inspired and appear comfortable in their own skin. The worrying postscript is that all Duran fans knows what happens after they produce a 'good' album…
Read SDE's original review of Duran Duran's Future Past.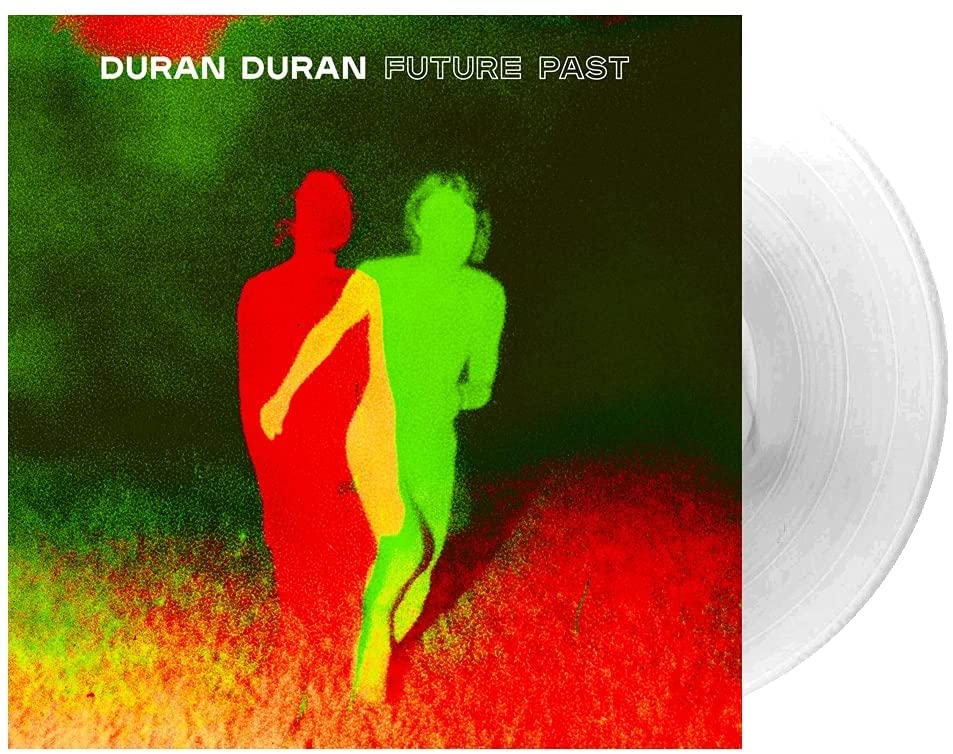 Duran Duran / Future Past White vinyl LP
---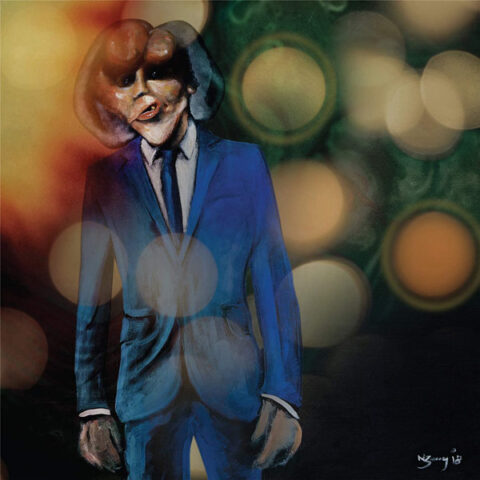 Matt Berry / The Blue Elephant
Not a comedy record! Matt Berry's The Blue Elephant is an album to get lost in. Put the headphones on, close your eyes and it takes you on a wonderful journey.
This album was written, performed, produced and arranged with a late Sixties/early Seventies gusto by the immensely talented Berry. It sounds incredibly authentic, which is testament to Berry's obsessive attention to detail when it comes to creating sounds and textures in his home studio, which boasts a wide array of analogue synths. This feels like some kind of lost soundtrack, but the trippy, psychedelic sonic palette still incorporates some great songs, particularly 'Summer Sun', 'Alone' and 'Blues Inside Me', which elevates the whole enterprise.
Read SDE's interview with Matt Berry about The Blue Elephant.
---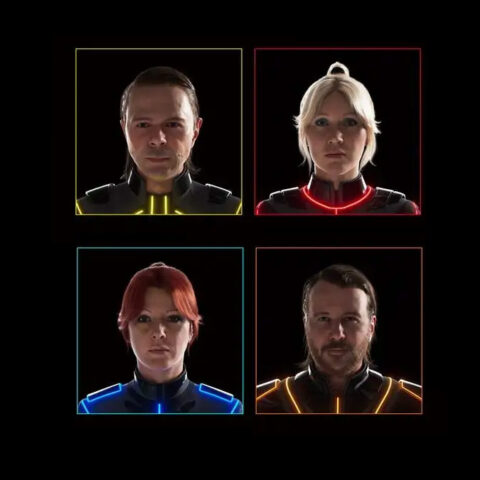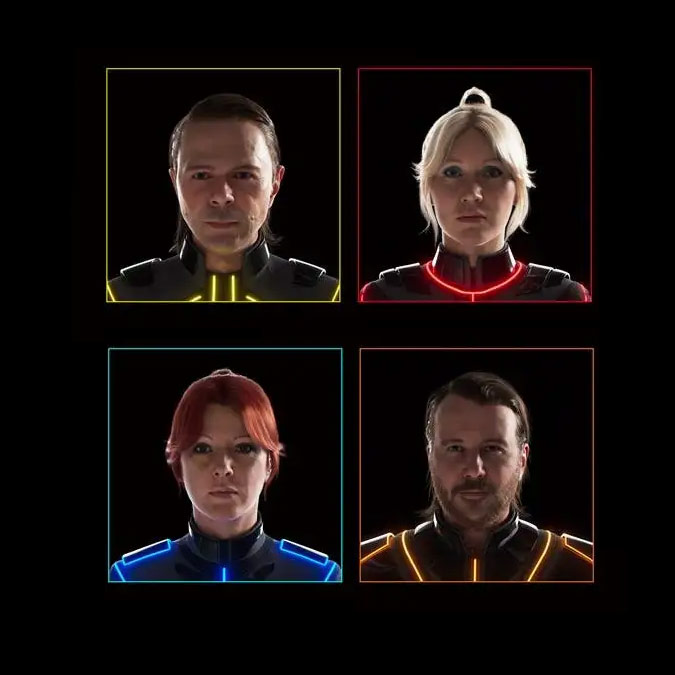 ABBA / Voyage
Recording a comeback album 40 years after your last and NOT GETTING IT WRONG is an incredible feat. The 'ABBAtar' show will most likely be a great success, but if it Isn't, it will just be one of those things… An interesting, failed experiment. Whereas a new album that fails to deliver will blight your discography forever – you won't be allowed to forget the misstep. Happily, for Björn, Agnetha, Benny and Frida, the Voyage hits the sweet spot.
At its best – 'Don't Shut Me Down', 'I Still Have Faith In You', 'Ode To Freedom' – the album approaches some of the band's best work in the late 1970s but even the tracks that don't reach those heights – 'When You Danced With Me', 'Bumblebee', 'No Doubt About It' – have so much charm and are so much fun, that it really doesn't matter. There are echoes from the past all over the place, which just makes the whole thing pure ABBA.
The secret of Voyage's success was the so-called 'trend-blind' approach. Most artists returning from a long spell away instinctively put the feelers out with a view to collaborating with the hip/successful producer or writer of the era. Labels and management may advise that it will increase the artist's chances of having a hit or getting radio play (SDE's recent interview revealed that Tears For Fears have experienced this very phenomenon in recent years) . But Benny and Bjorn did no such thing. They didn't want their album to be produced by Stuart Price (to pick an example). To paraphrase F1 driver Kimi Räikkönen, they know what they're doing. So the two men wrote songs together exactly as they used to. They used a small trusted team of musicians and engineers; had no interest in sounding 'contemporary'; and removed any pressure from the enterprise by vowing that if the album wasn't any good, they'd simply not release it. It's not like they needed the money.
Voyage was, and is, a wonderful gift to music fans of a certain age and ABBA even released four CD singles (albeit miserly one-track affairs) which raised a smile at the time. It really did feel like 'the old days' at times.
Read the original SDE review of ABBA's Voyage
---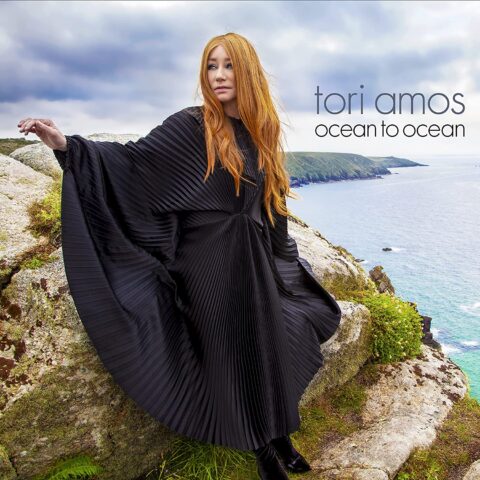 Tori Amos / Ocean to Ocean
While Tori Amos doesn't really do 'bad' albums, she went through a period 15 or so years ago when they were fairly challenging, with 15, 16, 17-track song-cycles that often felt hermetically sealed to all but her hardcore following. In recent times, a shift has been noticeable, and while she's unlikely to be troubling the pop charts anytime soon, Ocean to Ocean is arguably her most commercial and 'listenable' work for some time. It's a collection of songs in a variety of styles and sounds but it never feels overblown or dragged down by weighty concepts.
Tori described the album as "a record about your losses, and how you cope with them". To that end, 'Speaking With Trees' and 'Flowers Burn To Gold' are both written for Tori's late mother. The former boasts a full band arrangement with Tori's production and arrangement skills brought to the fore, while the latter is the one and only time on the record that she keeps things simple with just voice and piano (to great effect).
'Spies' is fun, frothy and almost lightweight, 'Devil's Bane' is sweaty and swaggering Americana, while 'Metal Water Wood' starts ponderously before falling off a cliff into a killer chorus; catchy and hypnotic with wonderful work from Matt Chamberlain on drums.
It's apparent that Ocean to Ocean a very personal work and great though the previous album was (2017's Native Invader), the songs' meaning was not always clear. This time around, with no travel available for inspiration, the focus was closer to home and Tori wrote songs specifically for family members past and present, including herself, since '29 Years' reflects on her journey from her acclaimed solo debut, Little Earthquakes, in 1991.
Never one to shirk a challenge, Amos even casually rewrites 'Happy Birthday' as 'Birthday Baby' in a dramatic tango-style at the end.
Read SDE's interview with Tori Amos where she discusses recording the album