 News
Matt Bianco / Indigo 3CD deluxe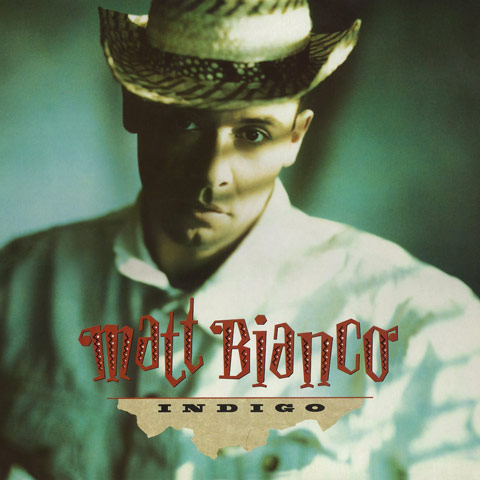 Matt Bianco's third album, Indigo, will be reissued later this month as a greatly expanded three-CD deluxe edition.

Polish vocalist Basia and keyboard player Danny White had long since departed and this was frontman Mark Reilly's second album without the pair (1986's self-titled offering delivered the hit Yeh Yeh).
Indigo was issued in 1988 and, perhaps surprisingly, delivered the Latin pop combo's biggest UK hit Wap-Bam-Boogie (which peaked at number 11).
This new deluxe edition features remastered audio and delivers three CDs of music with an abundance of rare remixes and single edits. It's great value too, at just over £11 in the UK.
Indigo will be reissued on 15 June 2018 via Cherry Red.
Compare prices and pre-order
MATT BIANCO
INDIGO: 3CD DELUXE EDITION
CD 1
1. Don't Blame It On That Girl
2. Nervous
3. Slide
4. Say It's Not Too Late
5. Wap-Bam-Boogie
6. Good Times
7. R&B
8. Hanging On
9. Jack of Clubs
10. Indigo
11. Wap-Bam-Boogie (7" Edit)
12. Good Times (New Version)
13. Tumbao (Edited Version)
14. Nervous (Re-Recorded Version)
15. Say It's Not Too Late (Single Version)
16. R&B (Mark's 7″)
17. Poolside
CD 2
1. Fire In The Blood
2. We've Got The Mood (Matt's Mood '90) [Edit]
3. Don't Blame It On That Girl (Extended Mix)
4. Wap-Bam-Boogie (Latin Remix)
5. Good Times (New Long Version)
6. Tumbao (Long Version)
7. Nervous (Extended Re-Recorded Version)
8. R&B (Bastone 12″)
9. Don't Blame It On That Girl (Rare Groove Mix)
10. Good Times (Miami Mix)
11. Nervous (Extended Version)
12. Hanging On
13. Indigo (Instrumental)
14. R&B (Bastone Dub)
CD 3
1. Don't Blame It On That Girl (Rare Groove Mix Edit)
2. Wap-Bam-Boogie (The Sok It To Me Mix)
3. Nervous (Flute Version)
4. R&B (Brad Davis 12″)
5. Fire In The Blood (Caliente) [Club Mix]
6. We've Got The Mood – Matt's Mood '90
7. Don't Blame It On That Girl (Rare Groove Sax Edit)
8. Wap-Bam-Boogie (7" Edit)
9. Nervous (Fish Mix)
10. R&B (Bastone 7″)
11. Say It's Not Too Late (Edit)
12. Don't Blame It On That Girl (Gail 'Sky' King Edit Of 12"
13. Wap-Bam-Boogie (The Sok It To Me Mix) [Edit]
14. Nervous (US Mix)
15. Fire In The Blood – 12″
16. Slide (Instrumental)