 News
Motörhead / Louder Than Noise… Live in Berlin
2012 live performance in Germany released across various formats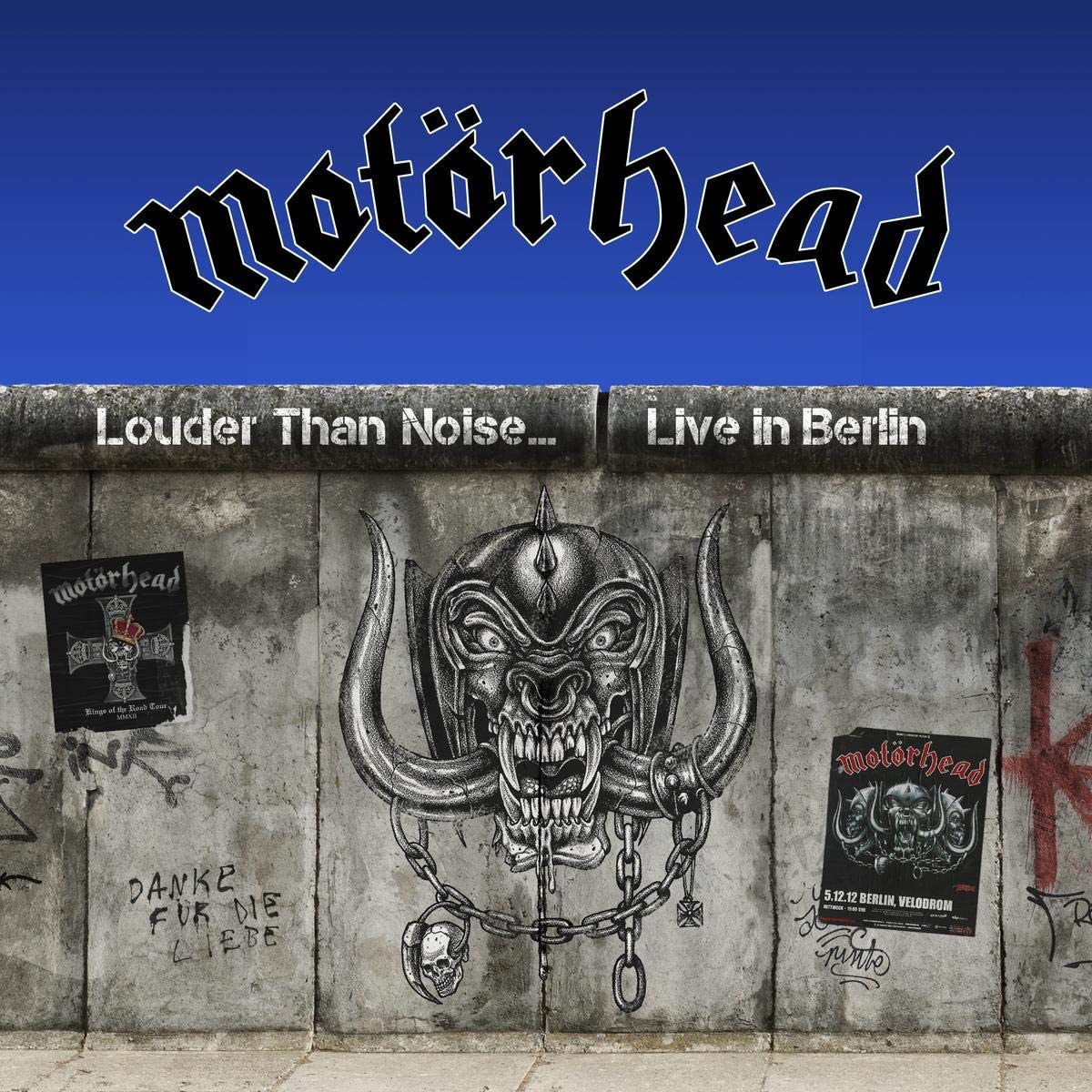 Louder Than Noise… Live in Berlin is a new live album/concert film featuring Motörhead's 2012 performance in Germany, at the the Berlin Velodrom.

On 5 December 2012, the band – Ian 'Lemmy' Kilmister, Phil Campbell and Mikkey Dee – played to 12,000 Motörhead fans during the Kings of The Road Tour. It was recorded and filmed and will be released by Silver Lining Music, in April.
The formats are 2LP gatefold black vinyl, CD+DVD deluxe (digipak) or a limited edition box set which contains CD, DVD and 2LP vinyl along with the dubious incentive of a "Motörhead branded passport cover".
The box set has limited availability right now, but can be obtained via JPC in Germany or the German EMP website the latter appears to confirm that the DVD has a 5.1 mix. British fans can opt to pick this up from the UK EMP site.
Louder Than Noise… Live in Berlin will be released on 23 April 2021.
Compare prices and pre-order
Motörhead
Louder Than Noise - CD+DVD+vinyl LP box set
Compare prices and pre-order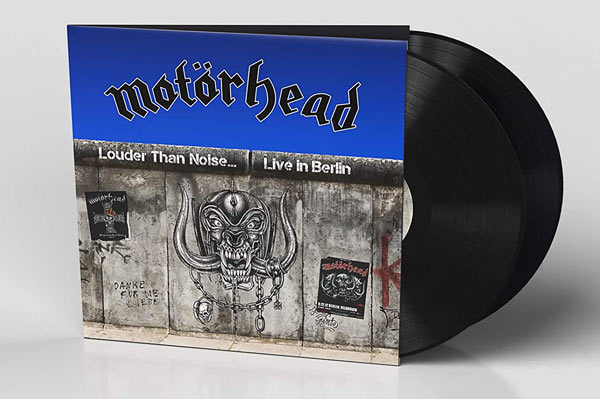 Motorhead
Louder Than Noise - 2LP vinyl
Compare prices and pre-order
Motorhead
Louder Than Noise - CD+DVD deluxe
The box set contains CD, DVD, 2LP and the Motorhead-branded passport cover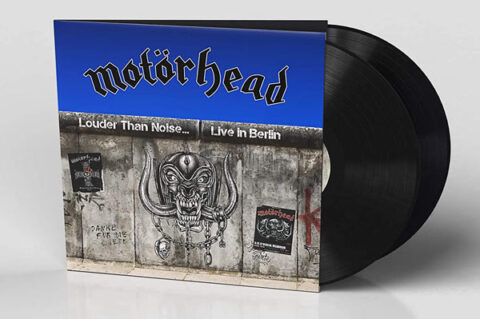 Louder Than Noise… Live in Berlin 2LP vinyl
Side A:
1. I Know How to Die – Live in Berlin 2012
2. Damage Case – Live in Berlin 2012
3. Stay Clean – Live in Berlin 2012
4. Metropolis – Live in Berlin 2012
Side B:
1. Over the Top – Live in Berlin 2012
2. Doctor Rock – Live in Berlin 2012
3. String Theory – Live in Berlin 2012
4. The Chase Is Better Than the Catch – Live in Berlin 2012
Side C:
1. Rock It – Live in Berlin 2012
2. You Better Run – Live in Berlin 2012
3. The One to Sing the Blues – Live in Berlin 2012
4. Going to Brazil – Live in Berlin 2012
Side D:
1. Killed by Death – Live in Berlin 2012
2. Ace of Spades – Live in Berlin 2012
3. Overkill – Live in Berlin 2012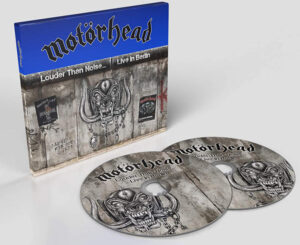 Louder Than Noise… Live in Berlin CD+DVD
1. I Know How to Die – Live in Berlin 2012
2. Damage Case – Live in Berlin 2012
3. Stay Clean – Live in Berlin 2012
4. Metropolis – Live in Berlin 2012
5. Over the Top – Live in Berlin 2012
6. Doctor Rock – Live in Berlin 2012
7. String Theory – Live in Berlin 2012
8. The Chase Is Better Than the Catch – Live in Berlin 2012
9. Rock It – Live in Berlin 2012
10. You Better Run – Live in Berlin 2012
11. The One to Sing the Blues – Live in Berlin 2012
12. Going to Brazil – Live in Berlin 2012
13. Killed by Death – Live in Berlin 2012
14. Ace of Spades – Live in Berlin 2012
15. Overkill – Live in Berlin 2012