 News
Norah Jones / Begin Again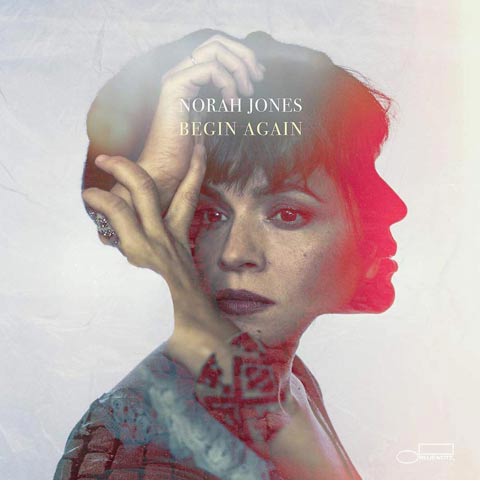 Norah Jones will release a new album, Begin Again next month.

Begin Again features a collection of seven eclectic songs that Jones recorded with collaborators including Jeff Tweedy and Thomas Bartlett. Four of the songs were put out as ad-hoc digital singles last year but Begin Again sees them released physically along with three more previously unreleased tracks. You can preview 'Just a Little Bit' below.
After the last Day Breaks tour, Jones returned to the studio with the sole intent of "following her muse down creative pathways without any expectations or boundaries." Jones got together with various friends for brief, largely-improvised sessions to collaborate and experiment.
"I felt inspired to record and try different things," Jones says, adding that the idea was to make it "quick and fun and easy and low-pressure. It's a great way to collaborate with other people. Just a day or 3 in the studio and that's it. It's been so fun and I feel very inspired right now and love all the different directions this is going."
The album in released on vinyl and CD on 12 April 2019
Compare prices and pre-order
Norah Jones
Begin Again - vinyl LP
Compare prices and pre-order
Norah Jones
Begin Again - CD edition
1. My Heart Is Full
2. Begin Again
3. It Was You
4. A Song With No Name
5. Uh Oh
6. Wintertime
7. Just a Little Bit