 News
Norah Jones / Come Away With Me 20th anniversary reissue
4LP vinyl box and 3CD deluxe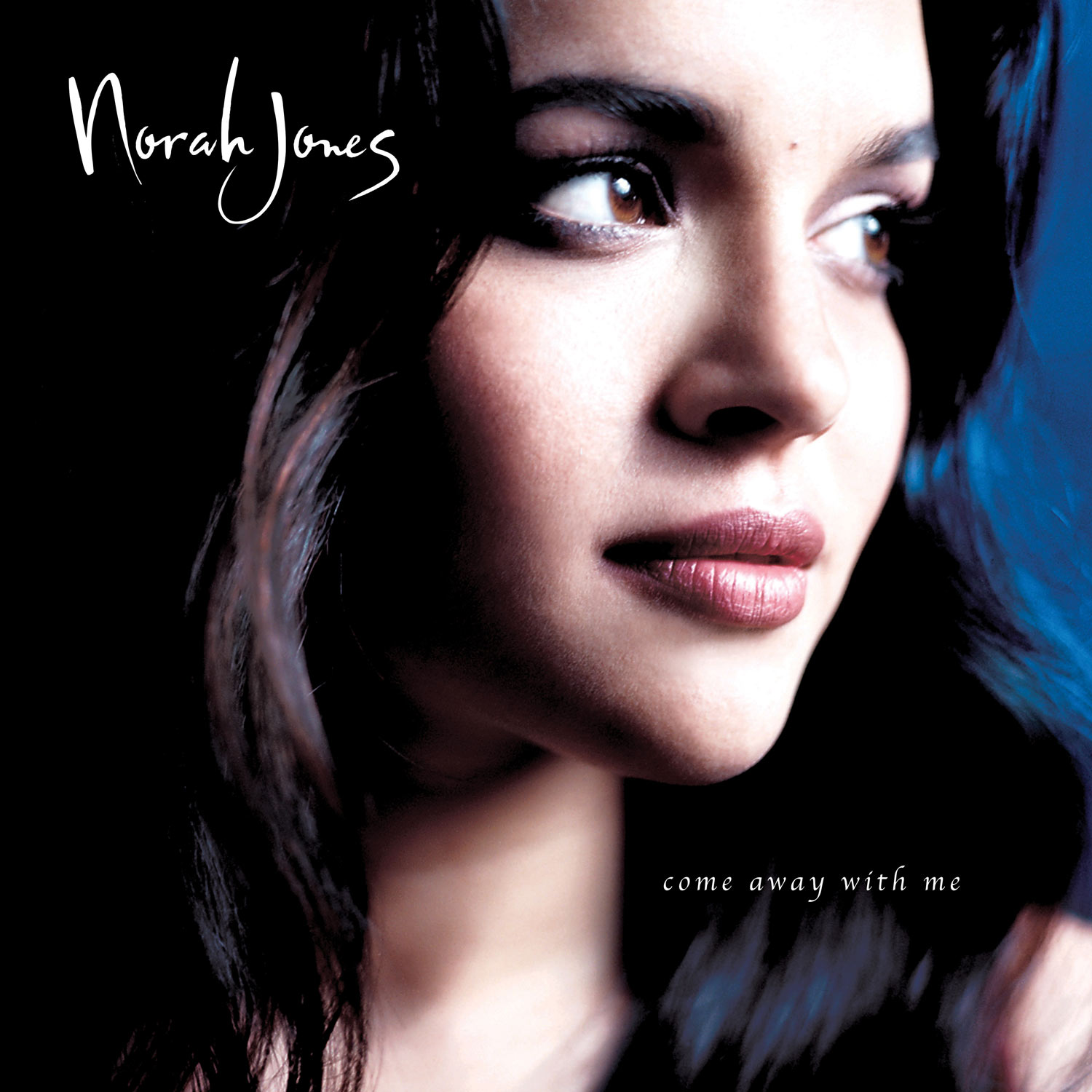 Norah Jones' 2002 debut album Come Away With Me is to be reissued for its 20th anniversary, in April.
The album's blend of jazz, blues, country, folk and pop – had an enormous appeal and Come Away With Me has, to date, sold nearly 30 million copies, and has garnered multiple awards, including eight Grammys.
It will be reissued as two multi-disc deluxe editions (3CD and 4LP vinyl) that offer the following content:
New remastering of Come Away With Me
22 unreleased tracks: demos, session outtakes, alternate versions & mixes
Norah's earliest demos—the tracks that got Blue Note's attention, and the demos she recorded for the label—some of which were released on the promo-only EP First Sessions
The full previously-unreleased original version of the album—including 11 unreleased cuts—produced by Craig Street and now newly-mixed by Tony Maserati, with alternate versions of well-known tracks and unheard performances
Both deluxe versions offer "premium packaging with an extensive booklet featuring new liner notes by Norah, rare session photos and detailed track annotations", although SDE can't help but think there's premium packaging, there's premium packaging and then there's £160 for a 4LP set!
The CD set is better value although there is no sign of the surround sound version of the album which was issued on SACD back in 2003. Admittedly, this is a rare example of an SACD that is still relatively easy to get hold of, for not much outlay, but the package seems incomplete without it.
There will also be single LP and single CD editions of the album and The Demos, First Sessions EP and the Allaire Sessions have all been mixed to Dolby Atmos, although there appears to be no physical edition, so this will be for streaming-only.
Come Away With Me is reissued on CD on 29 April 2022 via Blue Note/UMe. The 4LP vinyl follows on 20 May.
Compare prices and pre-order
Norah Jones
Come Away With Me - 3CD deluxe
Compare prices and pre-order
Norah Jones
Come Away With Me - 4LP super deluxe
Compare prices and pre-order
Norah Jones
Come Away With Me - single LP remaster
Compare prices and pre-order
Norah Jones
Come Away With Me - single CD remaster
Tracklisting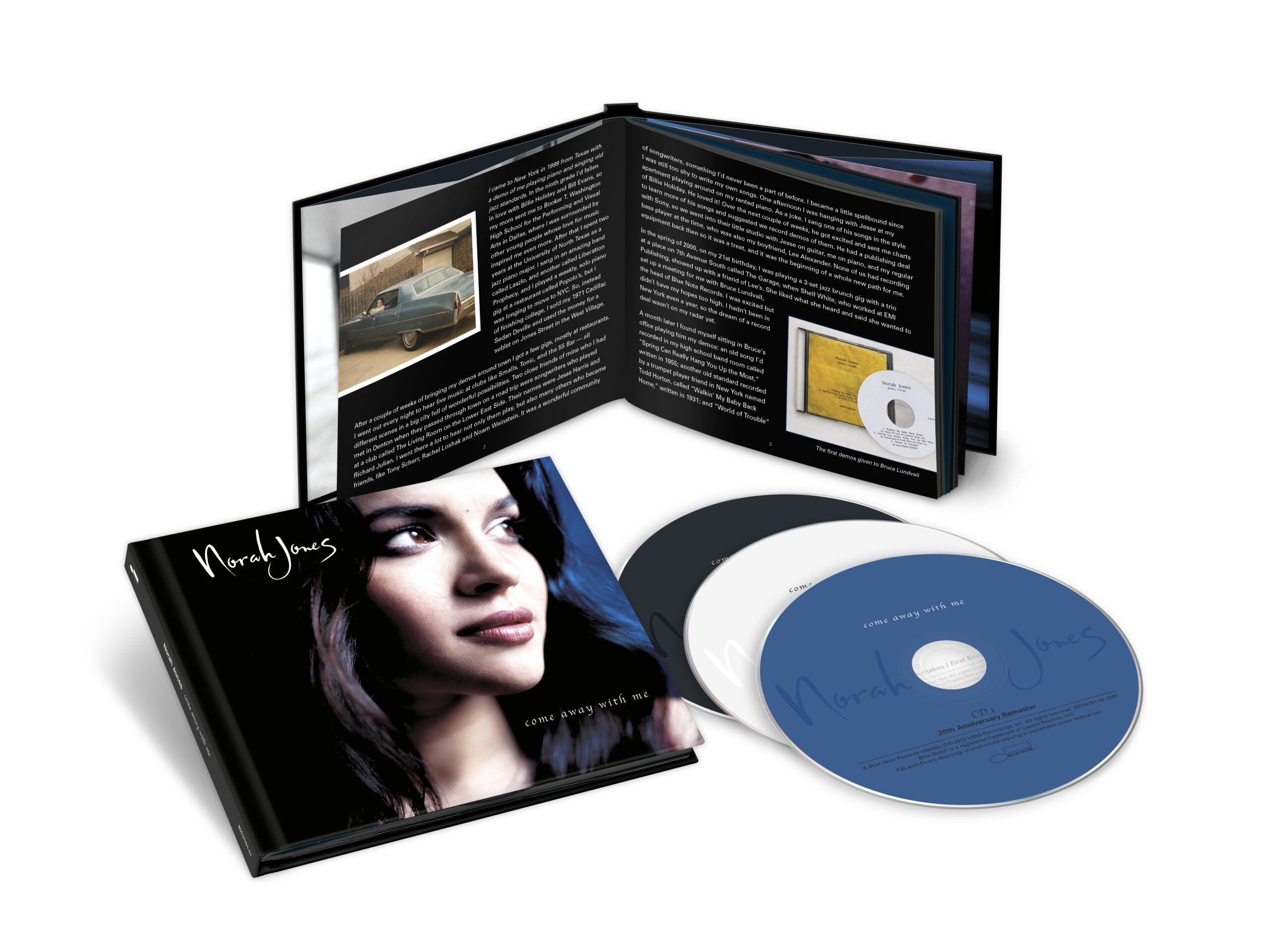 Come Away With Me Norah Jones
/
3CD deluxe
CD 1: Come Away With Me – 20th Anniversary Remaster

Don't Know Why
Seven Years
Cold Cold Heart
Feelin' The Same Way
Come Away With Me
Shoot The Moon
Turn Me On
Lonestar
I've Got To See You Again
Painter Song
One Flight Down
Nightingale
The Long Day Is Over
The Nearness Of You

CD 2: The Demos / First Sessions Outtakes / First Sessions EP

Spring Can Really Hang You Up the Most
Walkin' My Baby Back Home
World of Trouble
The Only Time
I Didn't Know About You
Something Is Calling You tabla version
Just Like A Dream Today
When Sunny Gets Blue
What Am I To You
Hallelujah I Love Him So
Daydream
Don't Know Why
Come Away With Me
Something Is Calling You
Turn Me On
Lonestar
Peace

Tracks 1-11 previously unreleased
Tracks 12-17 Previously released as the promo-only First Sessions EP

CD 3: The Allaire Sessions

I'll Be Your Baby Tonight
I've Got To See You Again *
What Would I Do
Come Away With Me*
Picture In A Frame**
Nightingale*
Peace*
What Am I To You*
Painter Song*
Turn Me On*
A Little At A Time
One Flight Down*
Fragile

* alternate version
** alternate mix

All tracks previously unreleased except "I'll Be Your Baby Tonight" and "Picture In A Frame"
Tracklisting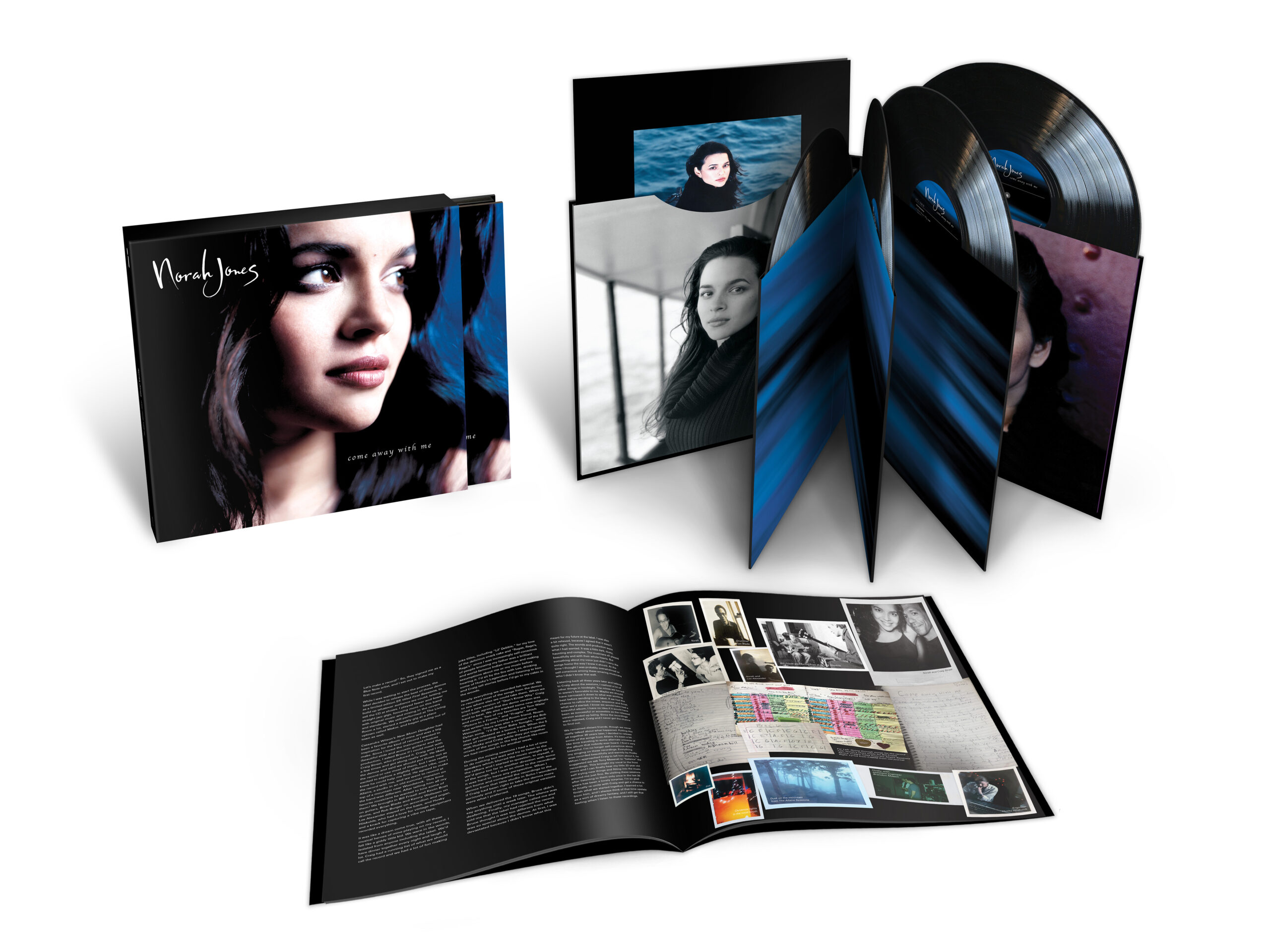 Come Away With Me Norah Jones
/
4LP vinyl box set
LP 1: Come Away With Me – 20th Anniversary Remaster

Side A

Don't Know Why
Seven Years
Cold Cold Heart
Feelin' The Same Way
Come Away With Me
Shoot The Moon
Turn Me On

Side B

Lonestar
I've Got To See You Again
Painter Song
One Flight Down
Nightingale
The Long Day Is Over
The Nearness Of You

LP 2: The Demos

Side A

Spring Can Really Hang You Up the Most
Walkin' My Baby Back Home
World of Trouble
The Only Time
I Didn't Know About You

Side B

Something Is Calling You tabla version
Just Like A Dream Today
When Sunny Gets Blue
What Am I To You
Hallelujah I Love Him So
Daydream

LP 3: First Sessions EP

Side A

Don't Know Why
Come Away With Me
Something Is Calling You

Side B

Turn Me On
Lonestar
Peace

Previously released as a promo-only CD

LP4: The Allaire Sessions

Side A

I'll Be Your Baby Tonight
I've Got To See You Again *
What Would I Do
Come Away With Me*
Picture In A Frame**
Nightingale*

Side B

Pele

* alternate version
** alternate mix

All tracks previously unreleased except "I'll Be Your Baby Tonight" and "Picture In A Frame"