 News
Norah Jones / Little Broken Hearts reissue
3LP vinyl and 2CD deluxe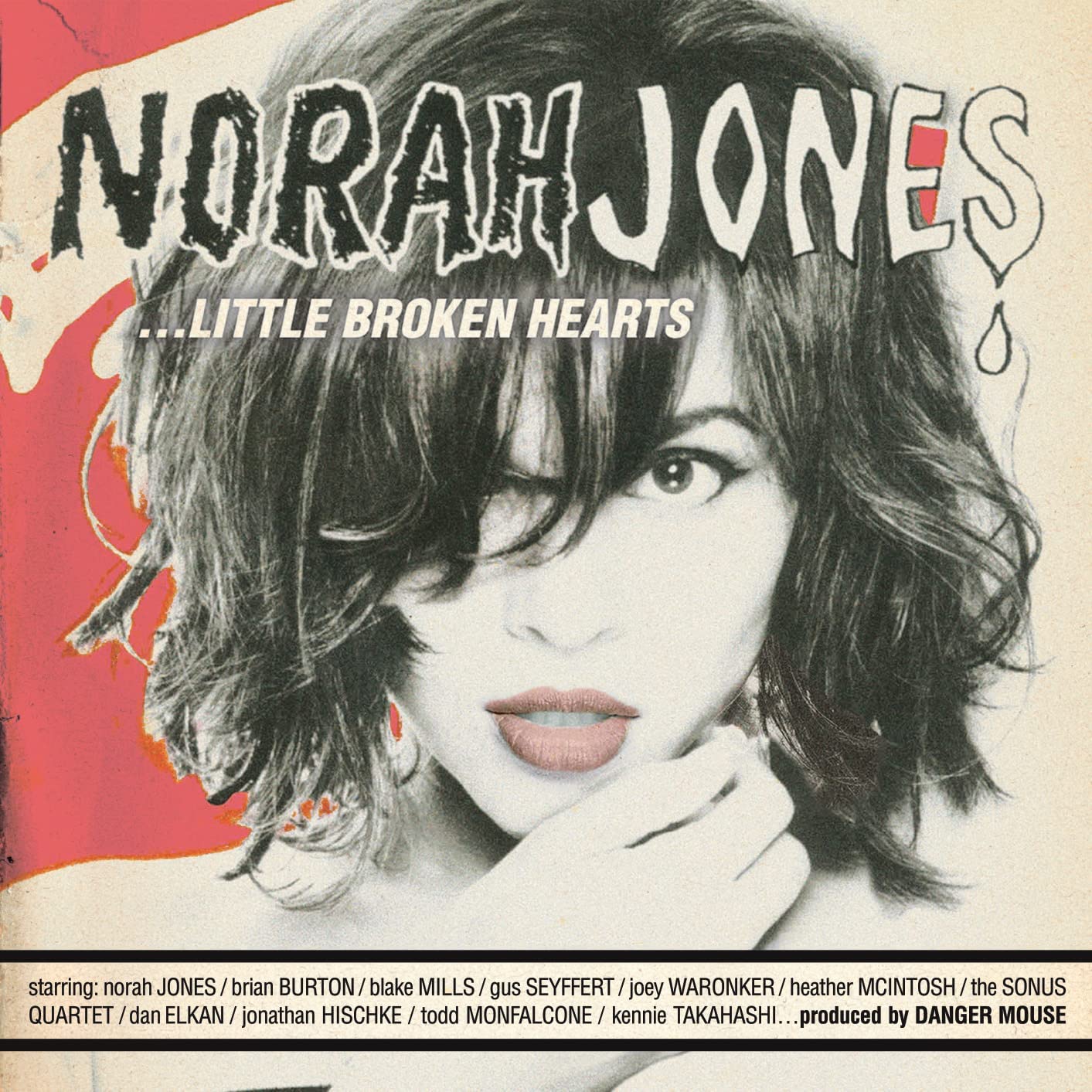 Norah Jones' 2012 album …Little Broken Hearts will be reissued early next month.
Her fifth record was a big change in style as she collaborated with Danger Mouse for a striking collaboration which arrived a decade after her massive-selling debut Come Away With Me. It's a brilliant record!
"10 years later, these are still some of my favourite songs in my catalogue to play live, no matter the instrumentation or arrangement, they just feel special," says Jones. "And the way this album sounds makes my ears so happy. I'm incredibly thankful to Danger Mouse for letting me explore with him and opening up my world to a new way of doing things that continues to inspire and influence me."
The 2CD and 3LP vinyl sets are expanded and both offer 19 bonus tracks. The three songs from the original Target exclusive CD ('Killing Time', 'I Don't Wanna Hear Another Sound' and 'Out On The Road (Mondo Version)' are included along with five remixes, four of which were originally from the Little Broken Hearts Remix EP which was issued on 10-inch vinyl in late 2012 in the USA as a Black Friday release (there was a European version of this as well).
That content fills up the first CD or the first two LPs. So the final discs is a previously unreleased live set from Austin City Limits where Norah Jones plays almost the whole album in sequential order.
There was a 2CD deluxe issued back in the day which offered a live performance from the We Love Green Festival on the second disc. That content is not repeated here. Various promo CD singles also offered instrumental versions of singles and the occasional radio edit, but none of them feature in this reissue. If the packshots are anything to go by this will also be presented in a jewel case, which is slightly disappointing (the original 2CD deluxe was a six-panel card sleeve with poster insert).
The album was only ever issued as a 2LP set in 2012 but now as well as the 3LP version, there's a single LP edition. Labels usually reissue a single vinyl LPs as a double LP sets, so it's curious to see the opposite happening with …Little Broken Hearts since they are now squeezing onto one record for all instances of this reissue!
…Little Broken Hearts will be reissued on 2 June 2023 via Blue Note.
Compare prices and pre-order
Norah Jones
Little Broken Hearts - 3LP vinyl
Compare prices and pre-order
Norah Jones
Little Broken Hearts - 2CD reissue
Compare prices and pre-order
Norah Jones
Little Broken Hearts - vinyl LP
Tracklisting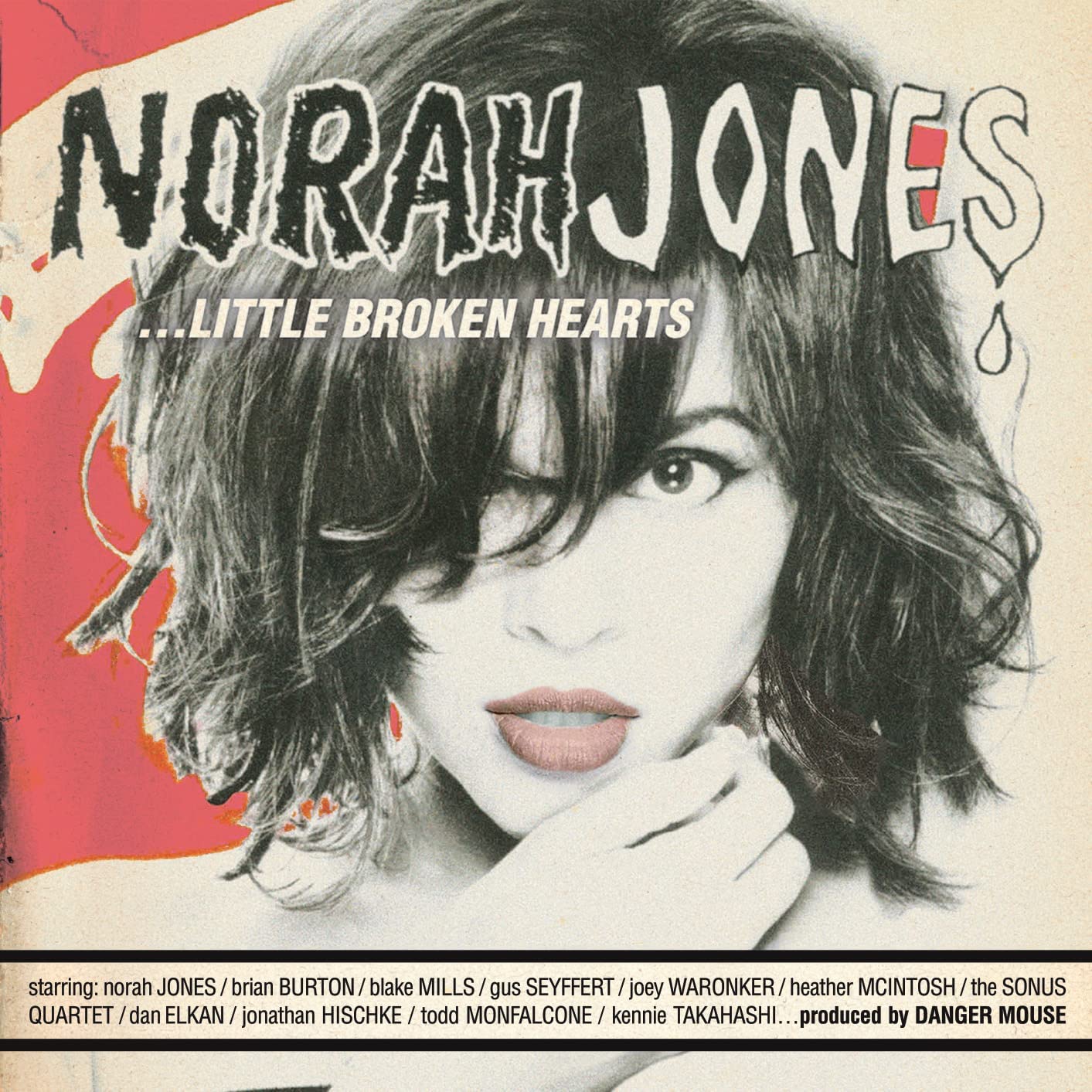 …Little Broken Hearts Norah Jones
/
CD 1

Good Morning
Say Goodbye
Little Broken Hearts
She's 22
Take It Back
After The Fall
4 Broken Hearts
Travelin' On
Out On The Road
Happy Pills
Miriam
All A Dream
Killing Time
I Don't Wanna Hear Another Sound
Out On The Road (Mondo Version)
Miriam (Peter, Bjorn And John Remix)
Good Morning (David Andrew Sitek Remix)
She's 22 (David Andrew Sitek Remix)
Take It Back (David Andrew Sitek Remix)
After The Fall (David Andrew Sitek Remix)

CD 2

Good Morning (Live At Austin City Limits, TX / 2012)
Say Goodbye (Live At Austin City Limits, TX / 2012)
Little Broken Hearts (Live At Austin City Limits, TX / 2012)
She's 22 (Live At Austin City Limits, TX / 2012)
Take It Back (Live At Austin City Limits, TX / 2012)
After The Fall (Live At Austin City Limits, TX / 2012)
Out On The Road (Live At Austin City Limits, TX / 2012)
Happy Pills (Live At Austin City Limits, TX / 2012)
Miriam (Live At Austin City Limits, TX / 2012)
All A Dream (Live At Austin City Limits, TX / 2012)
Black (Live At Austin City Limits, TX / 2012)

LP 1

Side A

Good Morning
Say Goodbye
Little Broken Hearts
She's 22
Take It Back
After The Fall

Side B

4 Broken Hearts
Travelin' On
Out On The Road
Happy Pills
Miriam
All A Dream

LP 2: Bonus Tracks & Remixes

Side A

Killing Time
I Don't Wanna Hear Another Sound
Out On The Road (Mondo Version)
Miriam (Peter Bjorn and John Remix)

Side B

Good Morning (David Andrew Sitek Remix)
She's 22 (David Andrew Sitek Remix)
Take It Back (David Andrew Sitek Remix)
After The Fall (David Andrew Sitek Remix)

LP 3: Live at Austin City Limits

Side A

Good Morning (Live At Austin City Limits, TX / 2012)
Say Goodbye (Live At Austin City Limits, TX / 2012)
Little Broken Hearts (Live At Austin City Limits, TX / 2012)
She's 22 (Live At Austin City Limits, TX / 2012)
Take It Back (Live At Austin City Limits, TX / 2012)
After The Fall (Live At Austin City Limits, TX / 2012)

Side B

Out On The Road (Live At Austin City Limits, TX / 2012)
Happy Pills (Live At Austin City Limits, TX / 2012)
Miriam (Live At Austin City Limits, TX / 2012)
All A Dream (Live At Austin City Limits, TX / 2012)
Black (Live At Austin City Limits, TX / 2012)